There is one thing I love about a blank palette; you can let your imagination go crazy. This room has beautiful furniture, lighting, and fixtures but it just looked too plain; it really needed a splash of color on that back wall.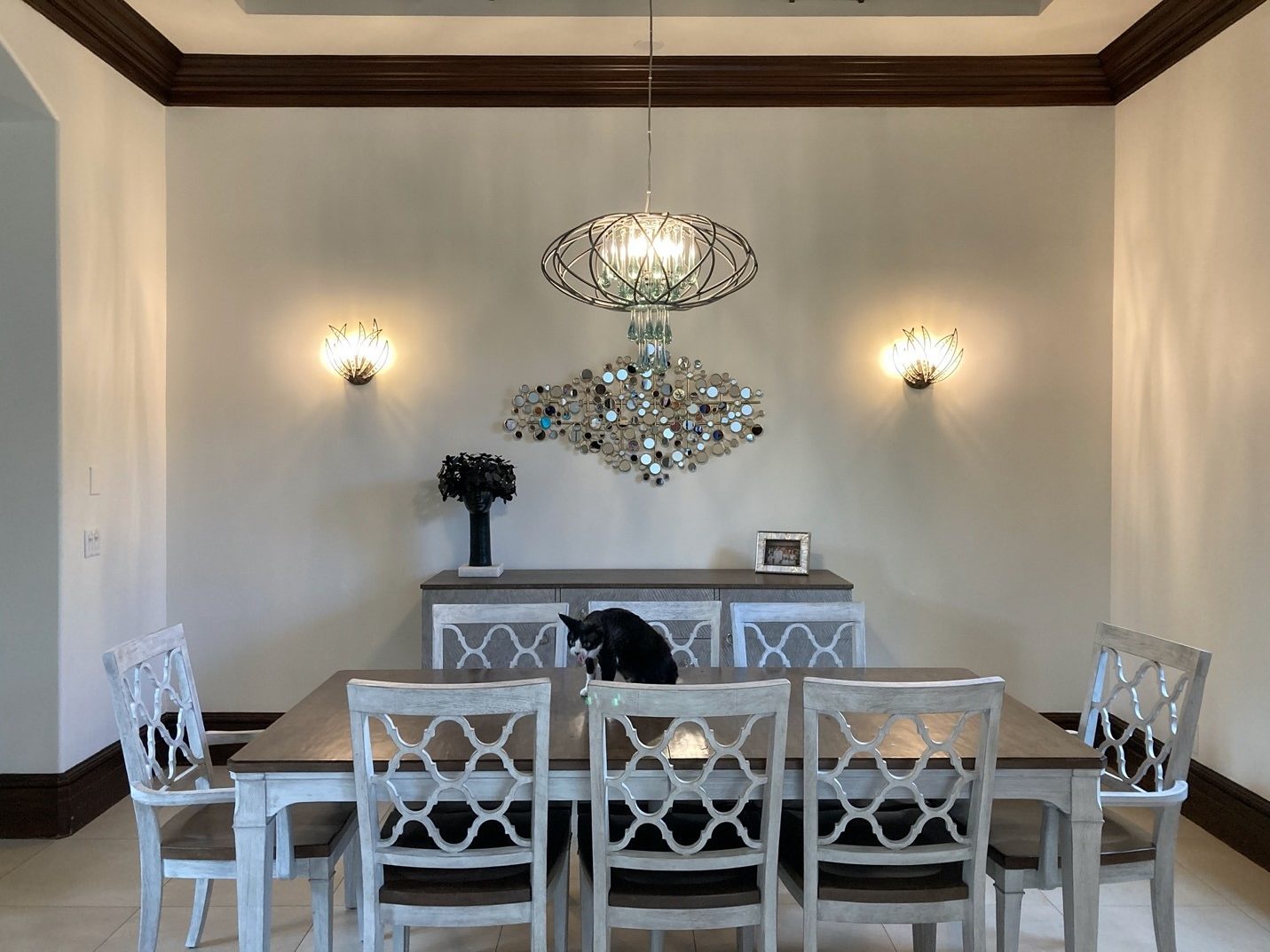 Although the kitty on the table is adorable, we needed another accent piece that popped a little color into the room.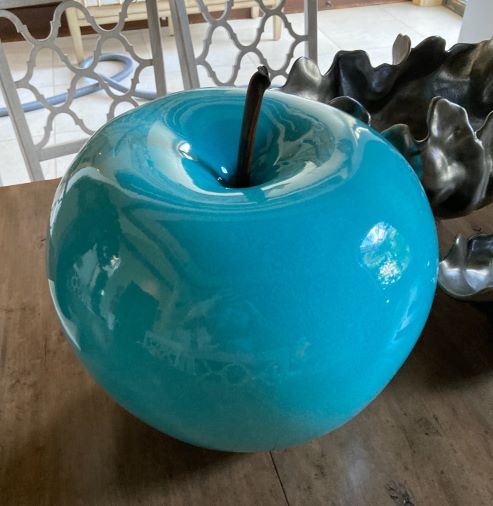 Now that's better. This teal apple was just the thing it needed.
You can select as many colors as you desire but I wouldn't use more than 3-4 or it may look too busy.
The inspirational colors I decided to use on the accent wall are the teal apple, the brown wood grain color in the table, and white from the adjacent walls.
Before you get started, here are the tools you will need:
Base color paint:
Paint Store
2 -3 inspirational color paints:
Paint Store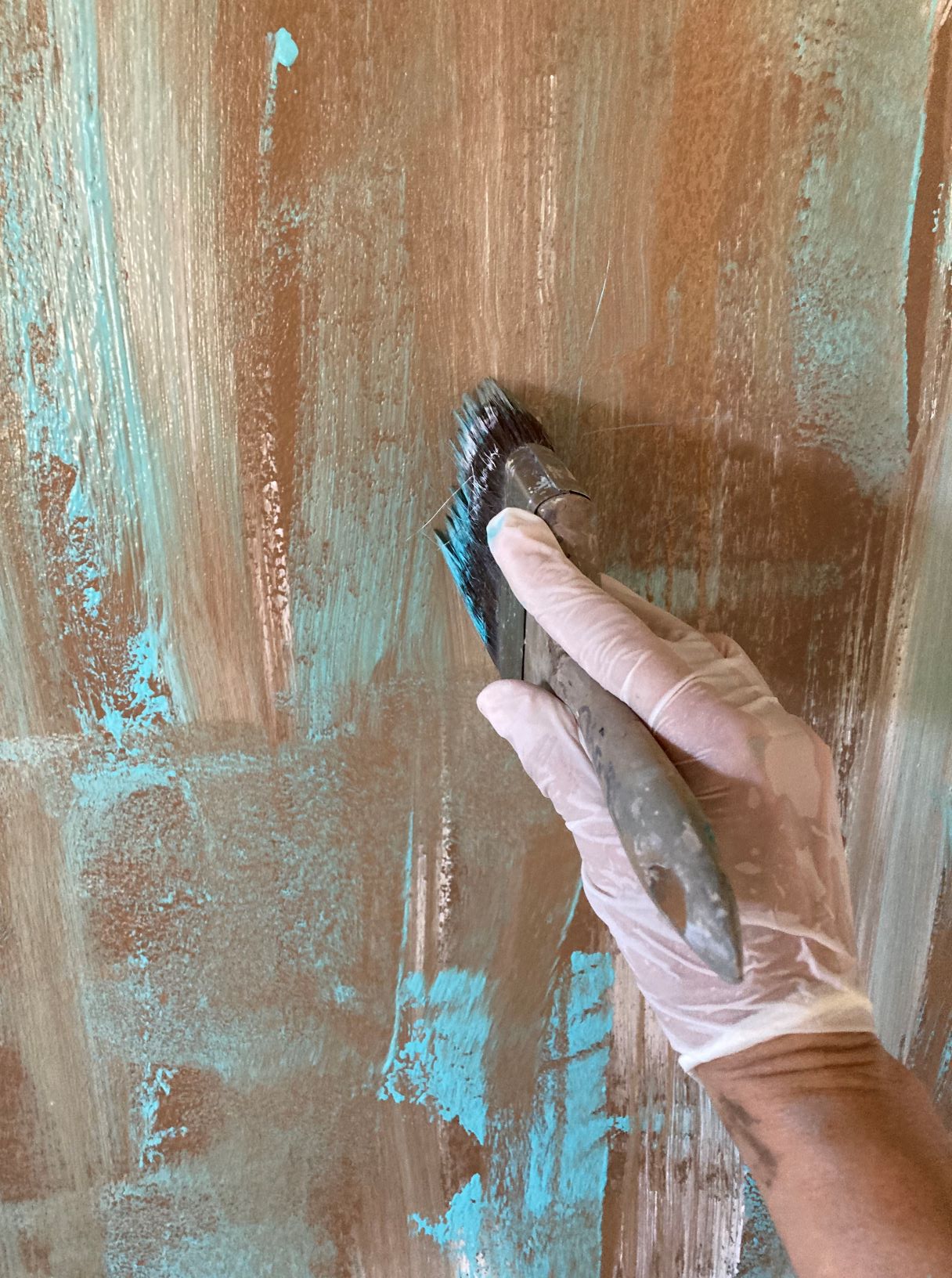 The first thing you want to do is Tape off the ceiling and floorboards and cover the floor with a drop cloth.
Next, paint the entire wall a base color. I decided to go with brown. 
The next thing I did was randomly brush the teal and white paint over the brown paint. You don't have to wait until the paint dries because what will happen is when you add your 2nd and 3rd color over the wet paint it will create an additional color.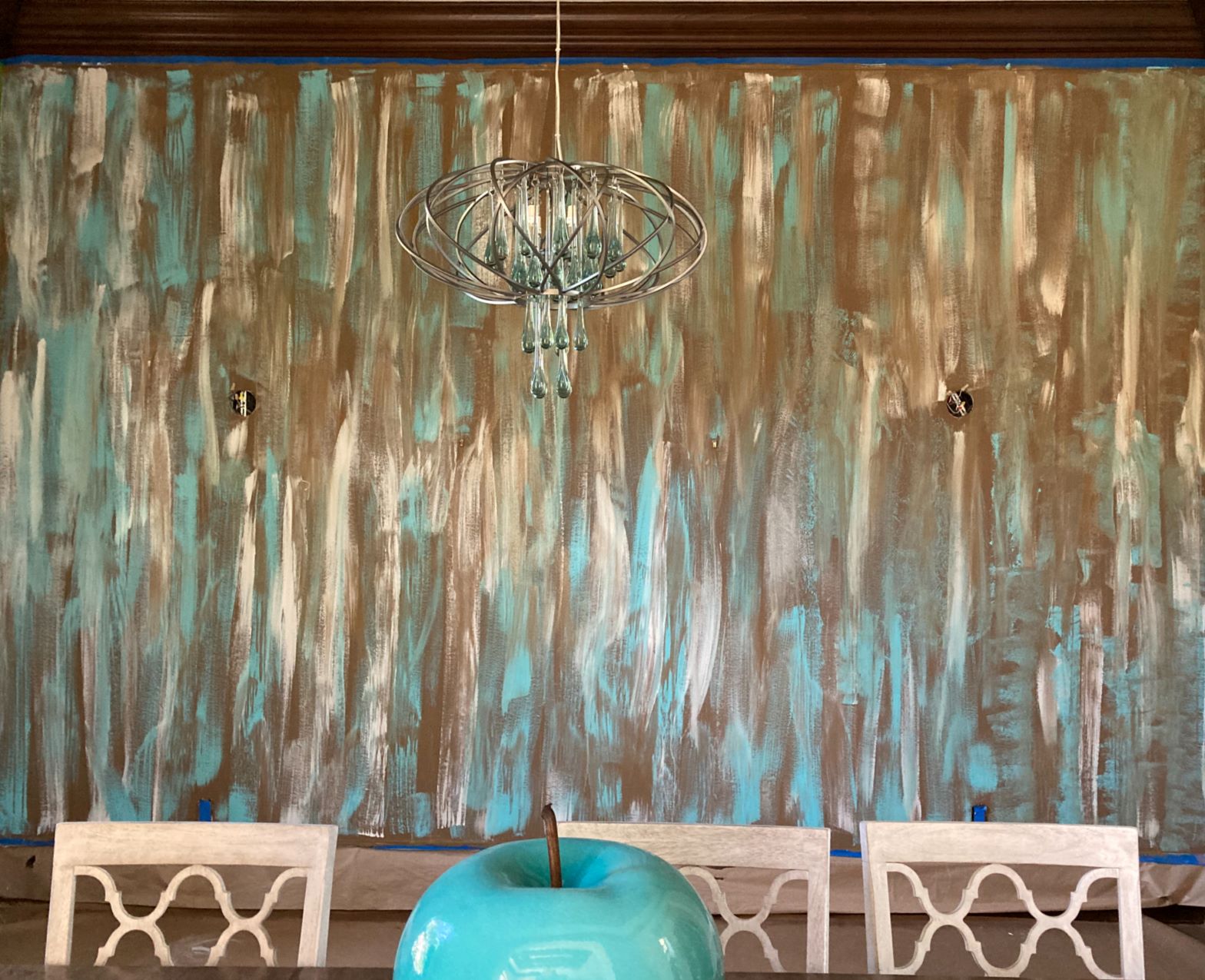 As you can see in this picture I just overlapped paint in a vertical direction all over the wall. This was so easy and a lot of fun to do.
Tip: using a spray bottle, spray the wall with a little water before adding the paint. It helps the paint go blend easier and creates drips that give it more interest.
Next, pour a little bit of your base color (Paint) into some joint compound and mix it well. 
Using a trowel and start randomly applying it to the wall in a vertical direction.
Leave open areas along the way.
Here is a side by side picture of the 2nd & 3rd step. You want to cover about 90% of the 2nd step.  Once I was done, I added a little white joint compound over top just to give it a bit more interest and color.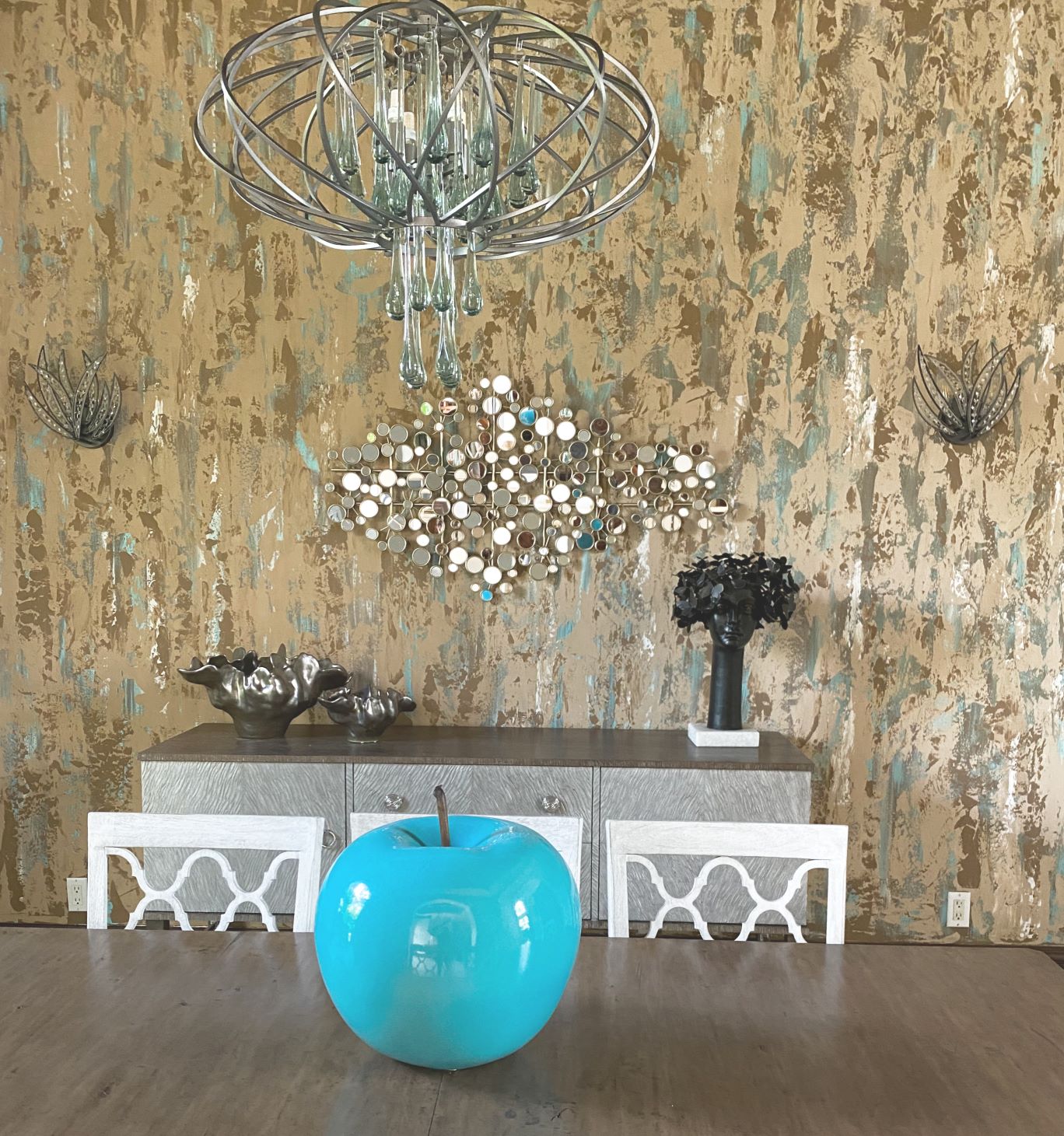 There you have it, a beautiful accent wall. 
If you want to learn how to start making money with your hobby get the details HERE.
If you want more tricks and Tips get my weekly blog HERE.
See Ya on the inside!
Blessings
Cheryl