Trash -To-Treasure Transformation
This  Old Chair Gets A Makeover You Won't Believe!
Office Chair Before
A friend asked me to take this old drab chair and give it some new life with a wood grain faux finish that matched the desk in her office. I could see the hidden beauty behind the white paint and outdated fabric so of course, I said YES! . The challenge is on.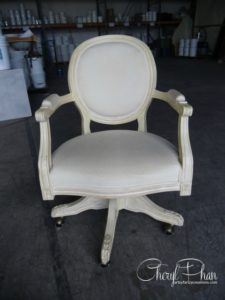 Work in progress
The first thing I had to do it remove all the fabric, this was the most difficult part of the job. I must have removed 2000 staples. UGH!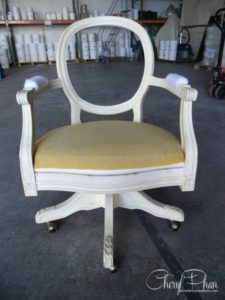 Wood Graining Process
 The fun part was creating the wood grain. You could also paint it in any color you want.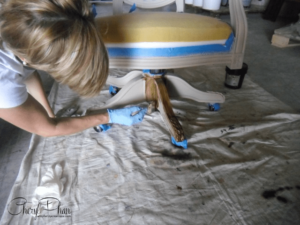 Wood Grain Completed
When I was done with the graining I added Gilt Cream to the details on the legs and arms to give it a little pop.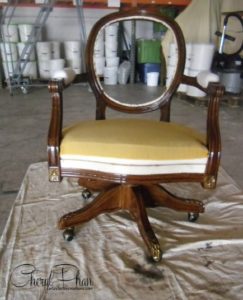 Final Results
Stunning Transformation! The upholstery work was done by " Iris Upholstery" in Stuart Florida. What an amazing job they did.
 I have a question: Are zebras white with black stripes or black with white stripes? Humm???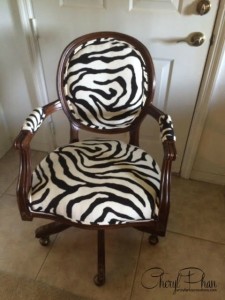 Do you have an old piece of furniture you would like to repurpose?
With just a few minor changes you can turn your Trash-To-Treasure and give it a new home.