How to get this thrift store chandelier makeover for $15
If you have been following my blog posts, you might have seen some of the projects I've been creating in my budget-friendly home makeover.
I was on a mission to create a beautiful home with a coastal flair without breaking the bank.
I bought this chandelier at Habitat For Humanity for $15. My goal was to use coastal colors and twine to give it a beachy feel.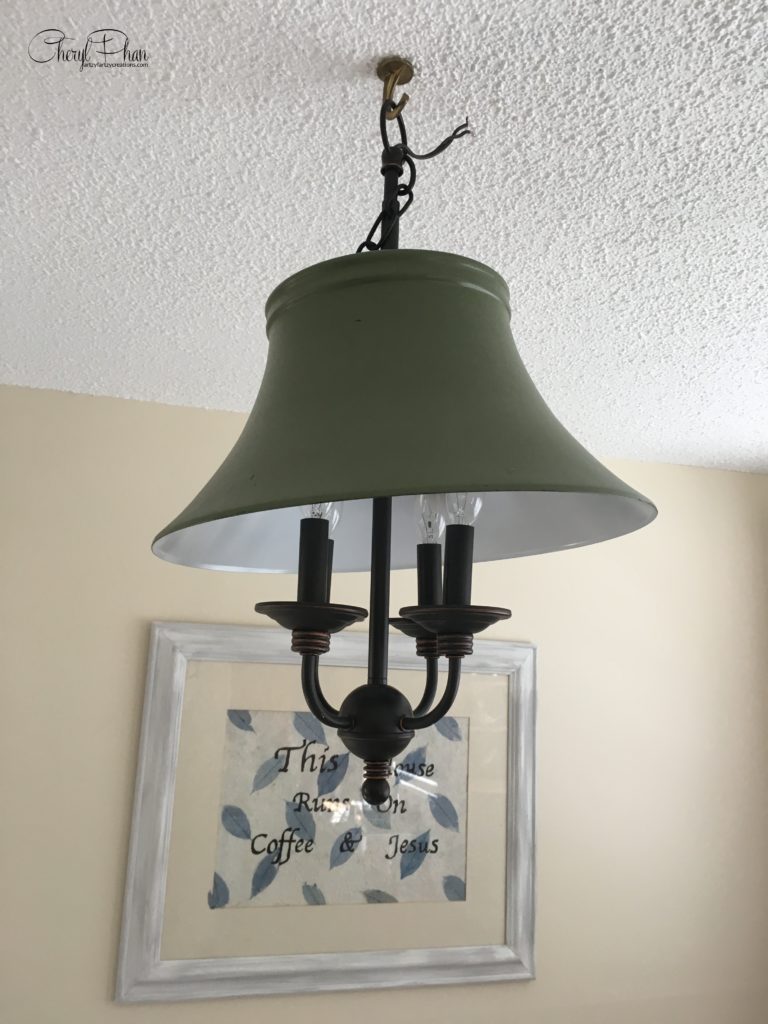 This is what it looked like when I bought it. The size was perfect, and I loved the metal shade. It just needed a little color and twine to bring it to life.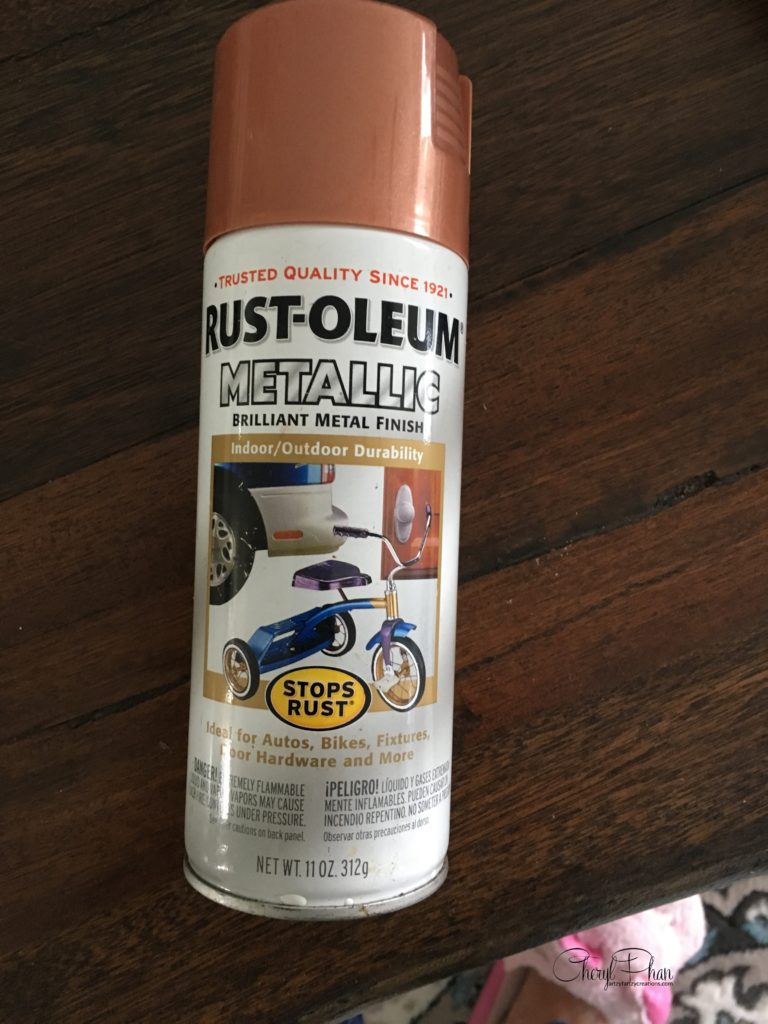 The first thing I did was spray paint it with copper spray paint.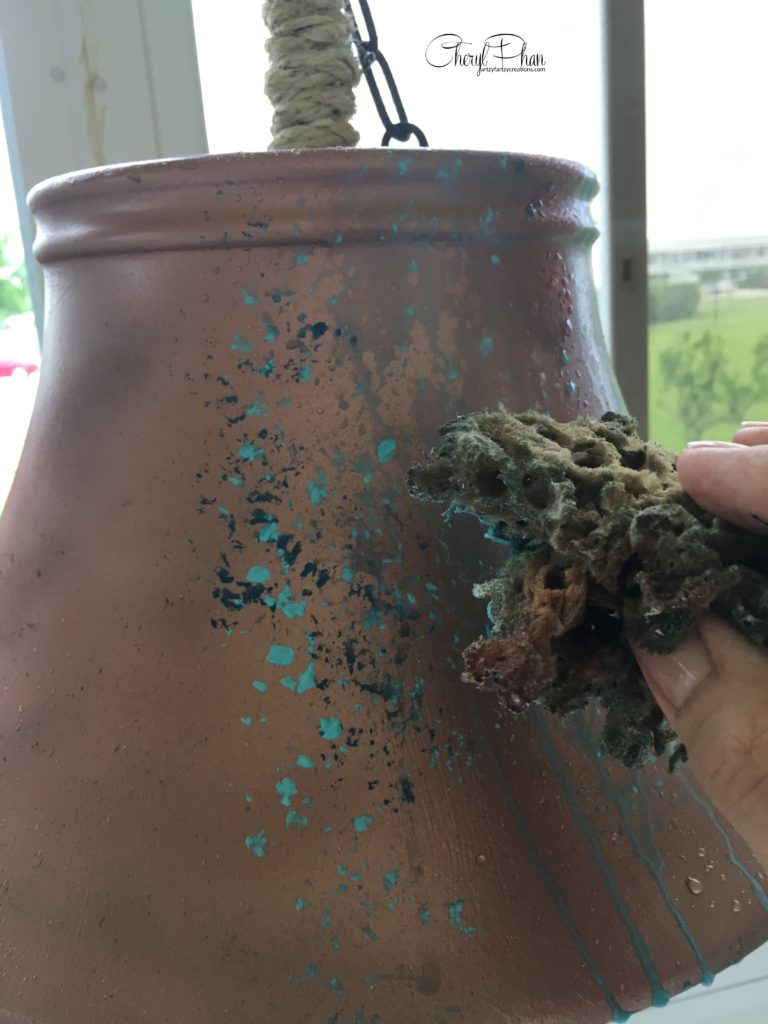 Then I added coastal colors such as dark blue, white, and teal chalk paint to make it look like a patina finish. (I make my own chalk paint) It's super easy. Using a sea sponge, I dabbed the paint on the shade and while it was wet, I sprayed a little water to blend the colors together. Don't spray to much water a light squire will do the trick. If it is too runny, use your sea sponge to dab off the excess. Here's where you can get the magic powder to make your own chalk paint.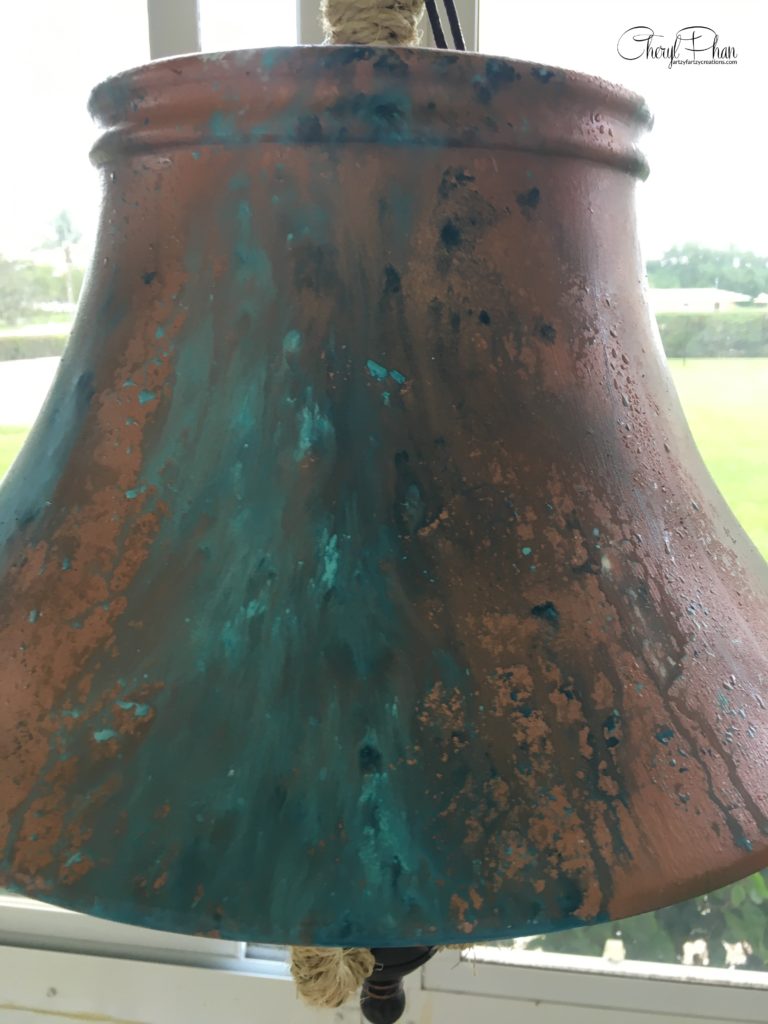 Here is a close up of how it should look. Don't overdo it. You want the copper to come through.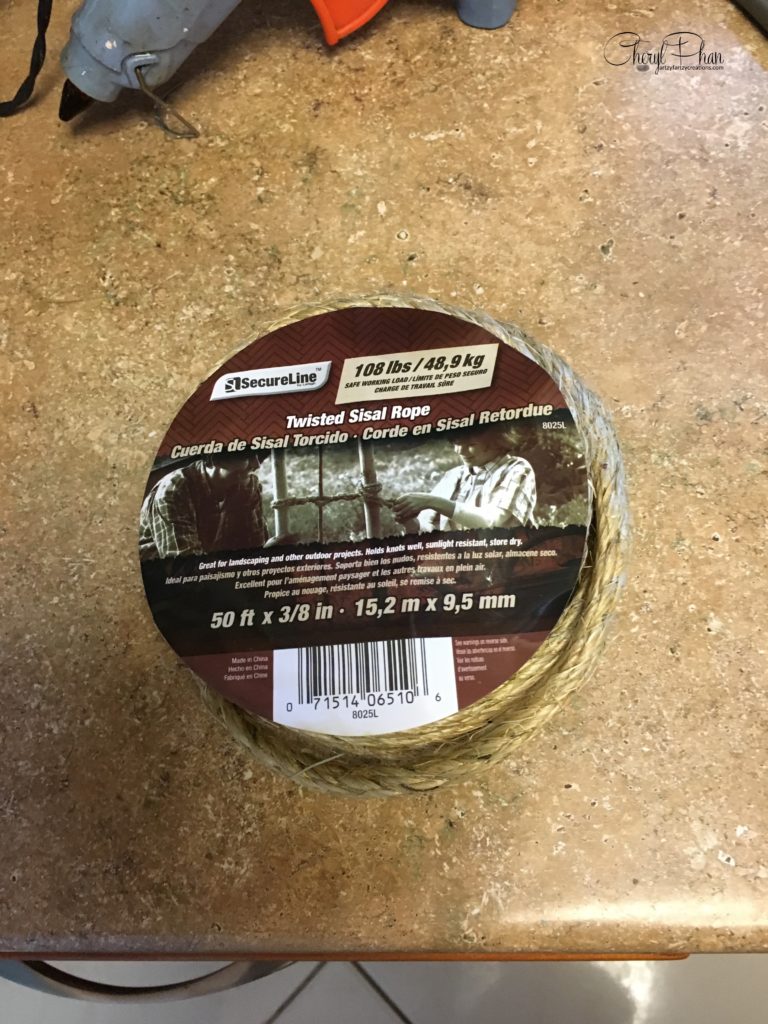 Once it dries you can add rope (Twine) This was the added touch that gave it a beachy feel.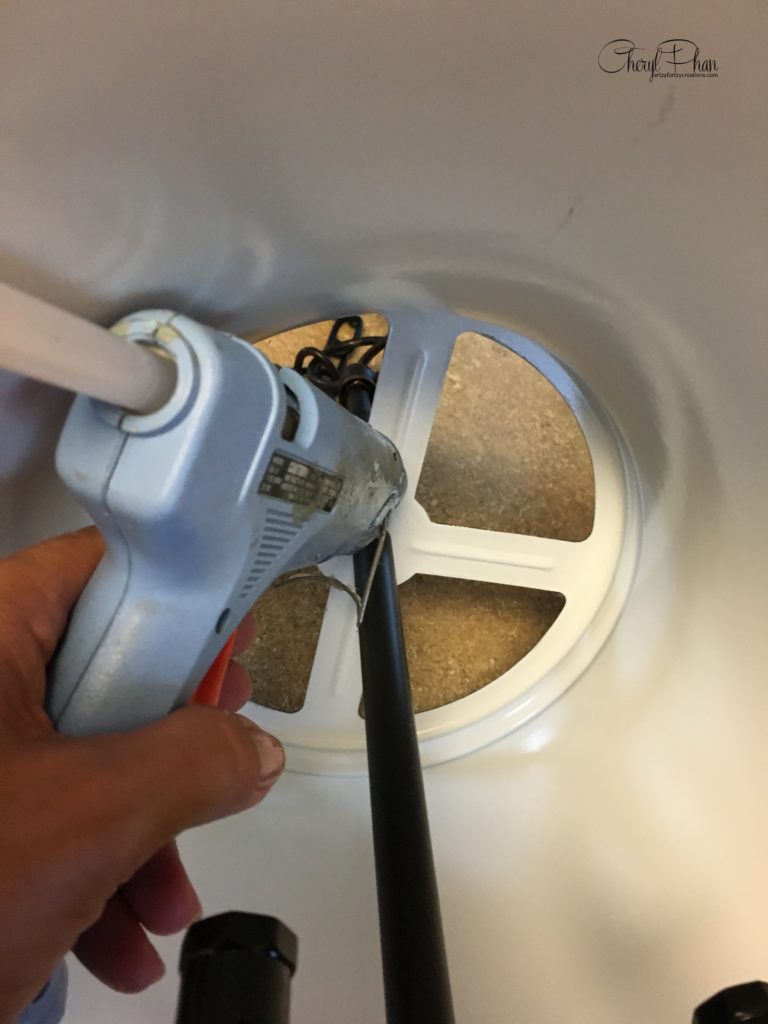 Then I used a glue gun to apply the twine. I also wrapped the twine all the way up to the medallion to hide the wires.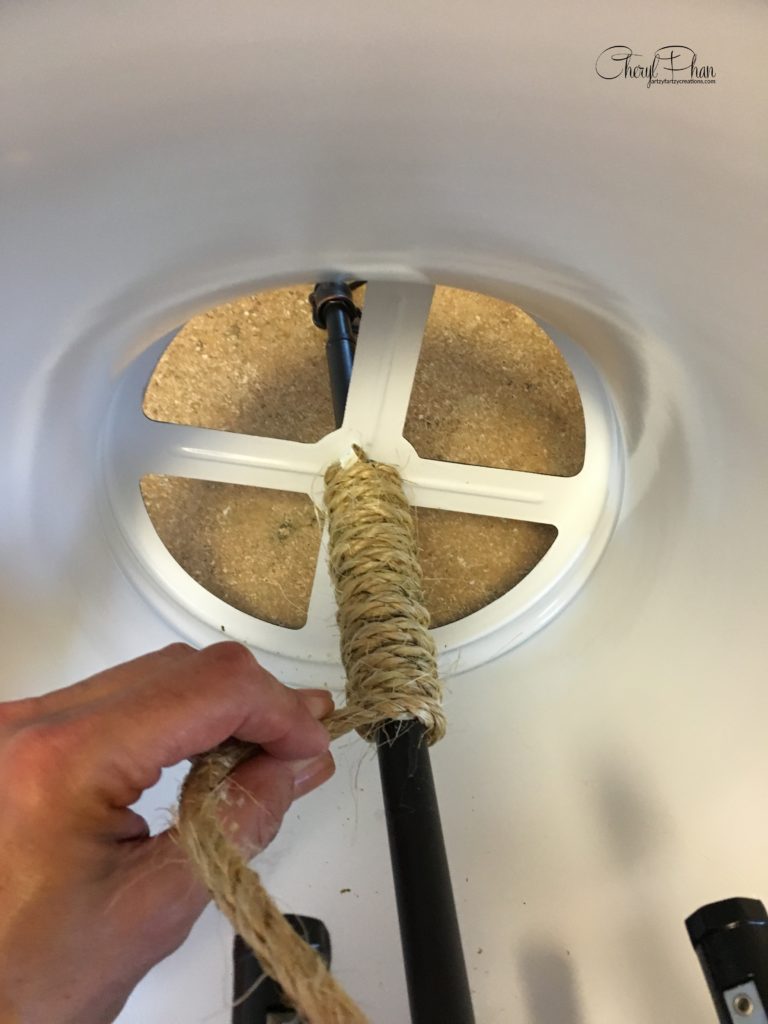 Apply the glue and wrap the twine and hold it for a minute for it to harden.
What a transformation! Hope this was an inspiration.
Want to see other budget-friendly DIY projects like this chandelier makeover? Sign up for my weekly blog here.
You can also find me on Pinterest.
Are you ready to turn your hobby into a business? Would you like to learn how to make money doing what you love? Get on the waitlist to join Empowering Women Learn how you can quit your day job, supplement your income, and make money doing what you love. I'll see ya on the inside. 
XO
Cheryl