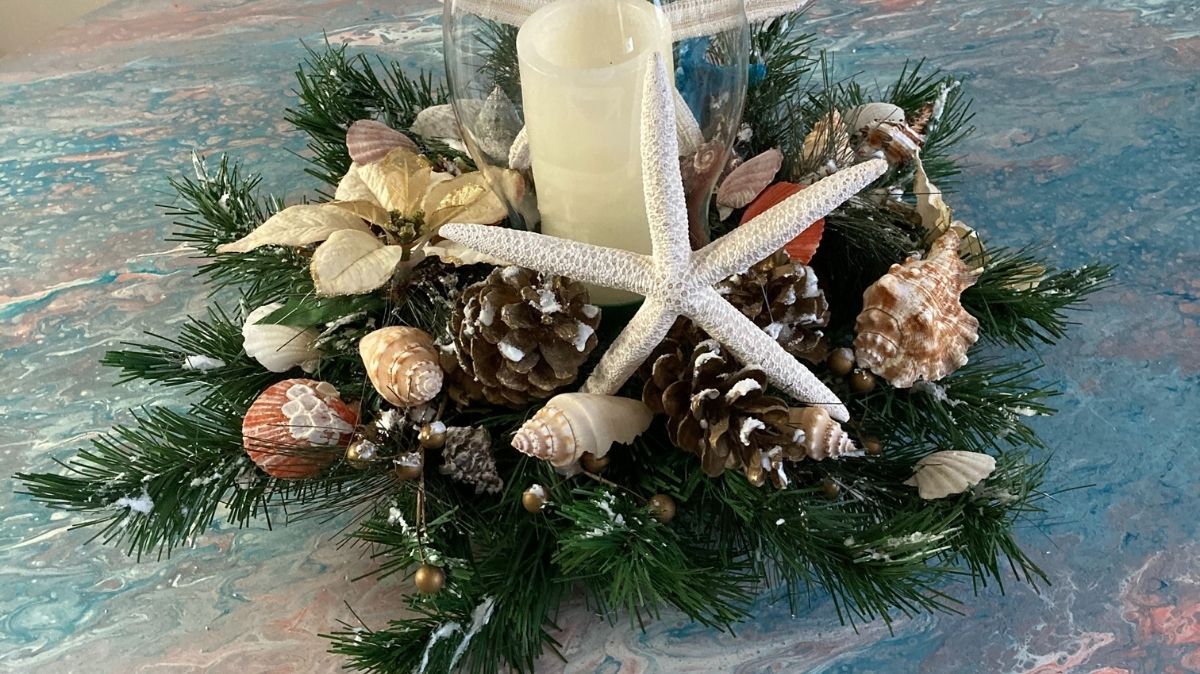 Christmas is my favorite time of the year.
I love to decorate my home with my DIY projects. As you have probably guessed from my other projects I'm really into coastal décor.
My dream is to live on the beach someday so while I'm waiting for the big day, I started decorating my home with a coastal beachy theme.
Anyway, I bought this centerpiece at a thrift store for $2.50.
It was a little beat up, but I knew I could make it beautiful with a little TLC.
And because I live in Florida it needed a little snow to get me in the Christmas mood.
I'm going to show you an Easy-Peasy way to make faux snow with glue and Epson salt.
I especially like it because it has a little shimmer like fresh snow that has just fallen.
Here's what I used to make this pretty centerpiece
Glue, Epson salt, shells, starfish, and a couple of flowers.
Here's a quick video showing you how to Apply the snow
Once you're done adding the faux snow, start hot gluing the shells on the
Garland. Add your flowers and a bow if you prefer. I also added a battery-operated candle in the center.
Isn't this PRETTY. The entire project only cost me $16.
If I were to buy this in the store it would probably cost at least $50 or more.
I hope you enjoyed this and found some inspiration.
If you want to learn how to start making money with your hobby get the details HERE
If you want to learn more DIY Tricks and Tips get my weekly blog HERE.
Have a very Merry Christmas!
Blessings
Cheryl