A little paint can go a long way. These simple upgrades will transform your space without emptying your wallet. Watch how I transformed this kitchen with just paint. You're not going to believe your eyes! Here's how you too can easily give your kitchen a facelift.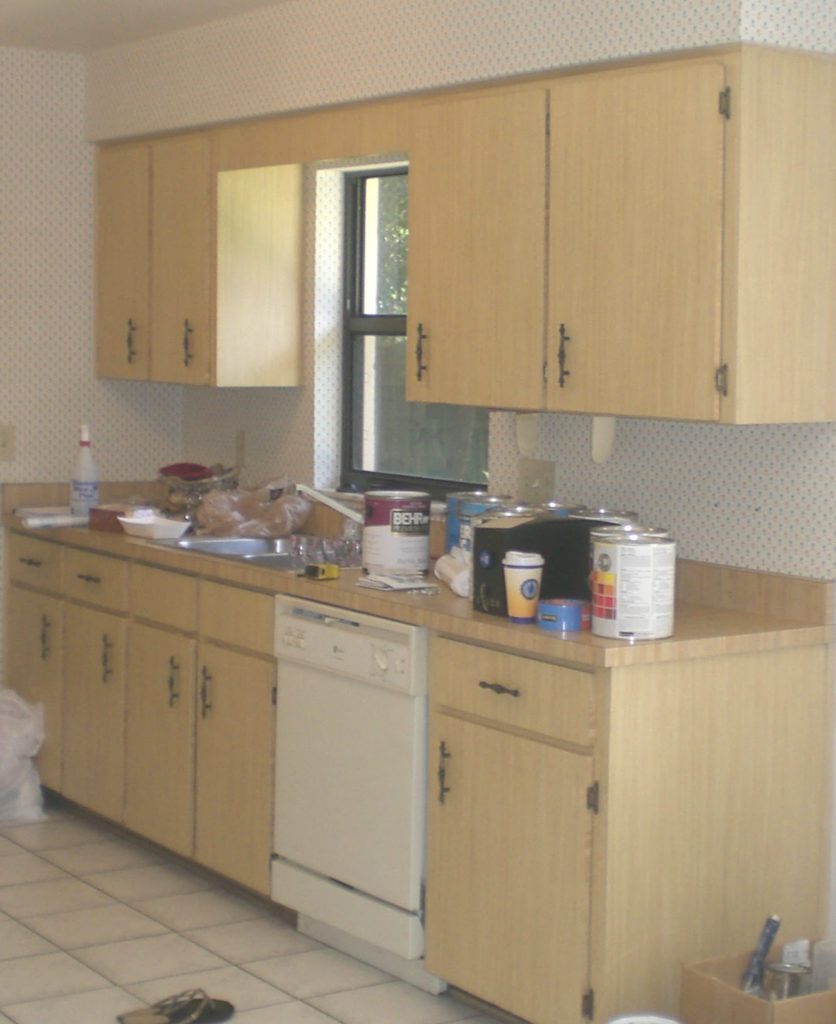 I know this looks like a bit of an eyesore and you're probably thinking this is a total gut job. Keep reading because I'm going to show you how you can completely change the look with just paint.
1. Paint Cabinets lighter color
A light color on cabinets instantly brightens a space making it look larger. Light colors reflect light and hide a multitude of sins. All you need is a little paint.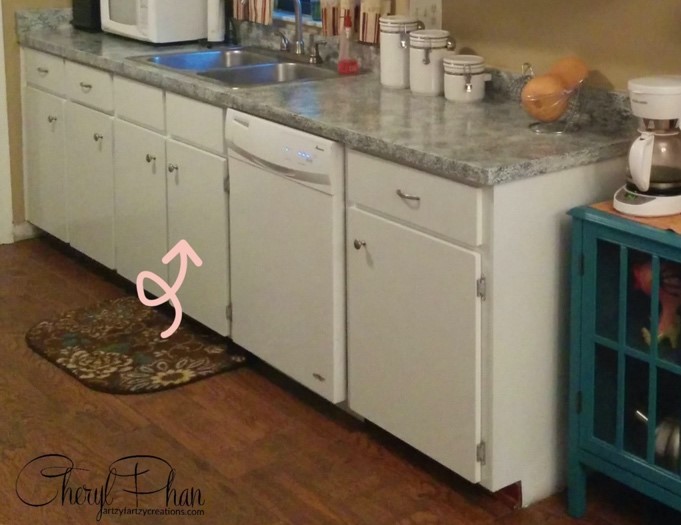 2. Update hardware
Hardware can completely change the look of a piece of furniture and it can do the same for your cabinets. Replace or paint drawer pulls for a new unique look that instantly updates your entire space. To save money you can also paint them. The first spray paints them with metal primer and then with a metal spray paint.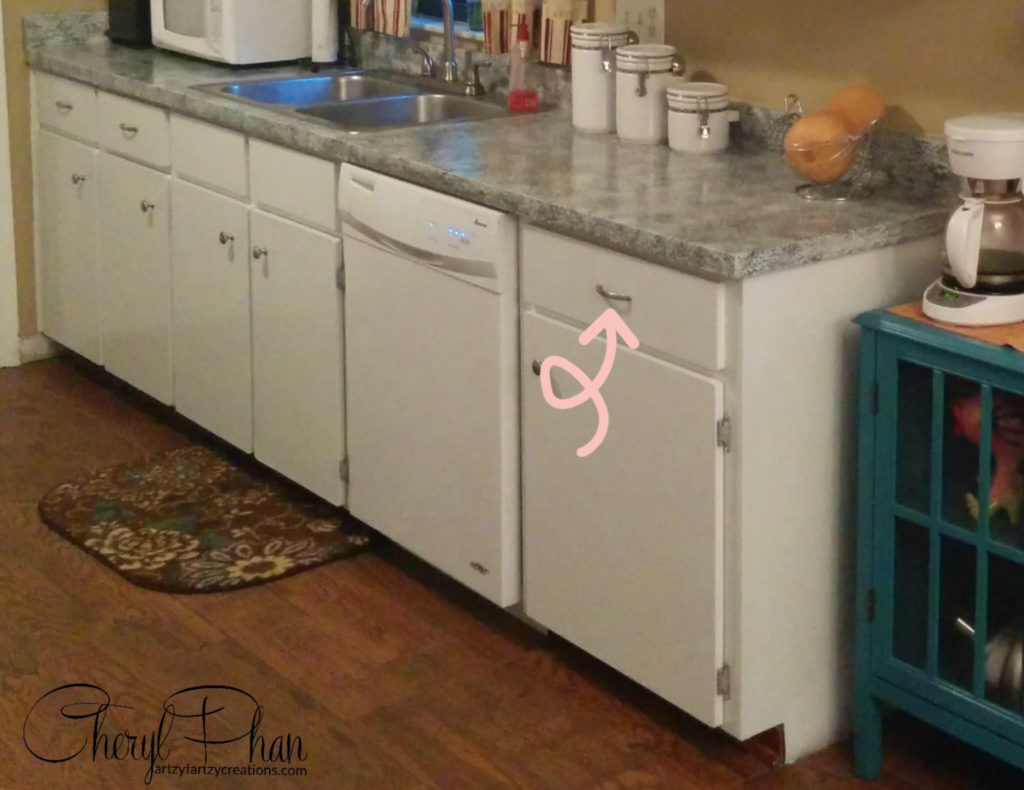 3. Tired of that old laminate countertop?
Paint it to look like granite or marble. If you're afraid to do it yourself, then call a professional faux finisher in your area. This is a great way to update your countertops without spending a fortune on granite.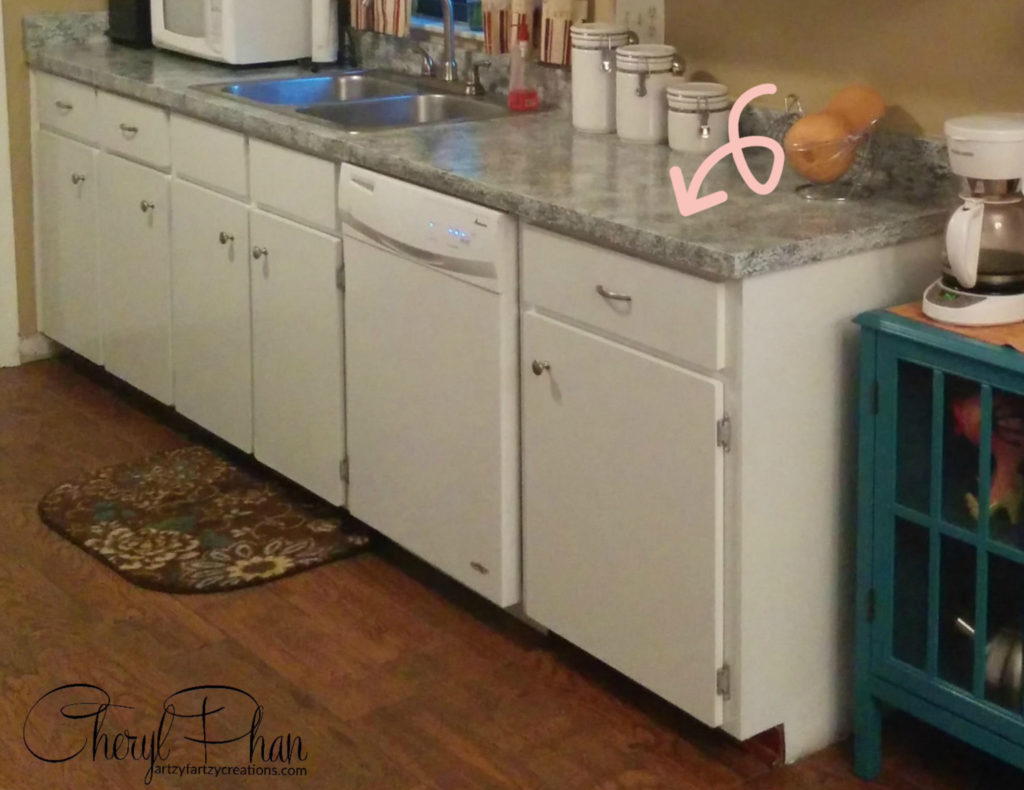 4. Use artwork
Artwork is a great way to elevate any room and it will do the same in your kitchen. Don't be afraid to go big and bold—it will give the illusion of a bigger space. Paint something fun on your wall and add some pizzazz!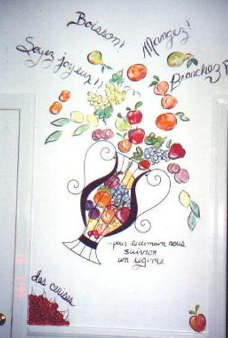 5. Window treatment
Dress up your bare windows to instantly dress up your kitchen. Something as simple as painting flowers on your window can add color and interest to your space.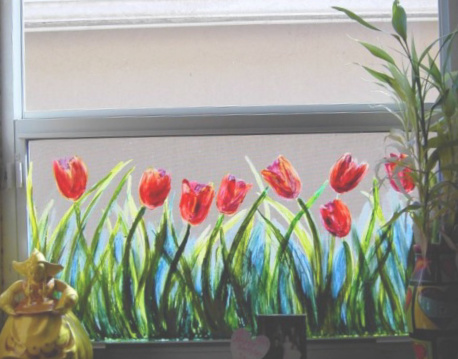 This entire kitchen was transformed with JUST PAINT. The proof is in the pudding. You don't need to spend thousands of dollars to give your kitchen a facelift.
Looking for more budget-friendly home makeover ideas? Get my weekly blog that is jam-packed with DIY fun projects you can do yourself.
If you want to learn how to start making money with your hobby get the details HERE.
Blessings
Cheryl