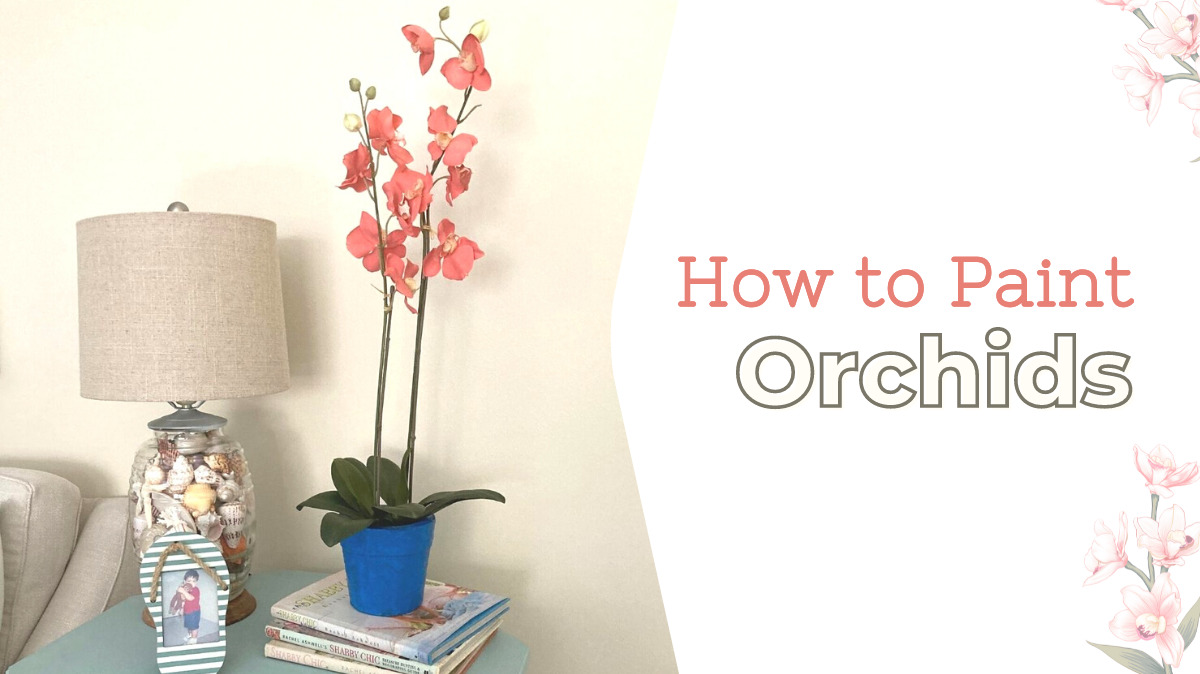 I love Orchids, but I can never find the color I want in the store.
I decided to try something new and bought a white orchid and changed the color with one simple step and it came out beautiful.
Here's how I created my own painted orchids.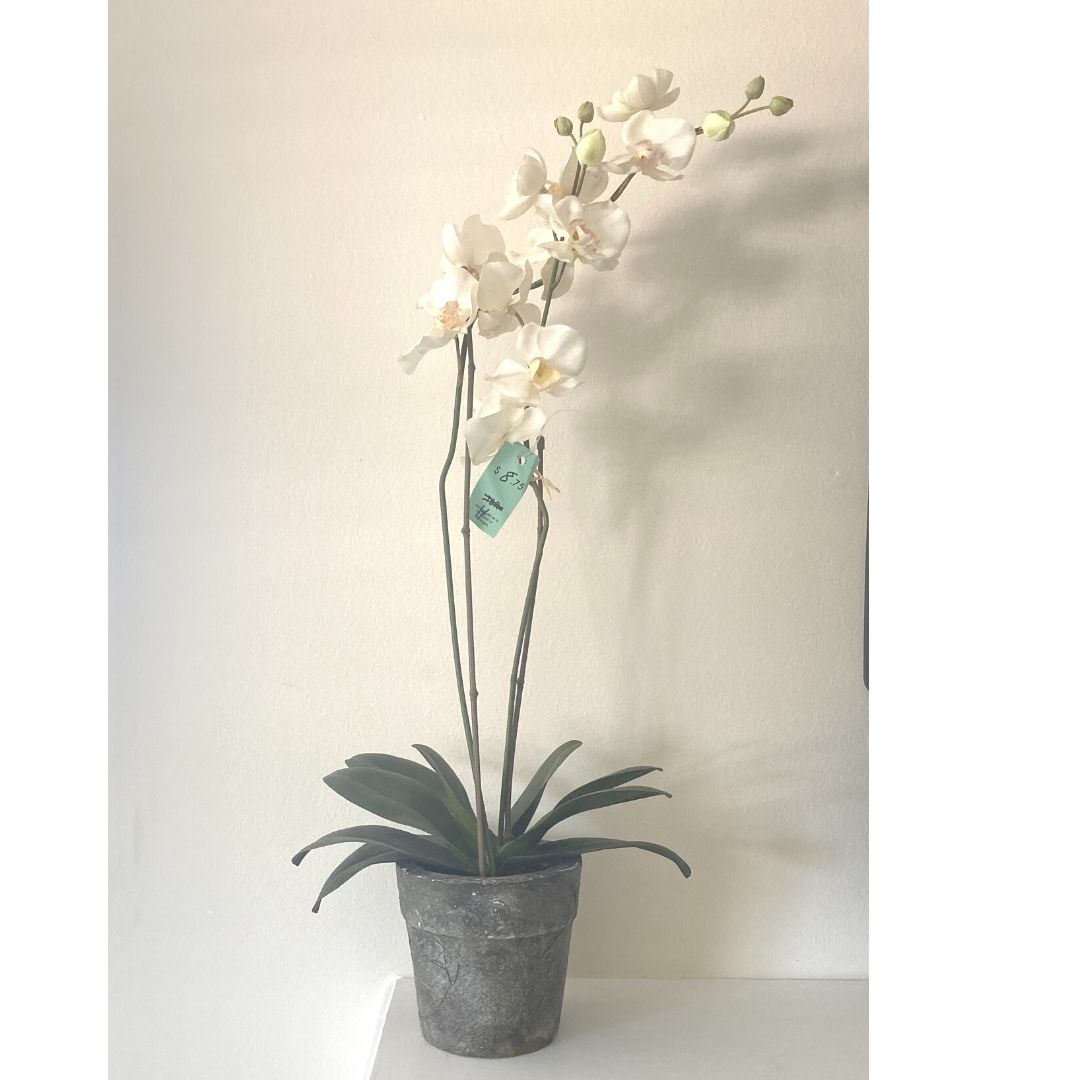 I was in the thirst store and found this silk orchid for half off.  A bargain for $4.50.
Although I didn't want a white one my creative brain started thinking and I came up with a simple way to change the color.
If you've been to Home Goods or and other retail stores you know that a plant like this sells for about $30.00.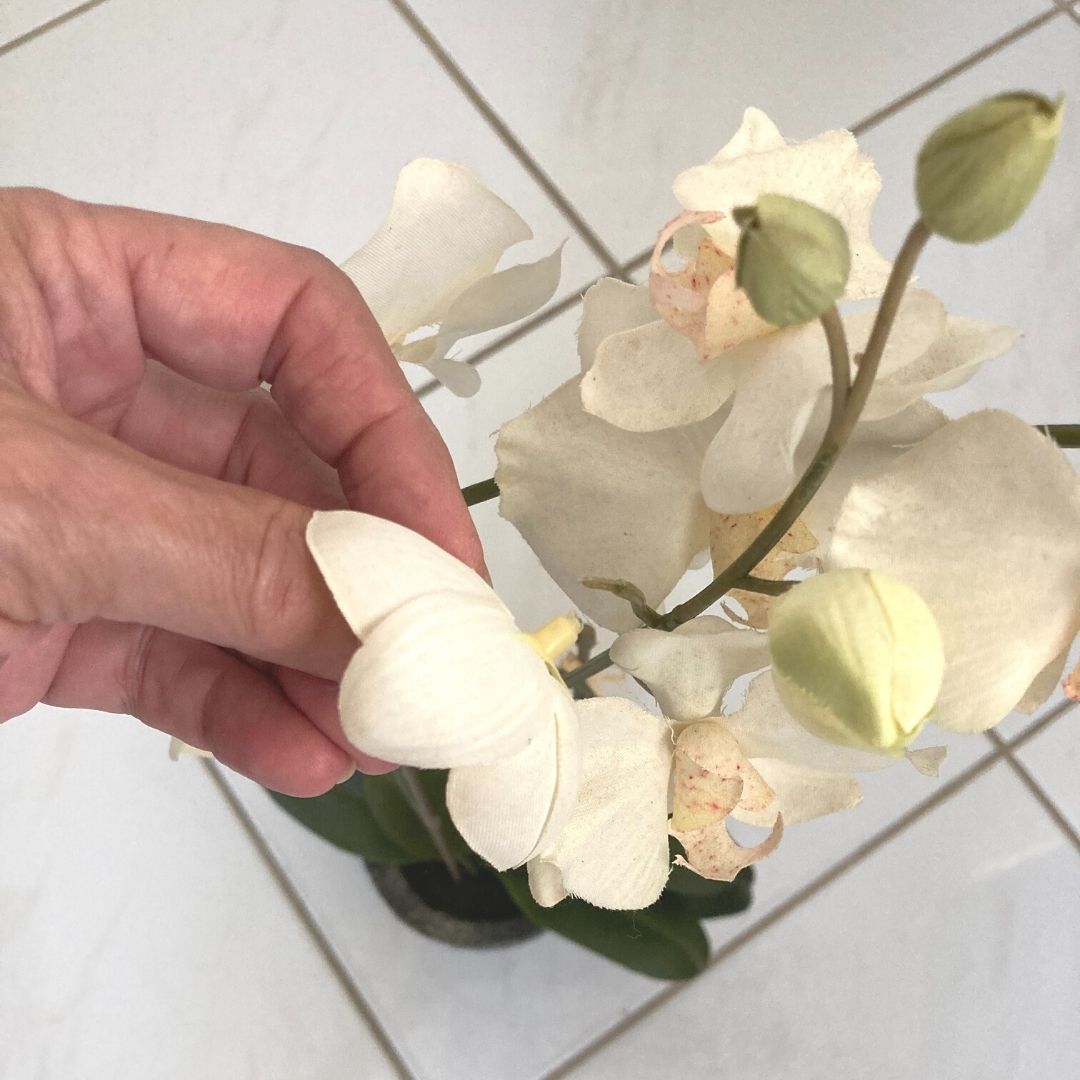 I removed all the flowers to make them easier to work with. They were easy to put back on.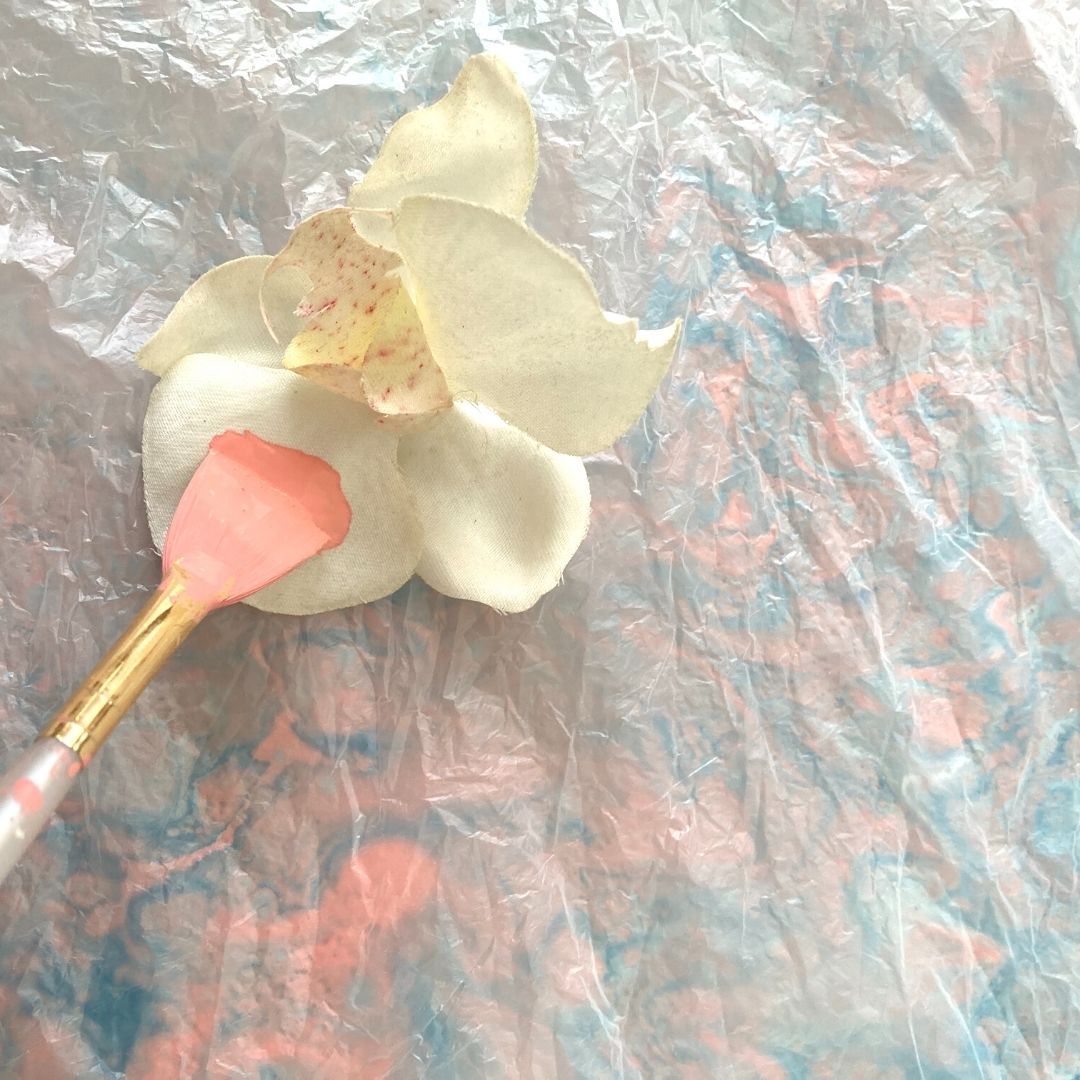 I mixed up some left-over paint I had from another project and adding some magic power to it to make chalk paint.
You will only need about ¼ cup of paint or less. It goes a long way. I also added extra water to the paint to thin it down.
The good news is, I only had to paint one side because it bleeds through.
It was so easy. All I did was paint each petal and let them dry for about 15 minutes.
If you have never made your own chalk paint, I have a surprise for you.
You can learn how to make your own HERE and save a ton of money.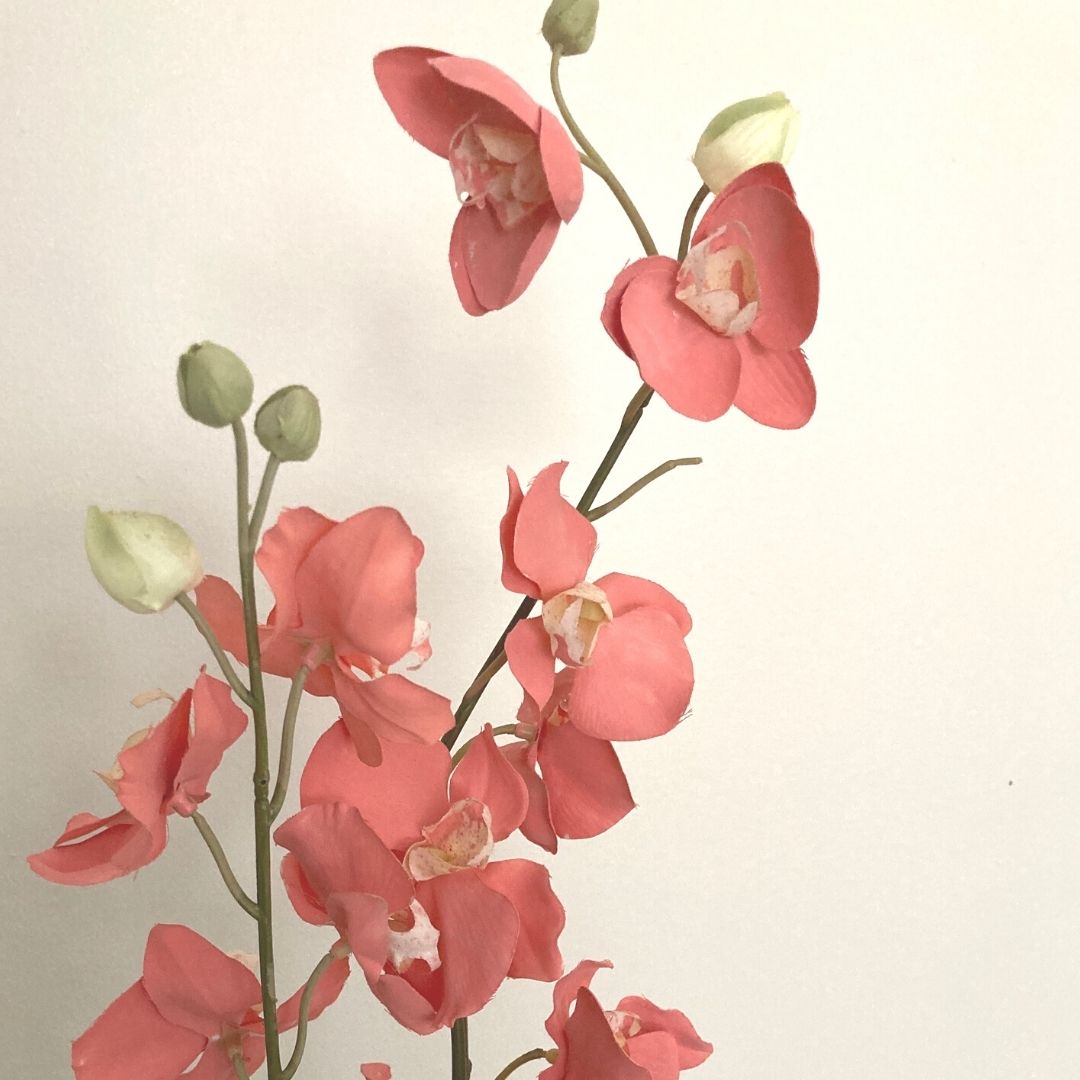 I was pleasantly surprised at how beautifully this painted orchid came out.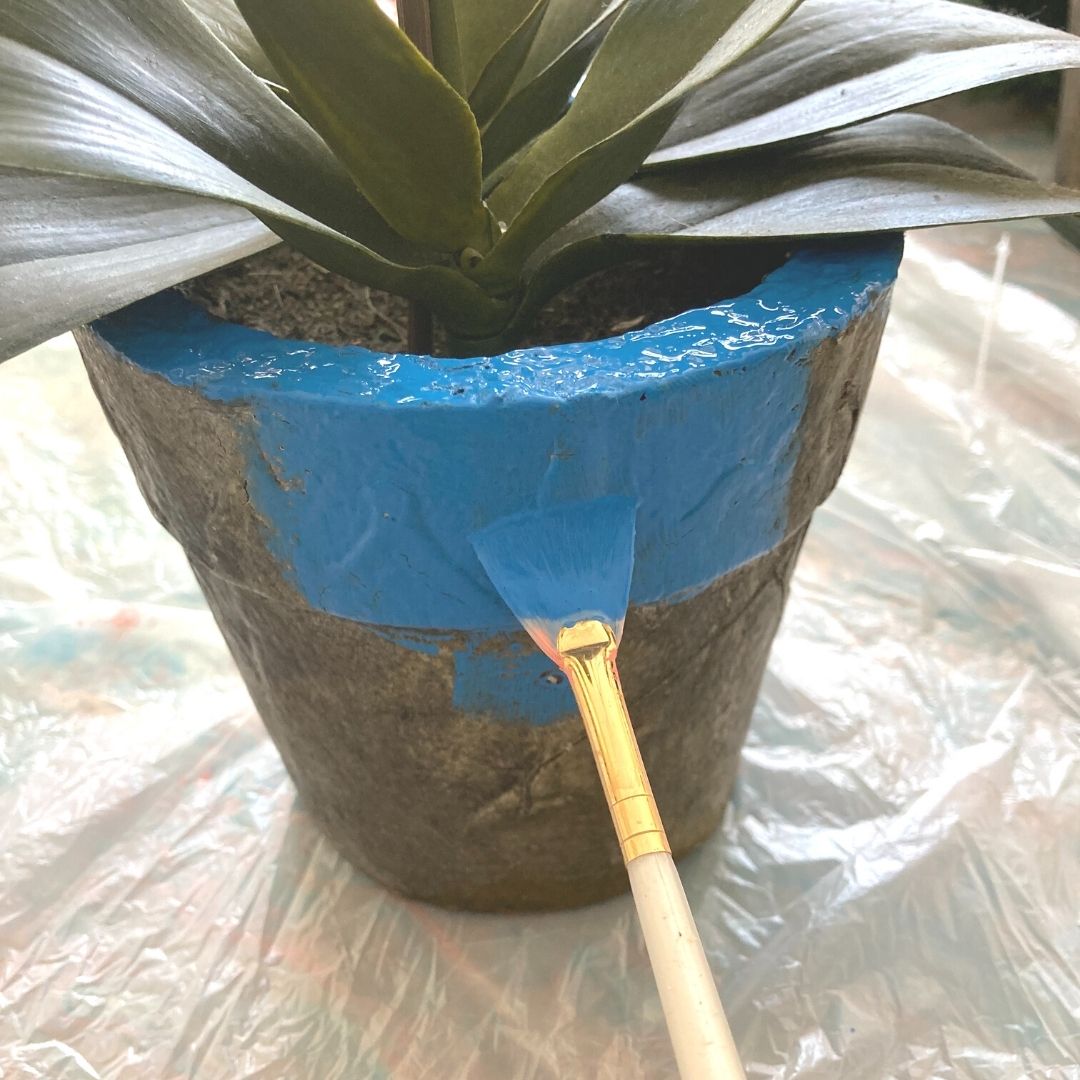 Of course, I had to paint this ugly vase. I found this pretty blue paint in my supply chest to give it a little pop. The brown just didn't cut it.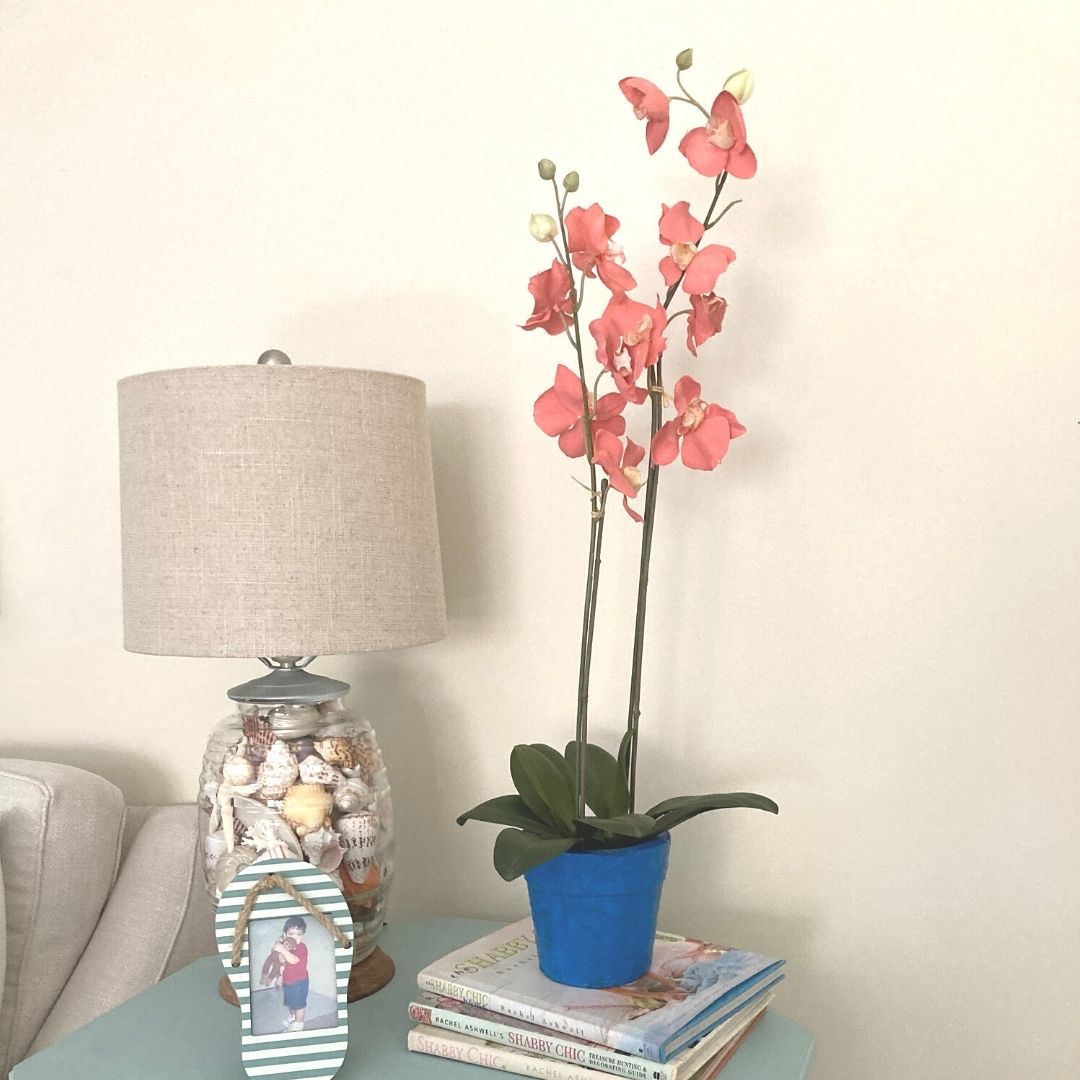 Now I have a pretty coral orchid in a colorful blue pot that matches the colors in my house.
I love thrift shopping. What about you? What is the best find you ever came across?
If you want to learn how to start making money with your hobby get the details HERE
If you want to learn more Tricks and Tips get my weekly blog HERE.
See Ya on the inside!
Blessings
Cheryl