A creative, inexpensive way to update your ceiling fan – in just a few simple steps
I really didn't like the dark brown fan blades, but; I liked the fan with the lights and didn't want to spend the money replacing it.  I can do a lot of things but replacing a fan is not one of them. I'm not an electrician. So, instead of having the fan replace I decided to do something creative on the fan blades to blend in with the rest of my home décor.
So, I'm going to show you a quick fix that you can do and save you a few dollars as well.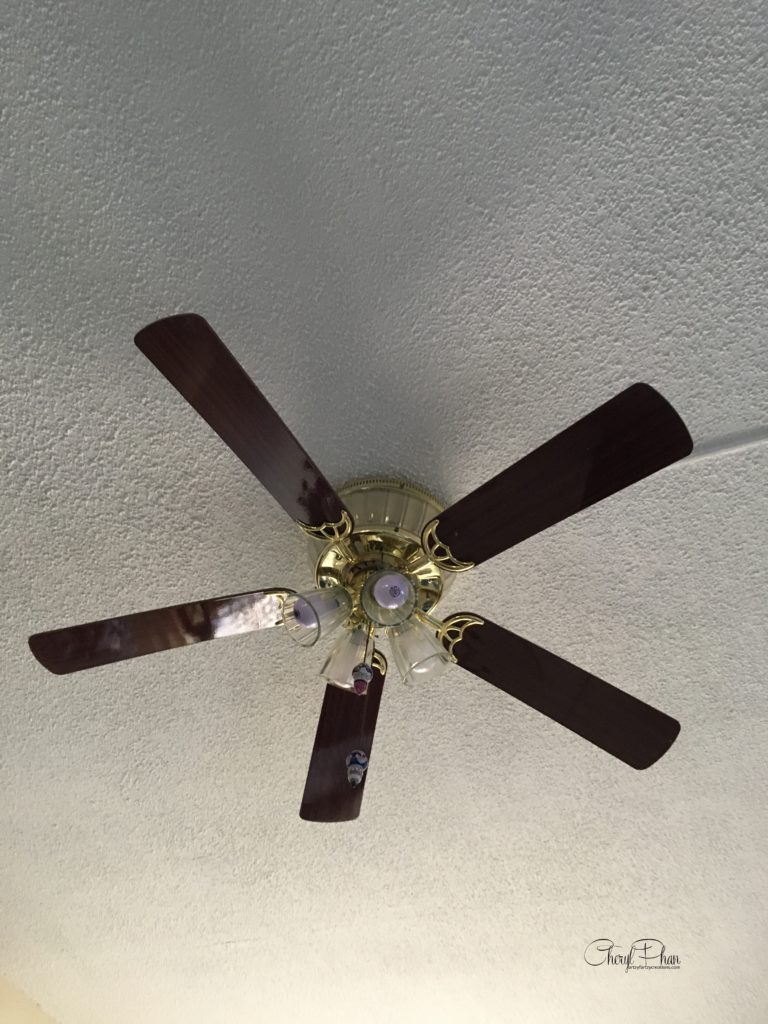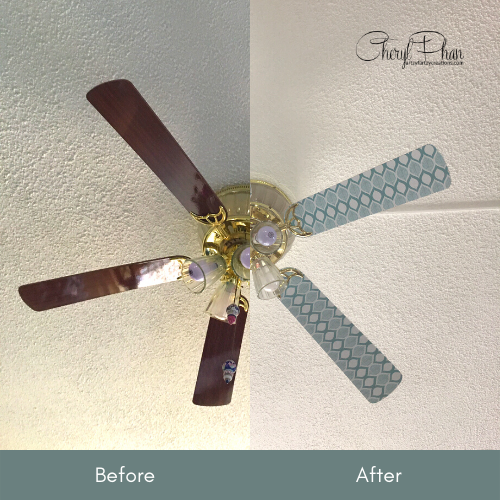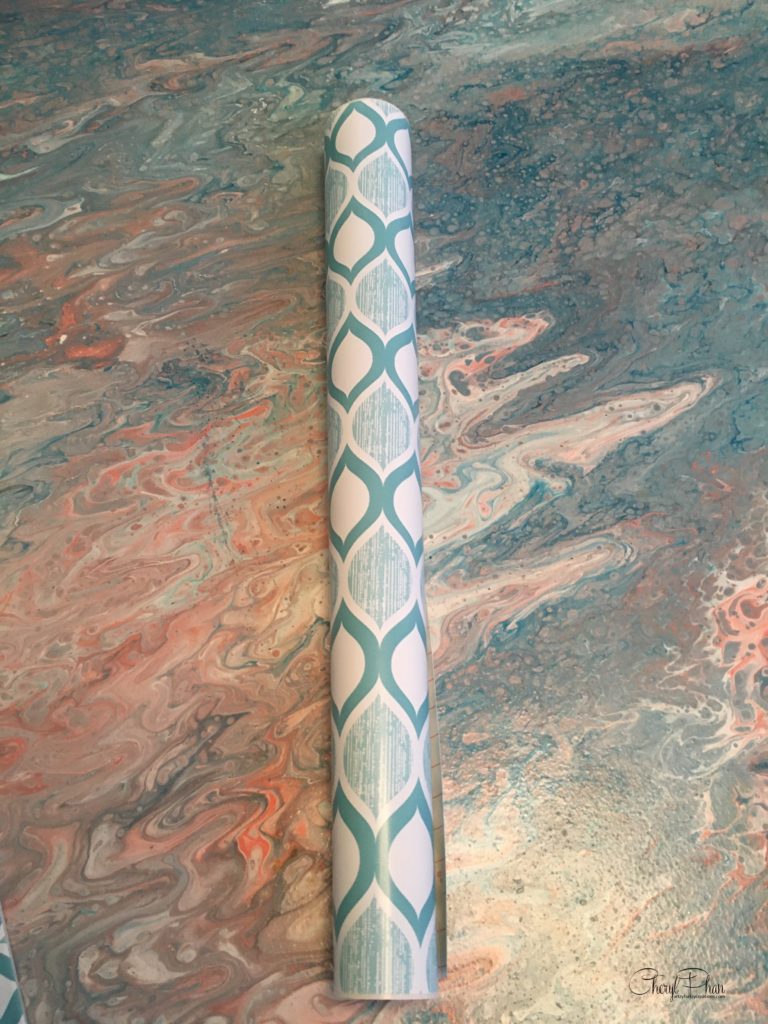 I bought this contact paper at the Dollar Tree. Yup, you quested it $1.00. They don't always have decorative contact paper on hand, so you have to buy it when you see it. You can also go to Amazon to find some really nice contact paper if you don't have a Dollar Tree close by or if you want a bigger variety.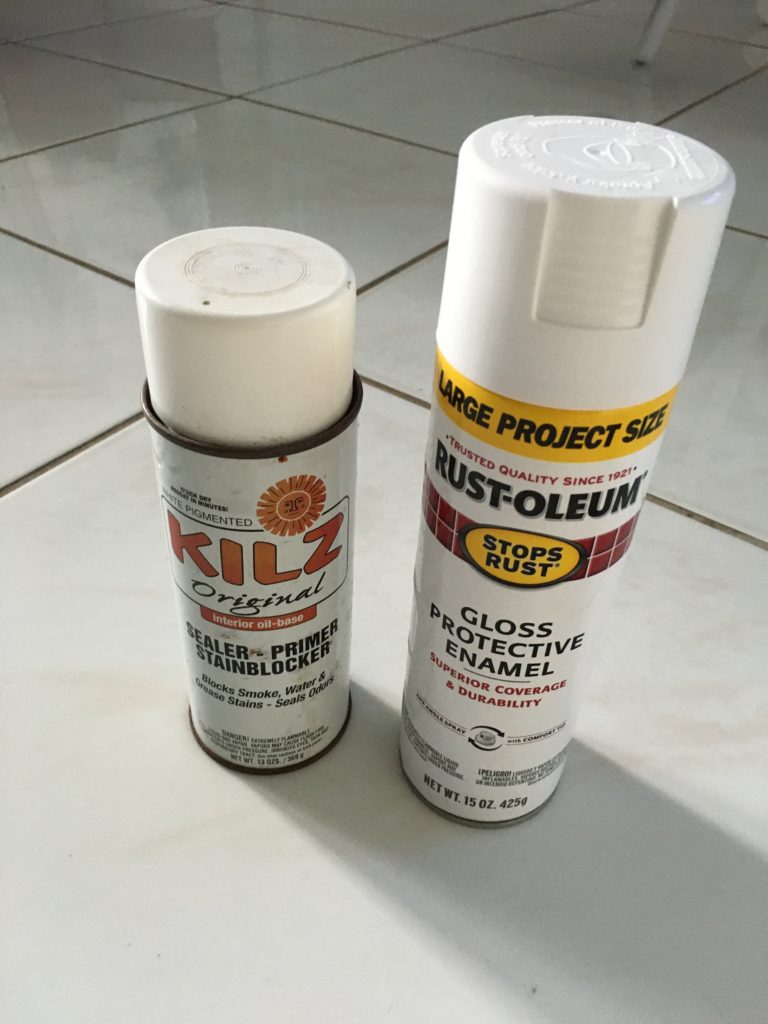 The first thing I did was spray one side with primer so that the paint would stick well. Once that dried, I sprayed it with a white semi-gloss paint. The reason I did this was that the trim on the blade needed to be white or it would show the brown when I put the contact paper on. Also, by doing this I now have reversible fan blades. One side will be white and the other side will have the contact paper on it. When I get tired of the print, I can always flip the blade over.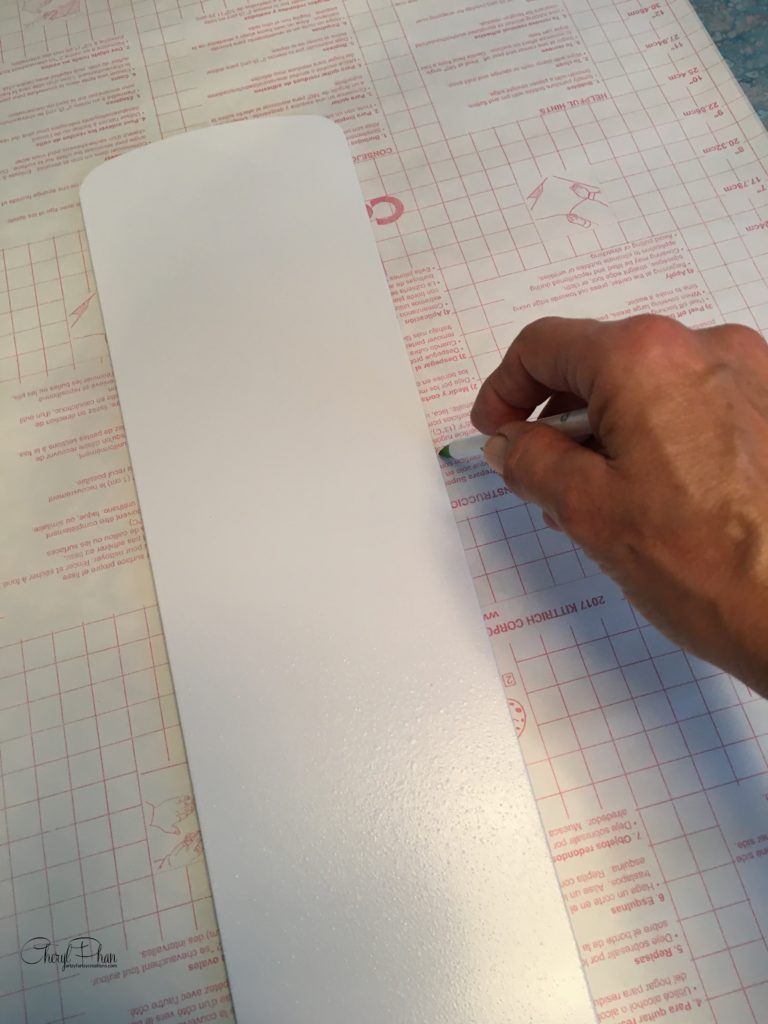 Once the paint is dry, lay the fan blade on the contact paper and trace it with a pen. Then take cut it out with your succor's.
Then simply lay the contact paper on the fan blade and smooth it out so that there are no bubbles. If there is any overlap, just use your succor's and trim it off.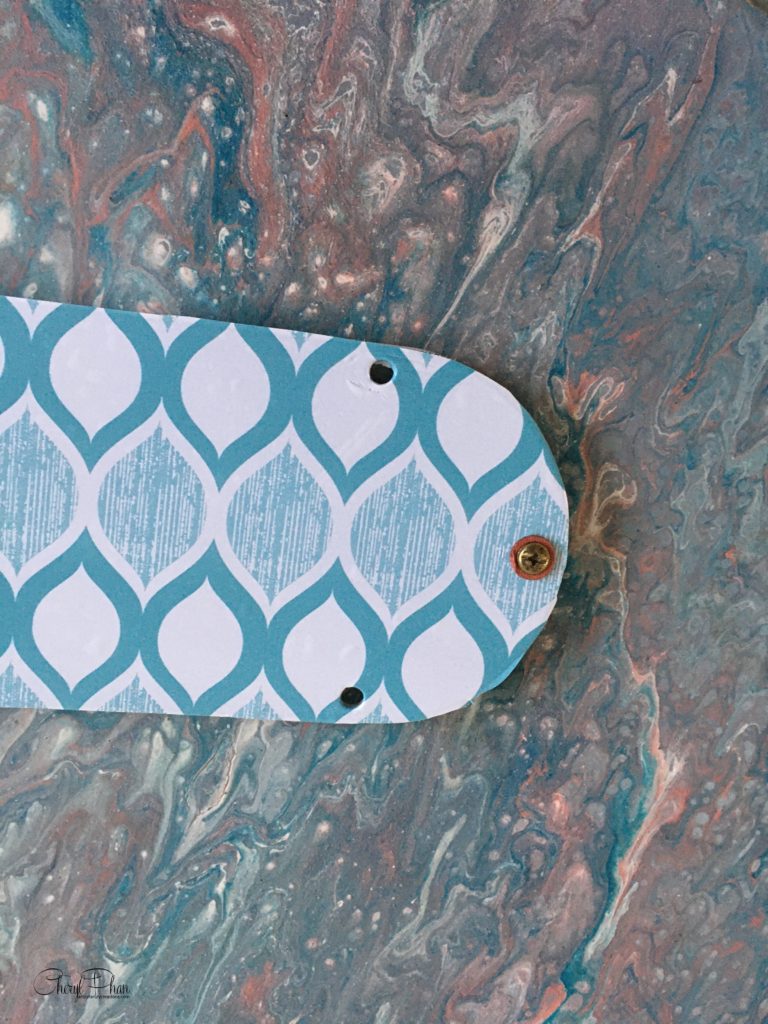 Lastly, use your screws to pop a hole in the contact paper so you can screw it back on the base.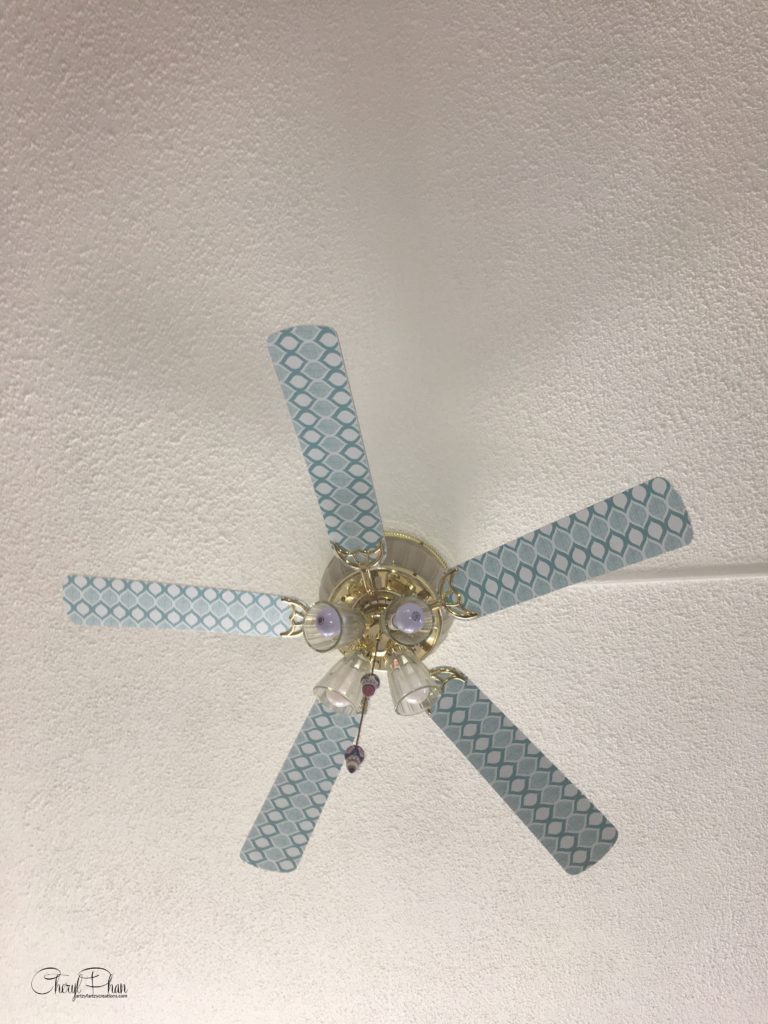 And there you have it. A custom ceiling fan! Wasn't that a super-easy way to update your ceiling fan?
Doing little DIY projects like this around your house creates your own unique decorating style and saves you from having to buy a new fan and paying someone to install it.
If you're like to DIY and create fun projects, sign up for my weekly blog. I share fun budget-friendly decorating ideas, you can learn to do yourself.
If you want to learn how to start making money with your hobby get the details HERE.
Blessings,
Cheryl