Turn Your Boring Fireplace Surround into A Stunning Work Of Art Creating Your Own Portuguese Tile Design
Although I live in Florida, I love having a fireplace in my home, even if it's not a real working fireplace. There is something about a fireplace that makes a home feel warm and cozy.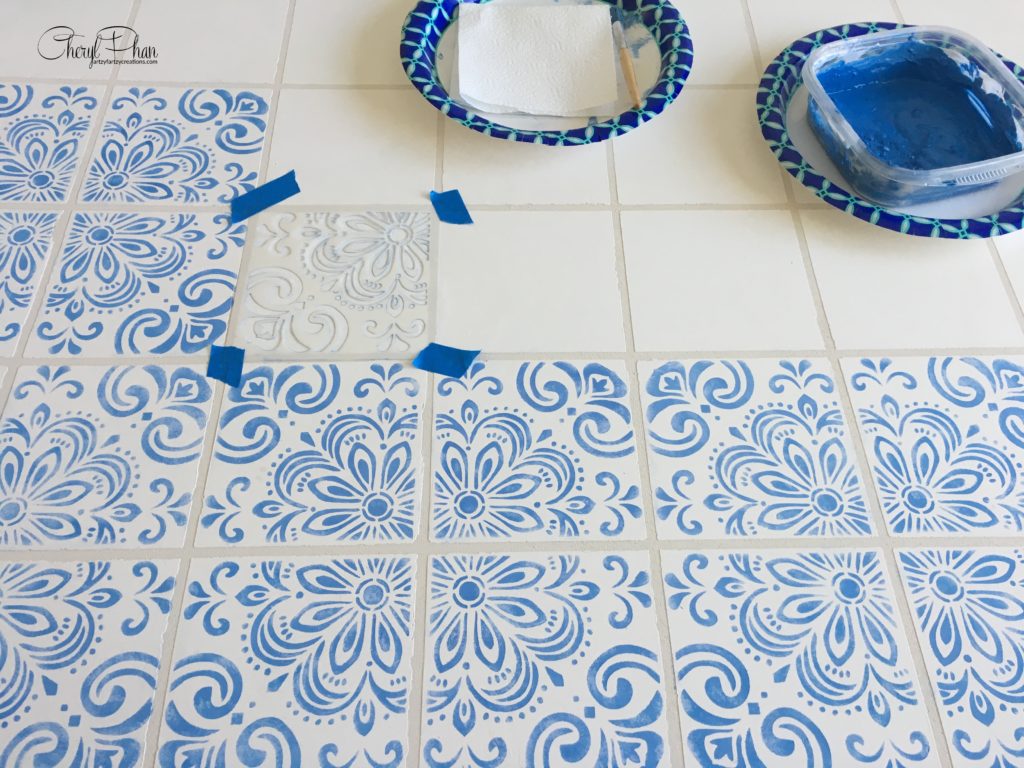 Notice how the design of the stencil meets the edge of the tile. The border is laying on top of the grout line. I did this because I want the design to meet on all four corners. This is a repeat design and it's necessary for it to meet so that it forms a flower design.
Not all stencil designs are like this. Here is a link where you can get a pack of 10 different stencils. It also includes this stencil.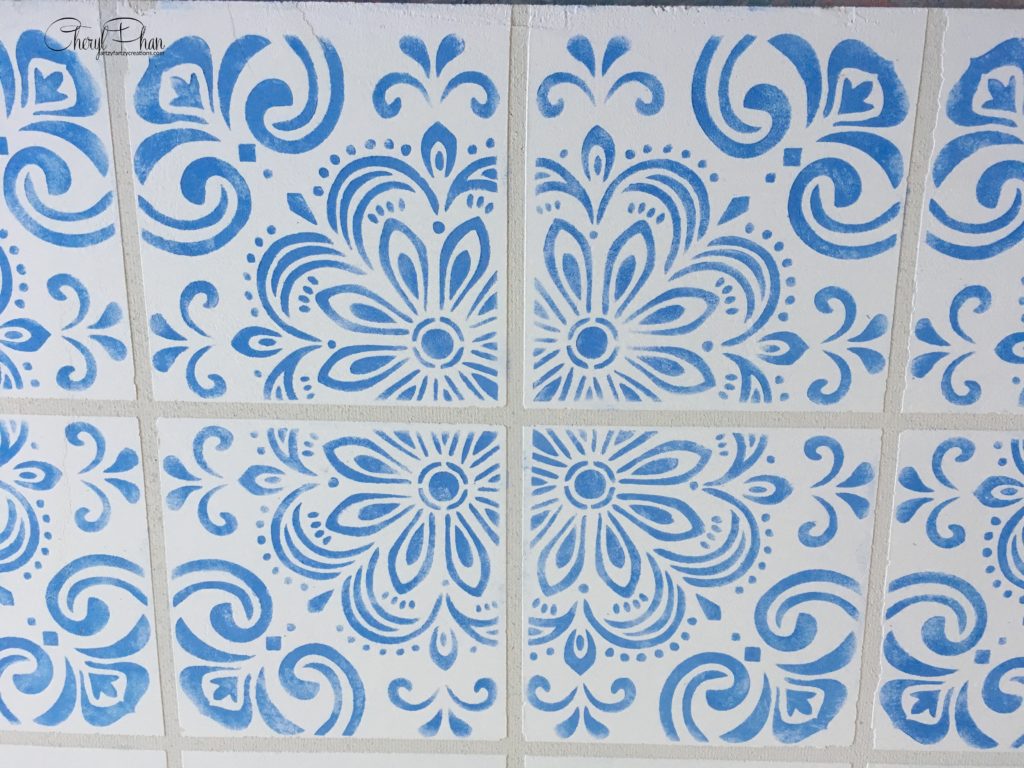 The best part about creating your own Portuguese tile, you can select the design and color that fits your personal style. I've always loved this pattern.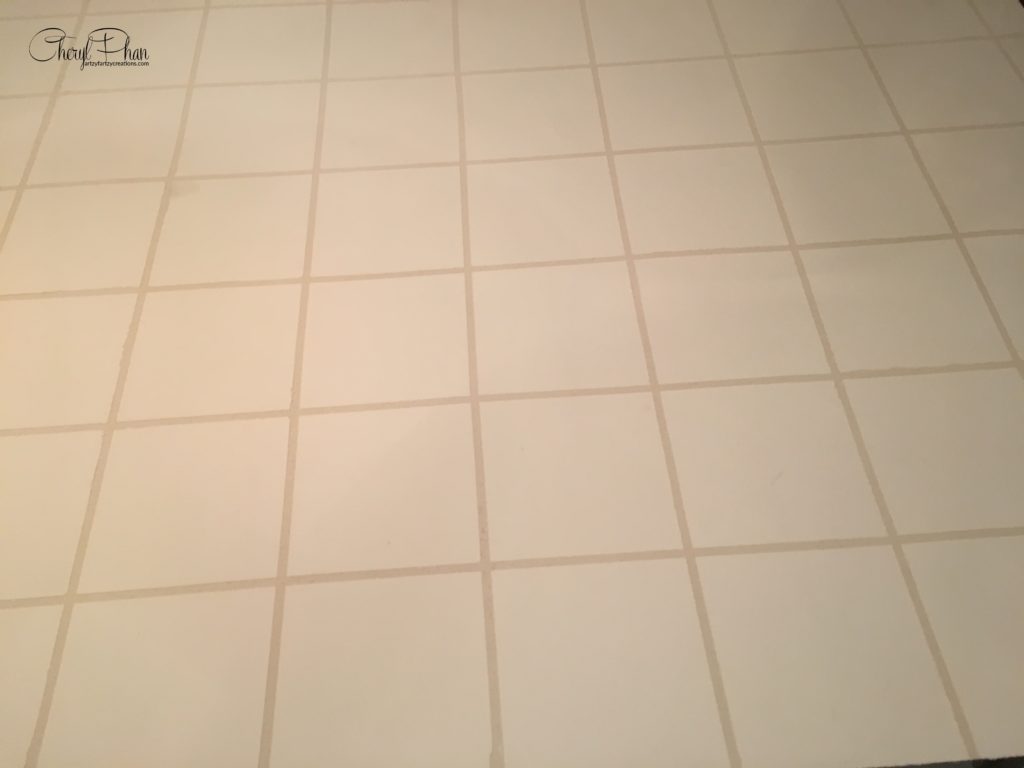 I wanted to point out that the tiles can be any size you want. The best way to determine that would be to select the stencil design you want first. I probably wouldn't go any bigger than 10" as you don't want to lose the pattern. For more ideas go to my Pinterest board
Watch the step-by-step Video:
A little history about the product, I thought was important for you to know.
Not all lime-based products are the same. This is an authentic lime plaster from Italy. It is made by family-run factories that produce the materials with respect to the ancient traditions. It stands the test of time.
The benefits of using this product vs. synthetic plaster bought in local home improvement stores:
98% Bio-Based, from Dolomite limestone
NO VOC's
Absorbs CO2, and Expels H2O as it dries
Fire Retardant
Inhibits mold and mildew
Vapor Permeable
Dries to a limestone Veneer
First created by the Sumerians in 4,000 B.C.
Lead Compliant
Custom Color Matching
Interior and exterior
This product "Marmorino" is exclusive to Dimension Plaster. If you are interested in this product, please contact Nina at Dimensions Plaster and tell her I sent you.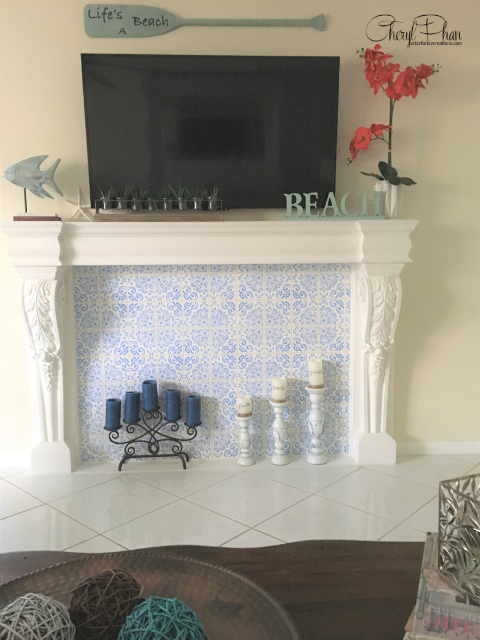 This technique can also be applied to walls, a backsplash, and so much more. Get creative and have some fun.
Hope you enjoyed this, and it has inspired you to create beautiful tile finishes in your home décor.
If you want to learn how to start making money with your hobby get the details HERE
If you want to learn DIY Tricks and Tips get my weekly blog HERE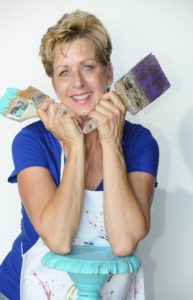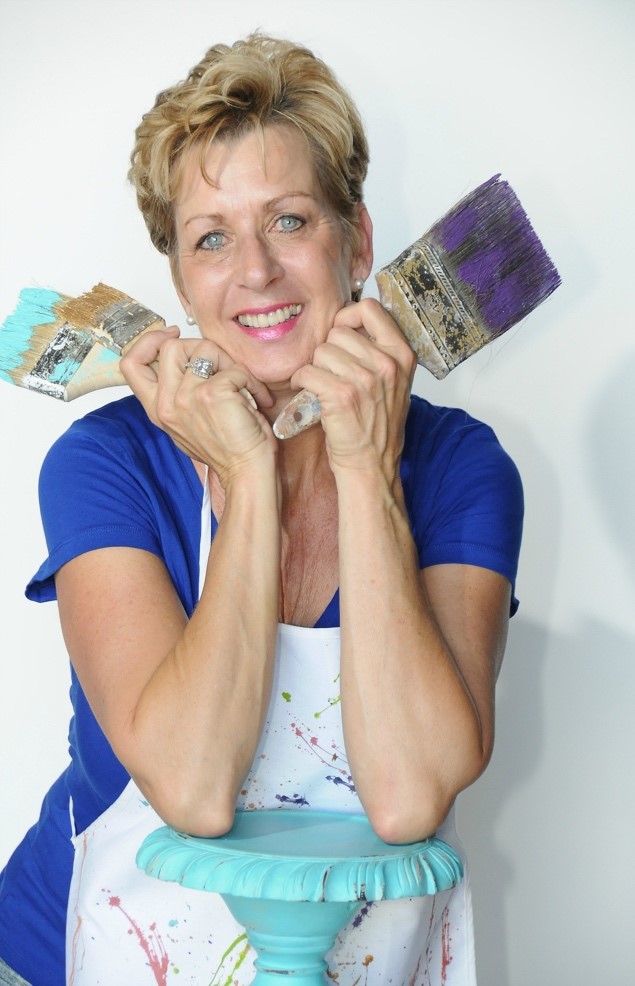 Happy Painting!
Cheryl