Creating an office space that makes it worth going to work every day
The inspiration for the wall design came from my client "Sterling Décor Group". She came up with this incredible idea to create the same design on the desk as an accent wall in her office.
Talk about a WOW factor. This design is sure to impress her clients.
Step 1
Paint the wall in light gray paint color to match the grout lines on the desk.
Step 2
Once the wall was dry, I taped the walls with 1/4"tape in 18" blocks and then taped X's through the middle of each block.
Step 3
I painted the entire wall with 2 coats of Silver Metallic paint.
Tip: Determine what size you want your blocks to be. Measure the wall and divide that number (for example 18") into the measurement, and see how many you will end up with. If you end up with a few inches leftover and don't have a complete block, just add the extra into the blocks so that your wall is balanced.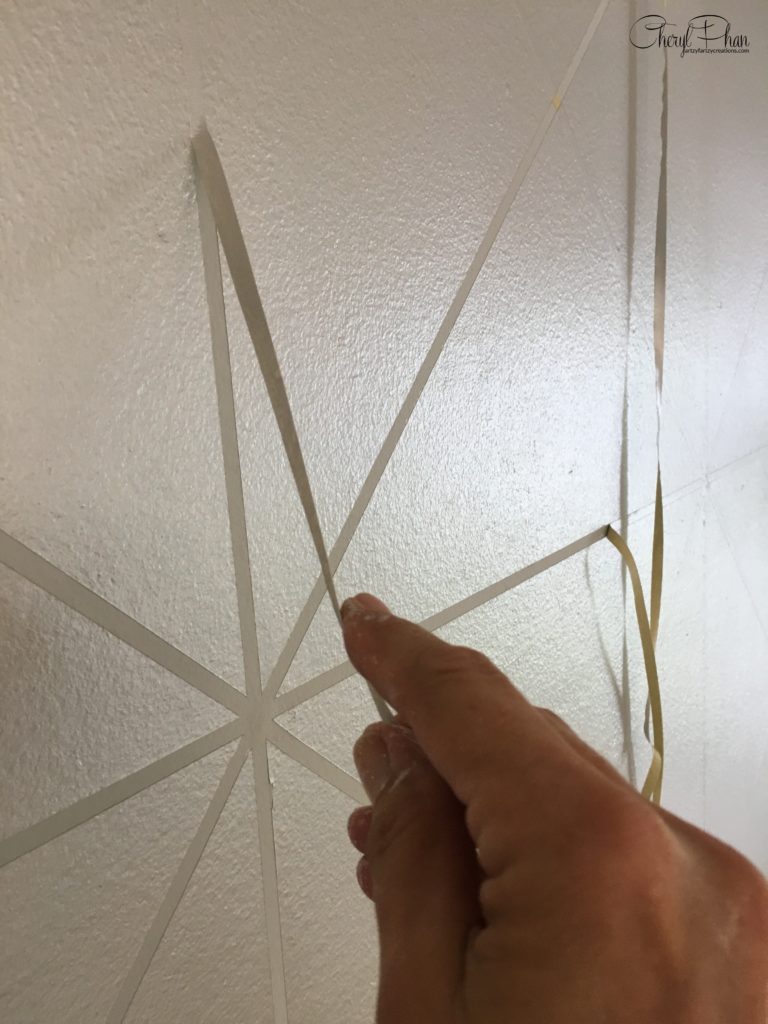 Step 4
Remove the tape

Step 5
Apply flat back rhinestones. I simply added a drop of Elmer's glue to the rhinestones and taped it to the center of the X so it wouldn't slide. Remove the tape when it's dry.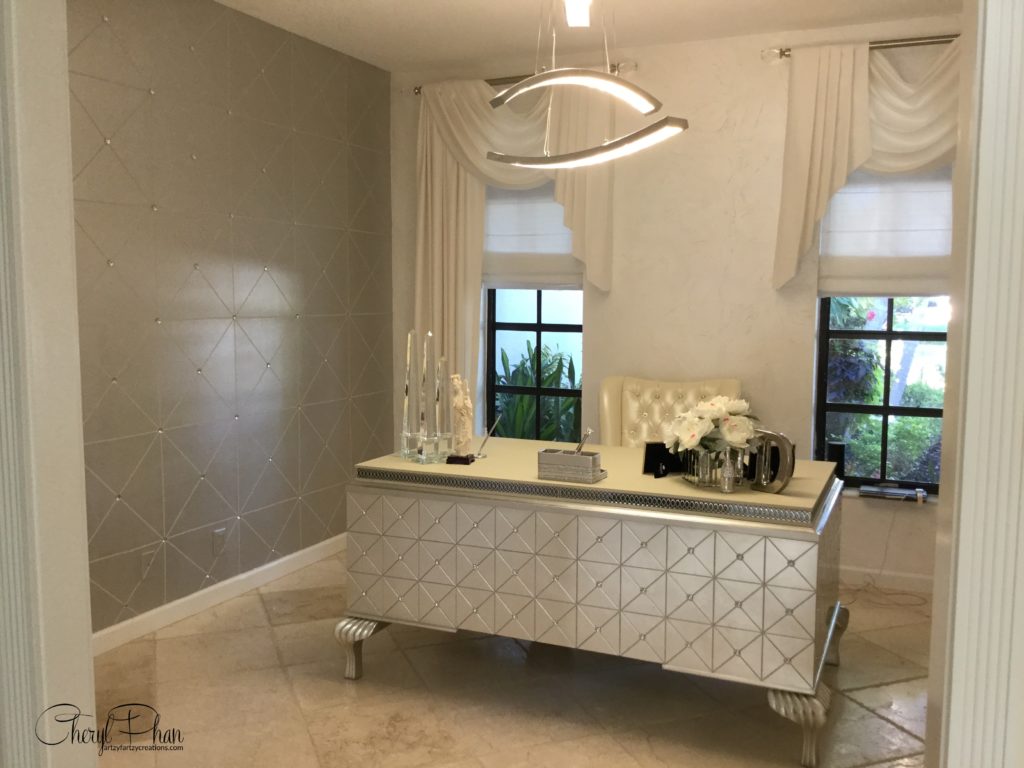 I would look forward to going to work if I had an office like this!
If you want to learn how to start making money with your hobby get the details HERE
If you want to learn DIY Tricks and Tips get my weekly blog HERE