If you love the gray wood grain look, I'm going to show you how you can create the same effect.
I'll show you how you can transform a veneer bar, to look like wood in 3 simple steps.
A full tutorial and materials are available on the blog.
Related Post: Weathered Wood Finish in 3 Easy Steps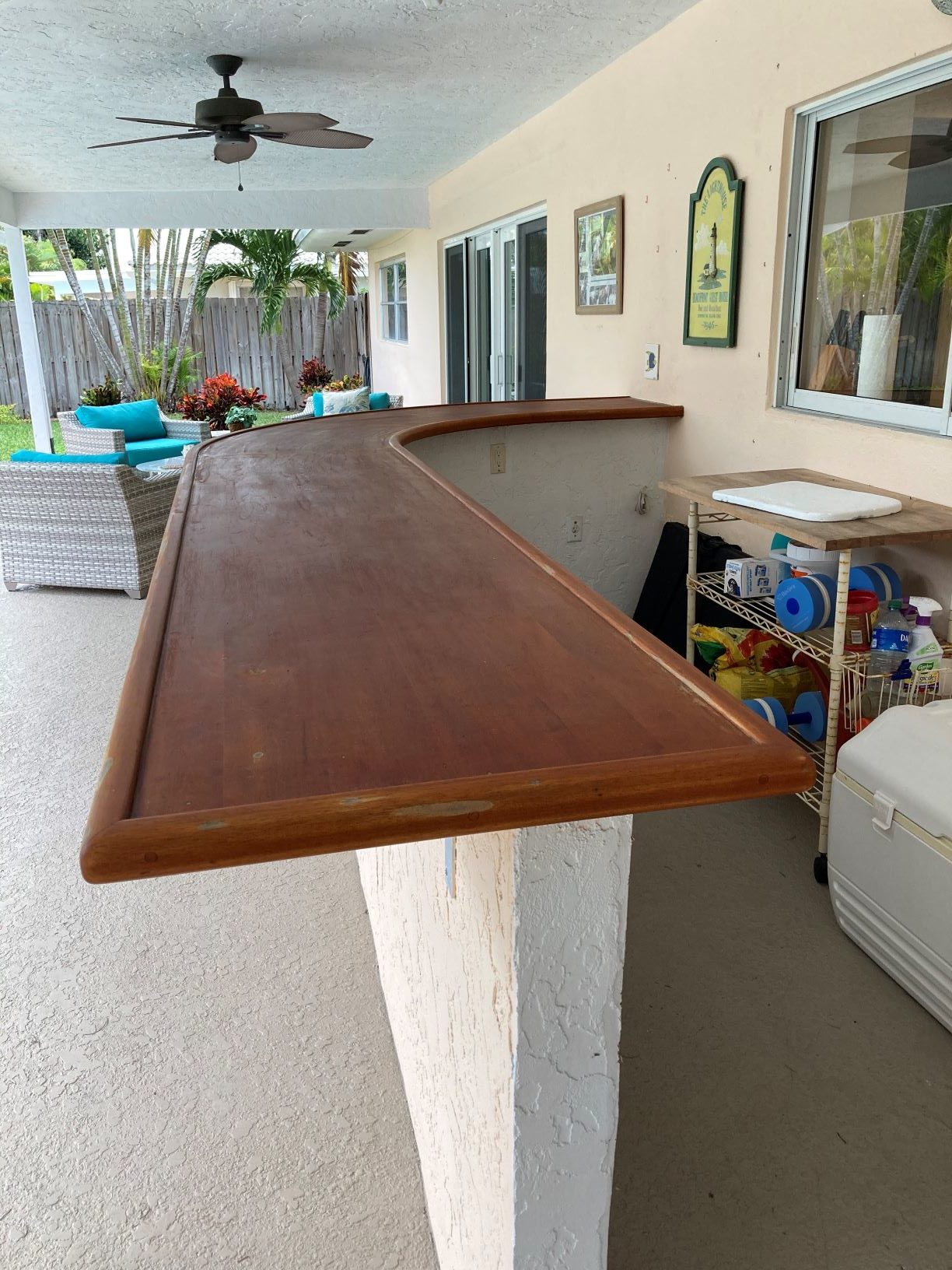 As you can see this veneer bar is a little beat up and needs a little TLC.
The plan for this outside space is to give it a coastal vibe. The color choices were inspired by the furniture in the background.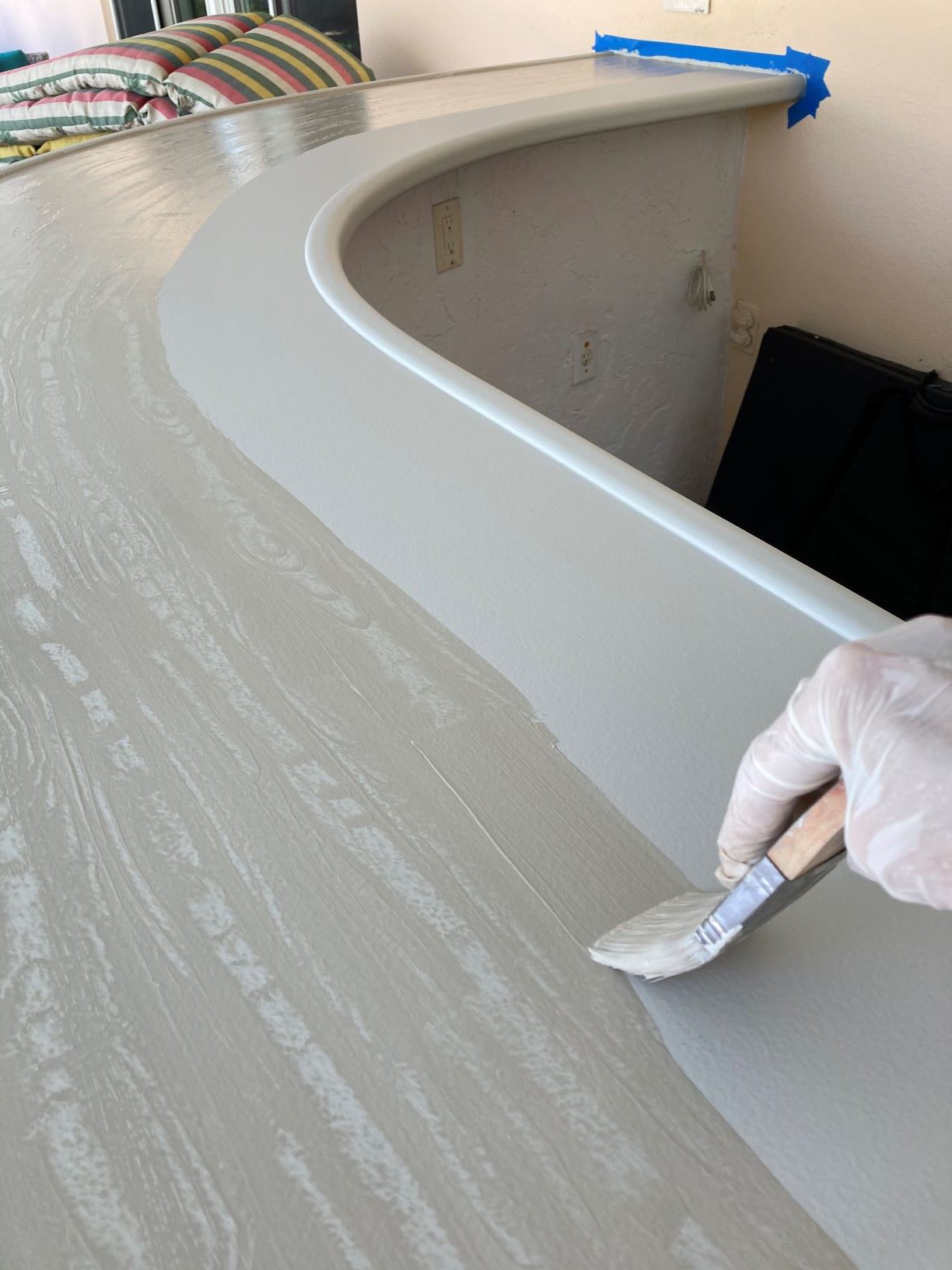 The first step in the process I painted the base with a tinted (stix) primer with Benjamin Moore Revere Pewter. Ask your local paint store to tint it for you.
The graining coat was created with 4 parts of glaze to one Benjamin Moore Valley Forge Tan (I bumped up the paint 50%) Your glaze color should be 3-4 times darker than your base color.
Using a paintbrush apply the glaze to the width of the wood grain rocker.
Then use your rocker to create the wood grain. See the video below.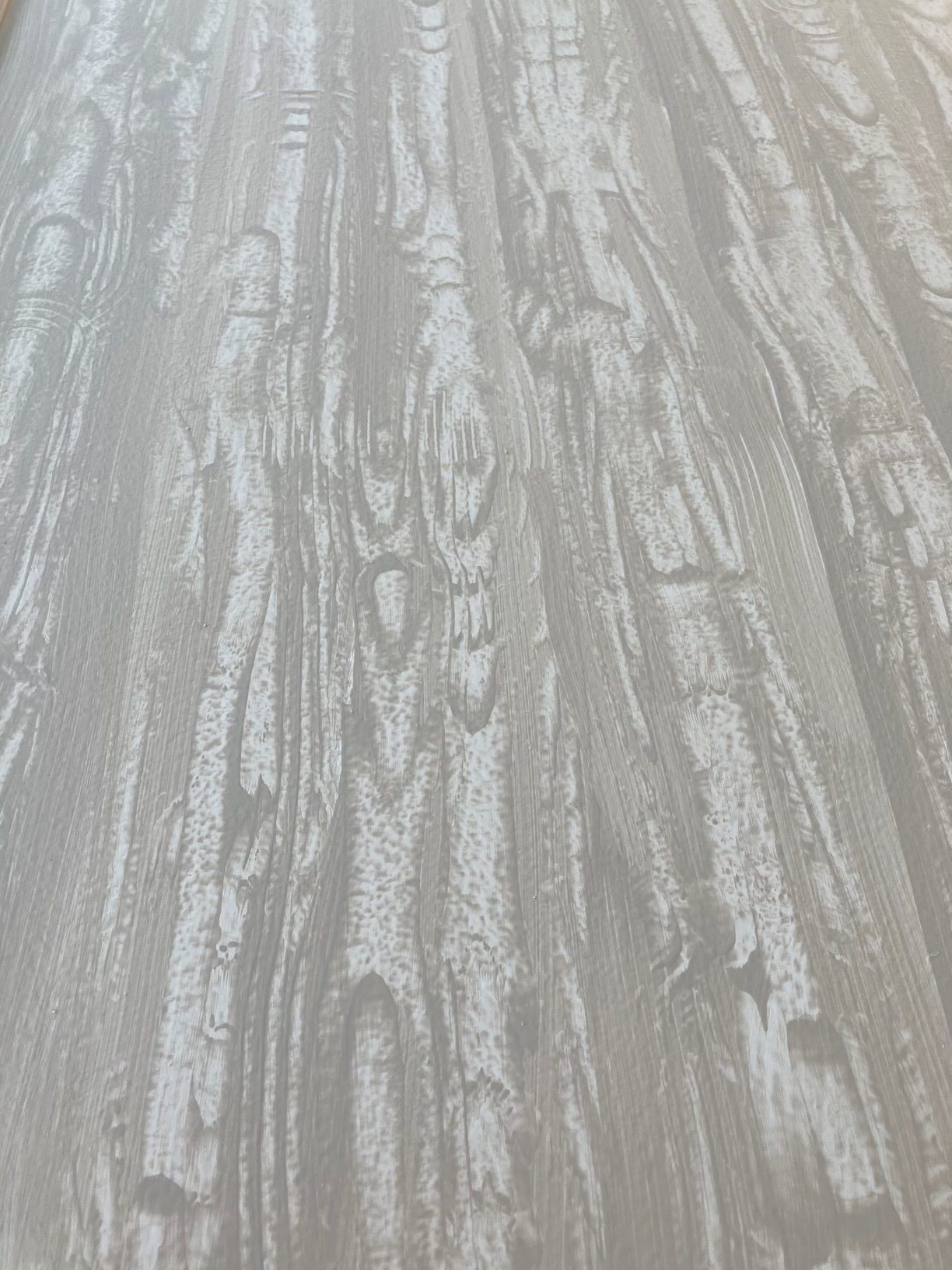 This is a close up of what it will look like.
Watch the video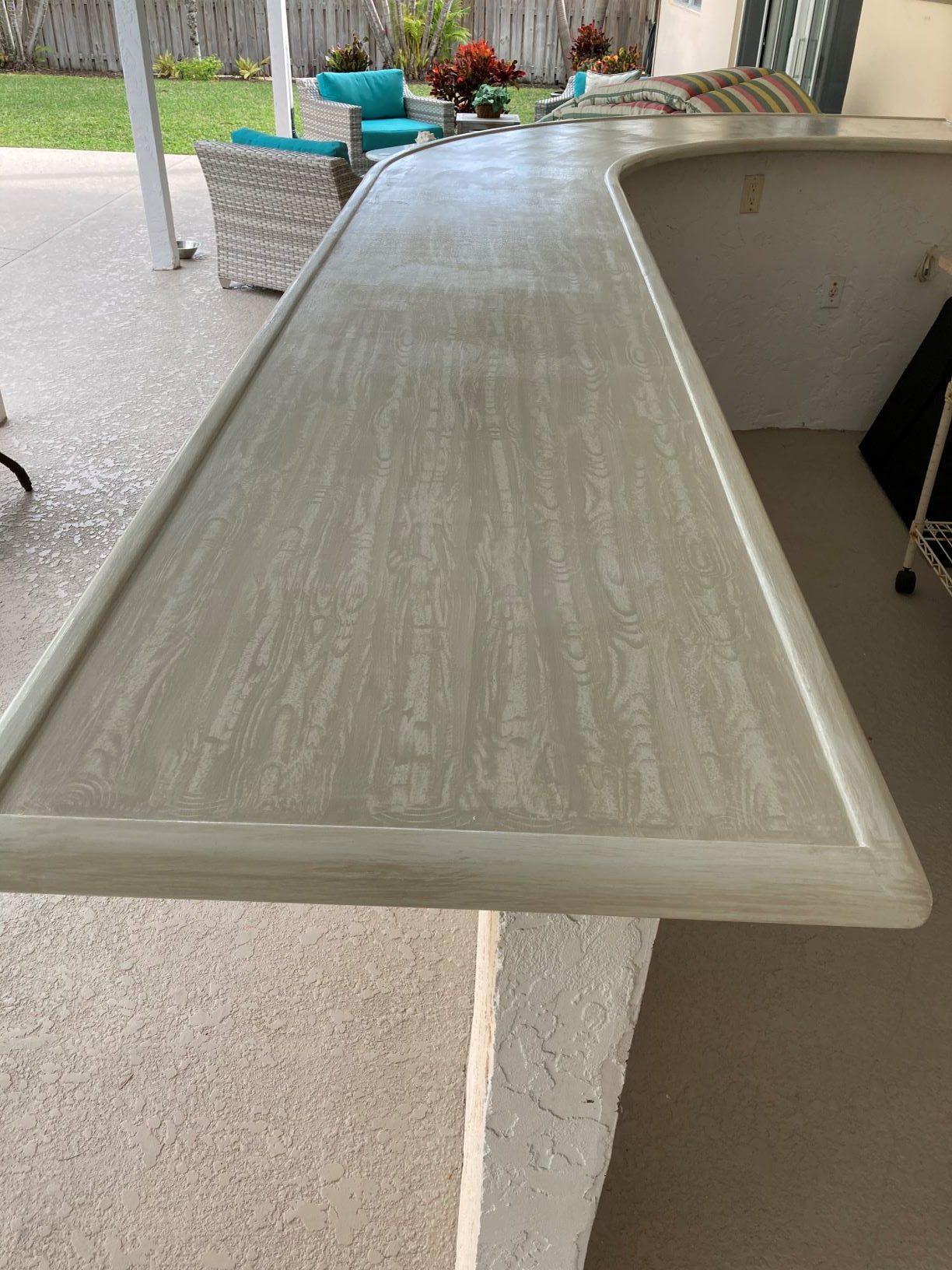 To finish the graining effect, I dry-brushed the glaze color on the trim.
The last step: apply 2 coats of clear coat to protect your finish.  I rolled it on with a sponge roller and leveled out any bubbles that may appear with a soft paintbrush.
I hope you enjoyed this wood grain finish tutorial and found some inspiration. If you want to learn how to start making money with your hobby get the details HERE.
If you want to learn more Tricks and Tips get my weekly blog HERE.
See Ya on the inside!
Blessings
Cheryl