Glaze is simply a thin, translucent film of color that's painted over a base coat. Many faux and decorative paint techniques require glaze; it's essential to create rich, dimensional paint treatments. It's basically paint without the tint added.
Glaze is added to paint to extend the drying time — which gives you more time to work with your glaze to create the look you want. (This post may contain affiliate links for products I work with and recommend, such as Faux Effects paints and glazes!)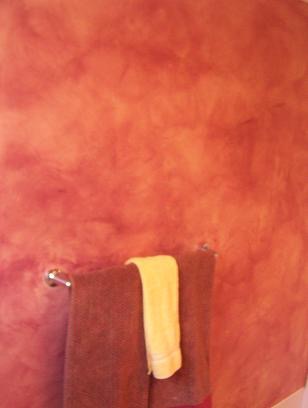 For stunning glazed walls, a glaze is mixed with paint to create a translucent finish on walls. It's the main substance that you need to create a faux finish. It's something every faux finisher uses when they do walls.
Water-based glazes and paints are the easiest to work with and to clean up.
Typically, the ratio is four parts glaze to one part paint. Use latex or acrylic paint.

The amount of glazing medium you add to the paint may affect the color. It usually doesn't affect the lighter colors, but darker colors may appear lighter.  

The more glaze you add, the more transparency you will get. The less glaze.  Sometimes when I'm doing multiple colors, I will do the first coat in darker transparency and the 2

nd

& 3

rd

coat in lighter transparency. You should always do a practice board first.

Always paint your base coat in an eggshell to semi-gloss latex paint. NEVER use flat or matte paint. A slick surface will allow you to manipulate the glaze and keep a wet edge.

You apply glaze just as you would apply paint, with a brush or roller. Always work in work in small sections: roll on the glaze, finish the technique and then move on to the next section. And if you're doing a two-person job, make sure one person is always rolling and the other is working with the glaze. That will give you the most consistent treatment.

Drying time for glaze varies; usually, you have about 10 to 20 minutes to work with the glaze before it dries completely. To increase the drying time, add a paint extender to your mixture like Flowtrol.
Looking for some easy faux finishes to try?
"How to faux finish using common household items" features 6 super easy finishes using glaze. You can get it HERE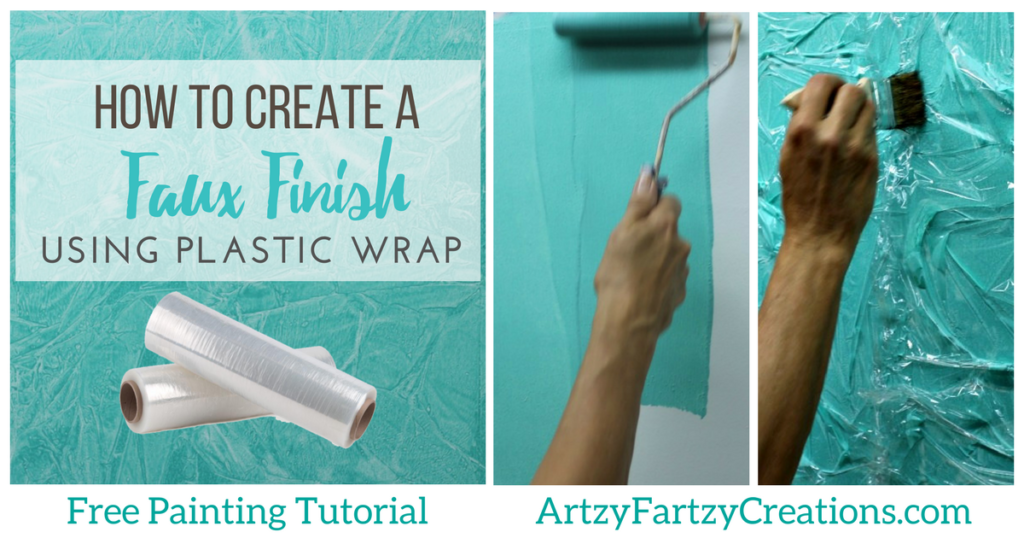 If you want to learn how to start making money with your hobby get the details HERE
If you want to learn DIY Tricks and Tips get my weekly blog HERE
HAPPY PAINTING