If you love Joanna Gaines and watch "Fixer Upper", then you probably like the Farmhouse décor she uses in all her home transformations.  I'm going to show you how easy it is to create this look on any piece of furniture you have.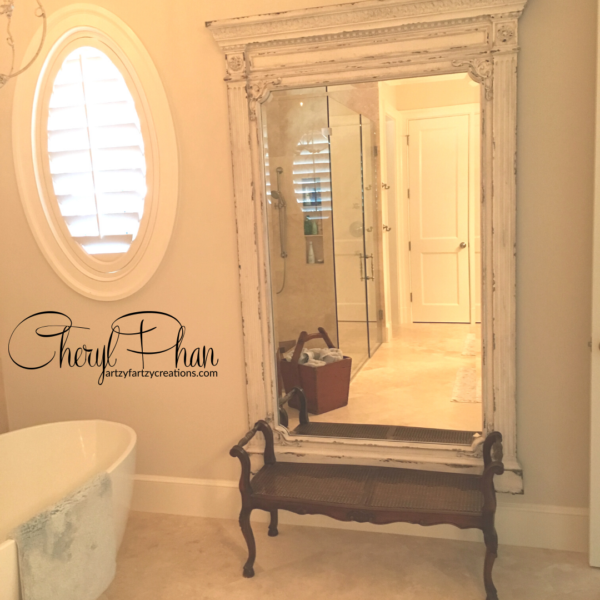 This bench fits perfectly in front of this mirror, but the color just doesn't go with the rest of the décor. No problem, I have a quick fix that is super easy.
Step #1 Apply Chalk Paint
The best thing about chalk paint is you don't need to prep when you use chalk paint. Just paint two coats of paint on the furniture piece. For this bench, I used white chalk paint.
The first coat will not give you complete coverage. But the good news is it dries really fast so you can apply the second coat with 30 minutes.
Watch the time-lapse: Paint furniture piece
BTW, if you want to learn how to make your own chalk paint, I have a video you might want to watch before you get started.
Get your free cheat sheet:
https://artzyfartzycreations.com/chalk-type-paint/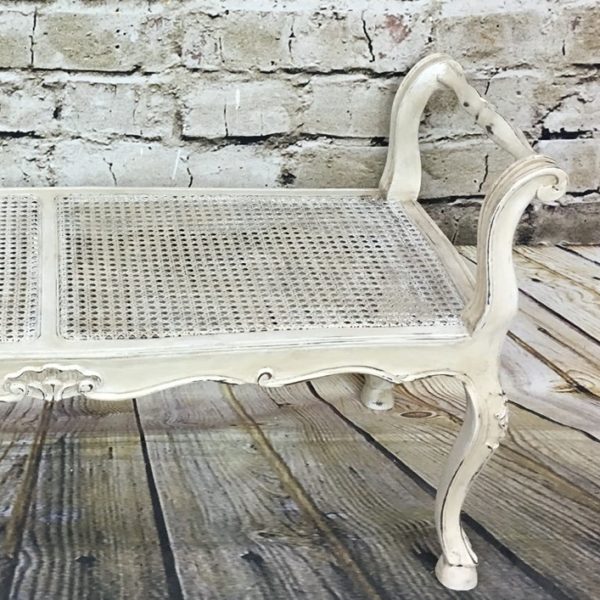 Step #2 Distressing
Lightly sand the edges and detailed areas with a piece of sandpaper.
Watch the time-lapse: Distressing
Step #3 Antiquing
Making glaze is really easy and will give your furniture piece a soft antique appeal.
All you have to do is mix 1 cup water-based glaze and 1 tsp Burnt Umber tint together. THAT'S IT!
Brush it over the chalk paint and wipe it off with a cotton cloth. (An old T-shirt works great)
Watch the time-lapse: Antiquing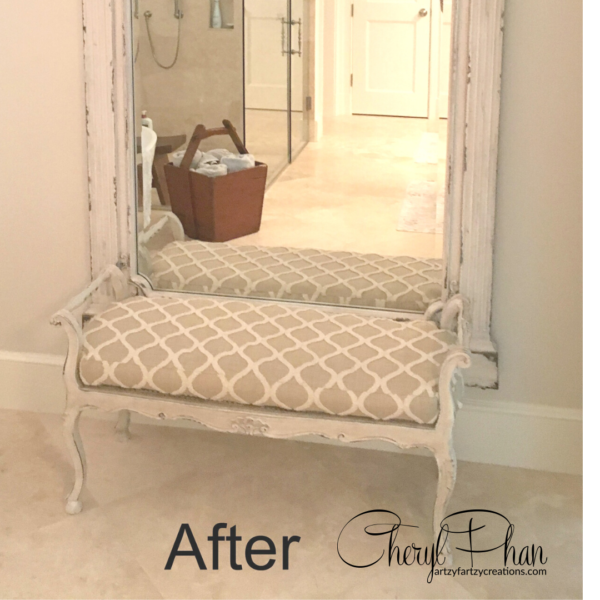 Isn't it crazy how easy it is! You can do this on any piece of furniture. If you really want that farmhouse look, try doing this technique on a picnic table and put it in your kitchen.
If you want to learn how to start making money with your hobby get the details HERE.
Hey, did you know you can follow me on Pinterest? That's where I hang out the most and where you can see all the cool DIY projects I'm working on.
See Ya on the other side.
XO
Cheryl