Have you ever dreamed about starting your own business? Taking your hobby or talent and building a business that you love? If this is something you have dreamed about now is the time to get started. With all of the free social media platforms to choose from you can start a business with little to no money. The only thing you will need is a laptop, a website and the burning desire to be your own boss. Not sure what type of business you want to start? No problem! Here are 20 business ideas that might just spark some interest.
20 Businesses you can start with little to no money
Freelance writer
Virtual assistant
Chef/Baking
Graphic designer
Web developer
Online tutor/teacher
Beauty consultant for women over 50
Teach people to speak a different language
Bookkeeper
Hairstyle tutorials
Data entry
Jewelry Maker
Online consignment store
Travel Guide
Photographer
Pet sitter/dog walker
Fitness instructor
Music teacher
Event/Wedding Planner
Furniture Painting
 Related Post: How to know what business to start when you have so many great ideas
Freelance writer
If you have a passion for writing, then you can build a great business writing for other people and businesses. You don't have to have a lot of experience, you just need to know how to write and spell. The only thing you need is a computer and a website. You could offer to write grants for Nonprofits, articles, blogs, newsletters, and contracts. The possibilities are endless.
Virtual assistant
With all the online businesses starting up this is a very lucrative business. Business owners are always looking for VA's to help them with tasks such as, scheduling blogs, creating Pinterest pins, responding to emails, posting on social media, and general tasks that they need help with and just don't have time to do.
There are tons of courses that will teach you how to tap into this growing niche. Facebook is a great place to find businesses that are looking for VA's
Chef/Baking
Food is one of the top pins that people search for on Pinterest. There are so many opportunities here. Teaching people how to cook healthy meals, cooking organic meals, teach people how to cook live on Facebook, write an eBook on how to decorate cakes, how to make garnishes to decorate your favorite dishes. The opportunities are practically endless. If you're a chef you could offer private dinners for special occasions.  Do you see where I'm going with this?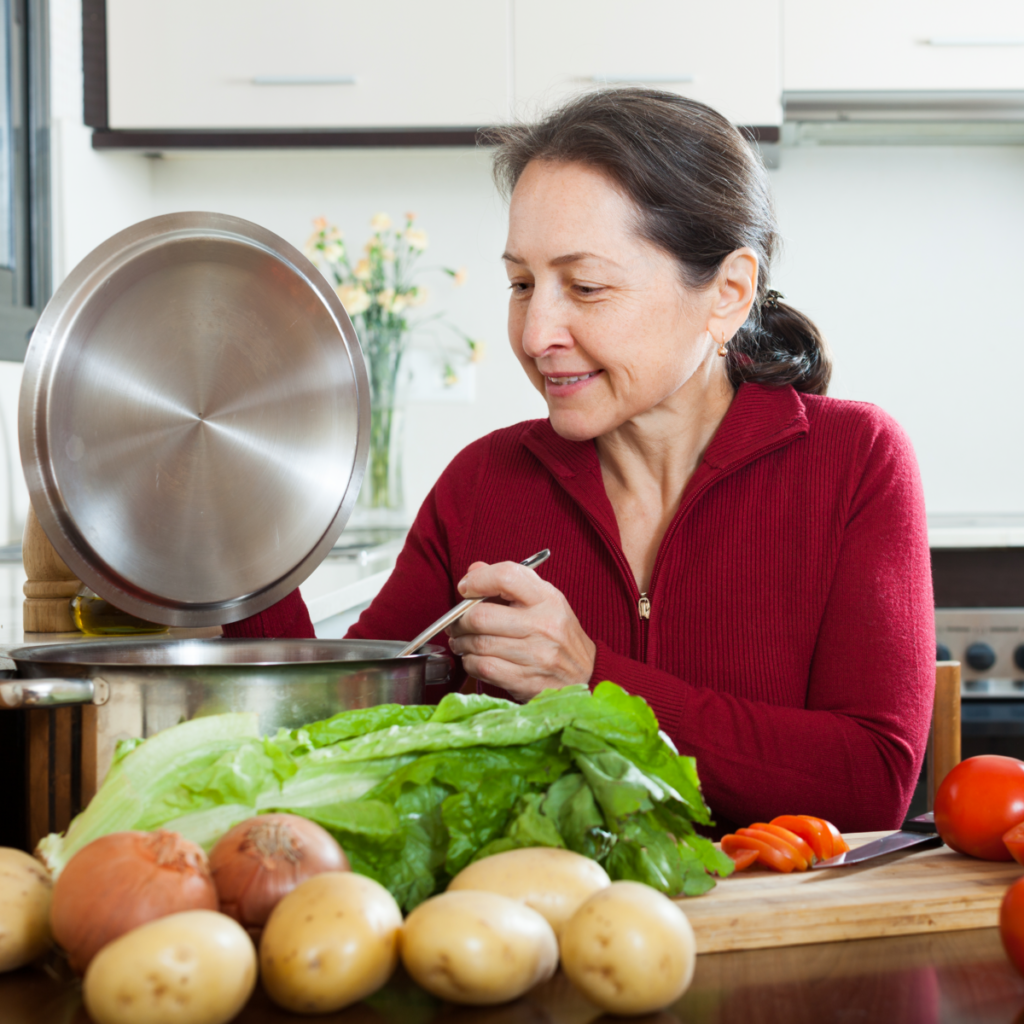 Graphic designer
If you're a creative person and love to play around with editing, designing and graphics this could be right up your ally.
Businesses are always looking for talented people to create their logos, book covers, flyers, business cards, banner Ads and so much more. The world is your oyster! You will never run out of clients.
Web developer
This is a great niche for those of you that love to build websites. Pretty much everyone has a website for their business. You could even narrow your expertise to a specific type of business, like, real-estate, small businesses, e-commerce, or anyone that needs your service. Make a list of potential customers and find your niche.
Online Tutor / Teacher
Teaching is a pretty broad category and can cover hundreds of possibilities.
The first thing you need to do is deciding what niche to choose.
Here are just a few ideas to start with
Teaching children how to read
Helping students with math
Teaching people how to play a musical instrument
Help student with their SAT's
Think about what you're good at and what other people may need
7. Beauty Consultant
Women are always interested in new products to make them look younger and refreshed.
This would be a great side business teaching woman how to use makeup, products that will get rid of wrinkles, fine lines, blemishes etc. Narrow your niche to the audience you want to serve. Women 50+ would be a great avatar.
You could also sell your products on your website and become an affiliate for the products you use.
8. Teach people to speak other languages
If your bi-lingual this would be a great opportunity to start an online business teaching people a second language. If you are fluent in a second language having an online membership group could be very lucrative.
9. Bookkeeper
Many home-based businesses need this service. If you are detailed oriented and love to organize this could be the perfect business for you. Most business owners don't like this part of the business responsibility and are more than willing to hire it out.
10. Hairstylist
Are you a hairdresser? Here's a business that could be a lot of fun and make a great business. Some of the things you could teach would be how to do up-dos for weddings and proms, die hair in different colors, cut hair, how to style long hair or short hair, what products to use for different types of hair. Sell the products you use on your website or become an affiliate for the products you use.
11. Data entry
The only thing you need to learn is how to input the client's information into their program.
This is the perfect business if you want to work remotely from home.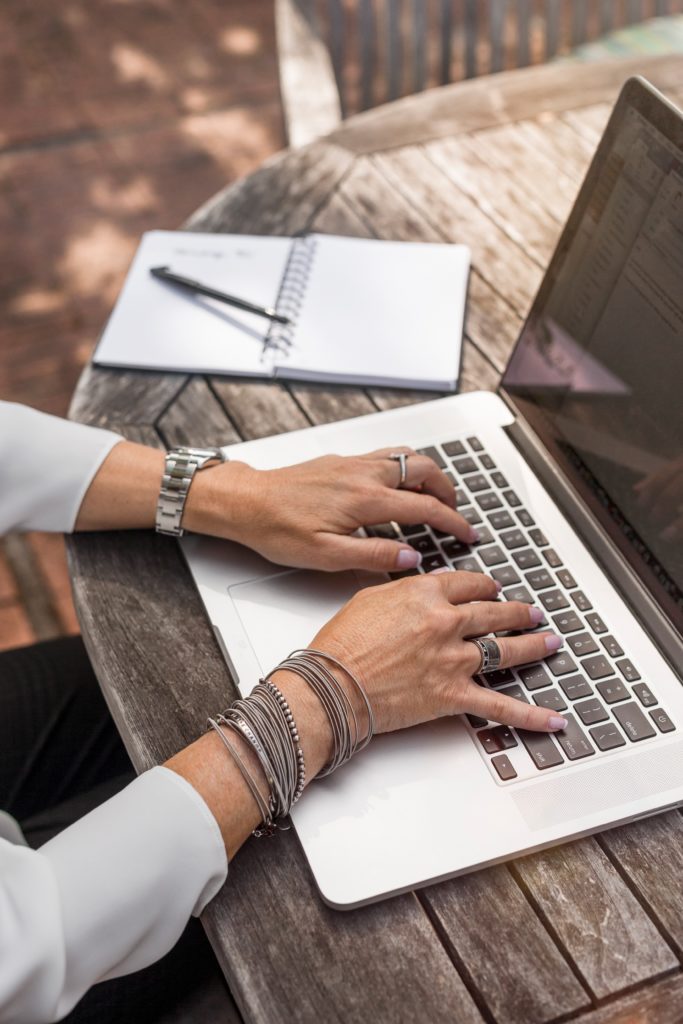 12. Make Jewelry/Crafts
Do you love crafting and making pretty things? If so, you might be sitting on a goldmine. Thousand of women have jumped on the bandwagon and sell their beautiful jewelry and crafts online. If you don't have a website, you can open an Etsy account and use their platform to promote your goods.
Take some time and explore Etsy or Marketplace on Facebook to see how you can get started.
13. Online consignment store
Consignment stores have been the go-to for women looking for stylish clothing, shoes, jewelry, and designer items. Facebook lives have become extremely popular for thrift stores and consignment shops.
There are also websites like Mercari and Poshmark where you can create a virtual space to sell your items.
No need to have the headaches of a brick and mortar.
14. Travel Guide
If you live in a place where people come to vacation or if you live in a historical community, this might just be the perfect business for you to start. How many times have you gone on vacation but when you got there you didn't know where to go or what to see? What if your specialty was to take people to the historical landmarks, the restaurants that only the locals know about or best kept secret hideaways?
15. Photographer
There are so many ways to capitalize on this niche you could specialize in event, wedding photography, pregnancy, product photography, newborn babies, drone photography, real estate photography, food for restaurants, model homes, and more.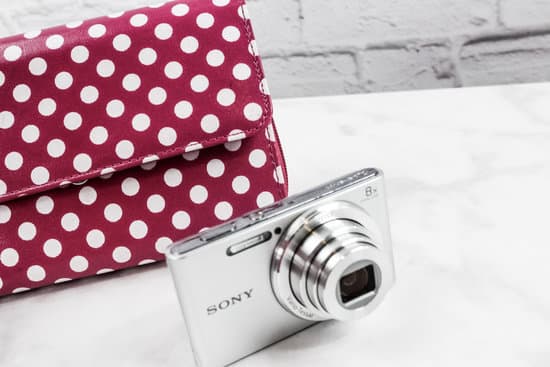 16. Pet sitter/dog walker/pet groomers
If you're a pet lover this is the ideal job for you.  Imagine spending your day walking and playing with pets while their owners are away. There is no upfront cost involved so it's a 100% profit for you.
You could even offer pet grooming if that's something you want to learn how to do.
17. Fitness instructor
If you like to work out and fitness is your jam, there are many possibilities in this arena.
You could start an online membership offering live work out sessions, schedule private training in the gym or event create boot camp events.
You could even expand your service with healthy meal suggestions and diet programs. Write an eBook and start a blog post.
18. Music teacher
Do you know how to play the guitar, piano, drums, flute, etc? Here's your chance to teach others your skills. This would make a great membership course.
19. Event/wedding planner
If you love parties, coordinating events, hiring talent and setting up caterers you found your calling.
The only downside would be that most of the time you will be working weekends and holidays. Most events such s birthday parties, weddings, conventions and baby showers are scheduled on the weekend. If that doesn't bother you then you could have a great business.
Promoting yourself on Social media is key. Facebook and Pinterest would be two of your best platforms to start with.
20. Furniture Painting
Do you love painting, DIYing and repurposing used furniture? There are so many ways to make money painting furniture. Some of the ways I make money in my decorative painting business is, selling DIY videos on my website, painting for clients, selling to local stores, blogging and sell the products I use on my website.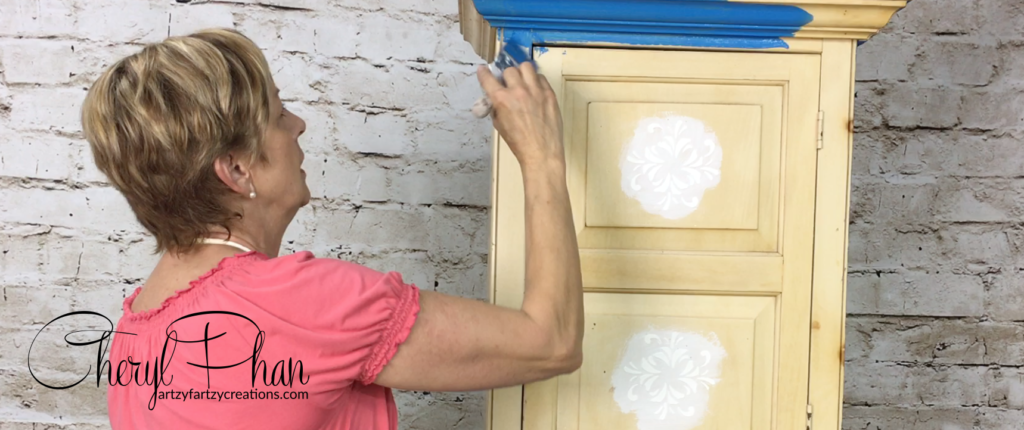 A Few Tips to Get Started
Make sure you are passionate about what you do.
Treat your business like a business NOT a hobby. Remember if you treat it like a business you will get paid like a business. If you treat it like a hobby you get paid like a hobby.
Work at it every day. Spend at least 1-2 hours every day doing something that will grow your business.
Pick two social media platforms to get started. Pick the two that you enjoy being on and where your potential customers hang out. Facebook is a must.
Set designated work hours. If you're just trying to fit it in, your business will never grow.
Create a workspace where you can have silence so you can concentrate and get things done.
Stay focused and work on the most important tasks first.
Don't overwork yourself, take time off and enjoy your friends and family.
Need more ideas? Get my 50 online businesses ideas for the 50+ woman
Do you need a little help getting started? Join my membership group Empowering Women. This is where you will receive group coaching in a community with like-minded women.
I hope this was helpful, and that you found something on this list that made your wheels turn and inspired you.
I look forward to seeing you in the group!
Blessings
Cheryl