When you grow out of your little girl room and it's time for a big girl room, what do you do?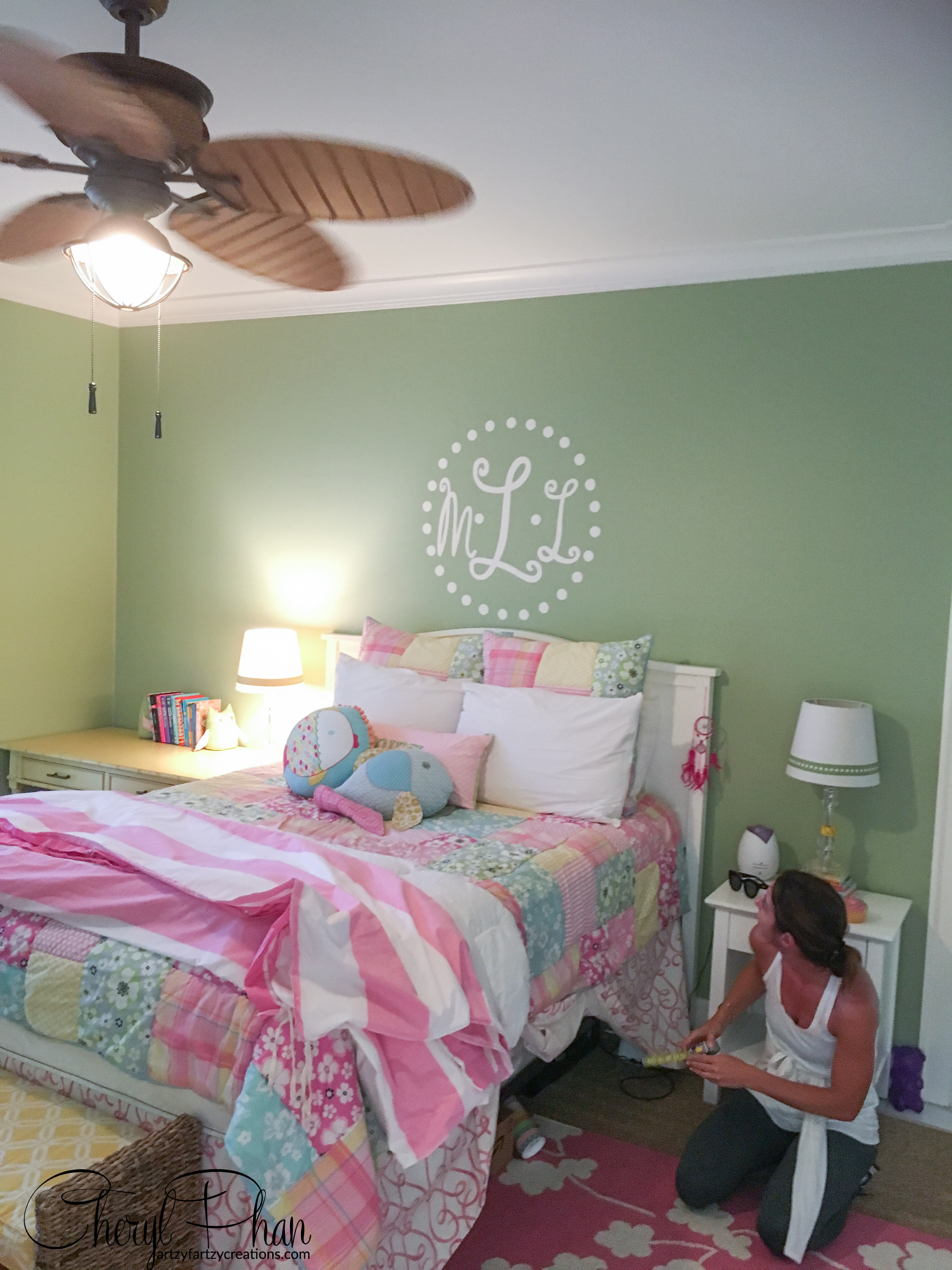 You step it up a notch and do something totally fun and funky, like paint black and white stripes on the ceiling.
And I've got 2 simple tricks for a perfect striped ceiling!