Is the exterior of your home looking a bit dated with its old Chicago brick? Let's limewash Chicago bricks!
It's amazing what a difference a simple update can make, and revitalizing your brickwork with lime wash Chicago brick is one of the easiest and most effective ways to transform your home and boost its curb appeal. I'm going to show you how easy it is to give your home a fresh new look that will be the envy of the neighborhood.
This cost-effective update is a wise investment that not only beautifies your home but also adds value to your property."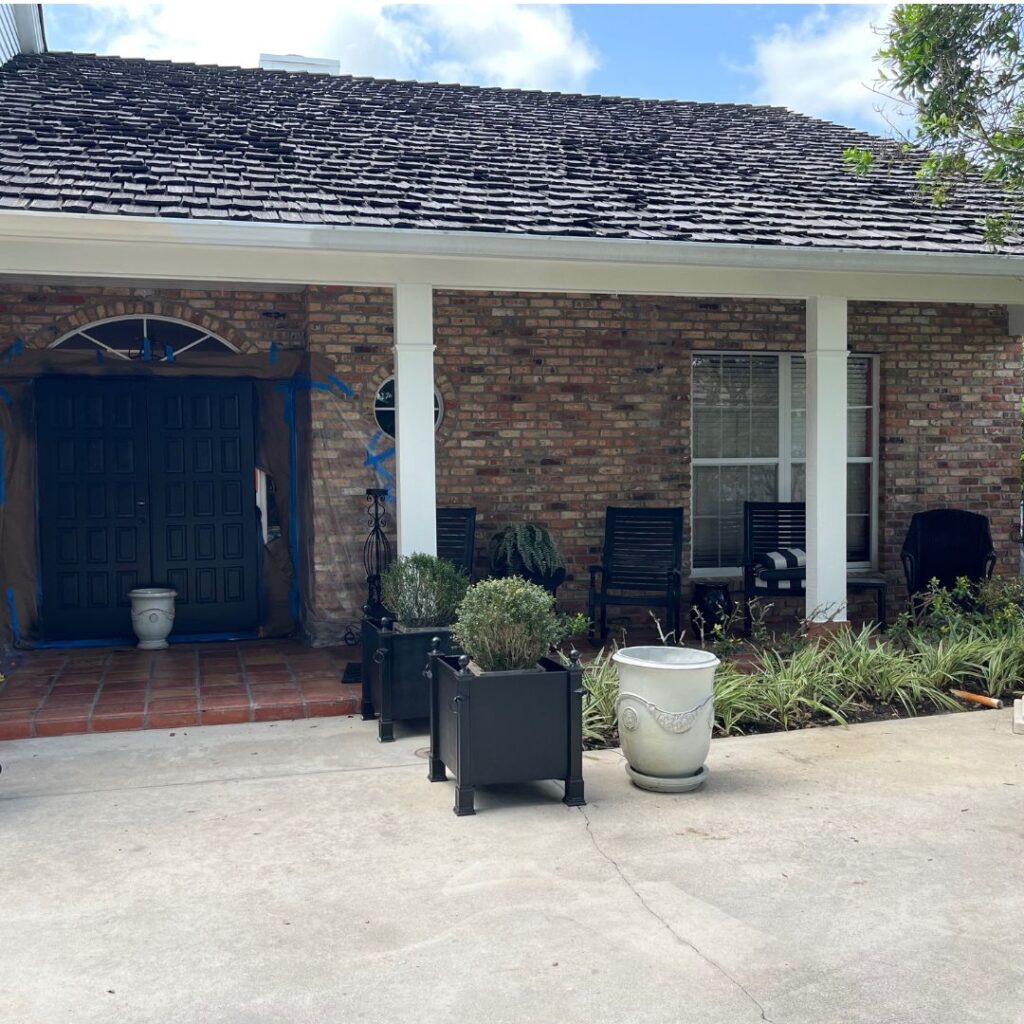 Limewash Chicago Brick and Stone: A Timeless Solution
Limewash has been used for centuries to protect and beautify brick and stone surfaces, and it gives your home a classic, timeless look that is also incredibly durable and low maintenance. In this guide, I will walk you through an easy one-step process to update your brick home and make a wonderful art for your lime wash Chicago brick!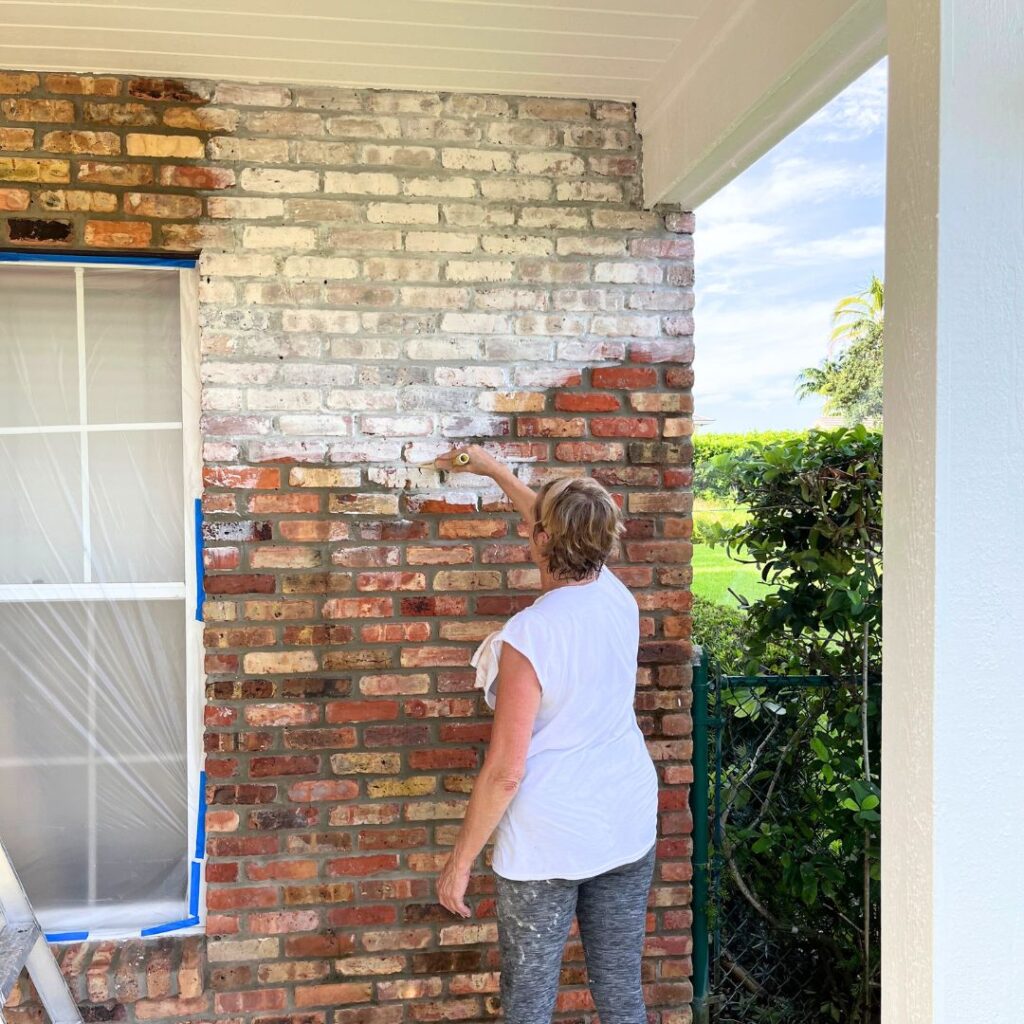 Preparing for Limewash Chicago Brick
Step 1: Mixing Limewash for Chicago Brick
There are many ways to your lime wash Chicago brick.  Some people like to use watered-down paint because it's a little less expensive than using authentic Limewash. But the problem with using paint is, if you put it on too heavy it's impossible to remove it once it's dried.
When you use REAL Limewash it's much easier to tone it down by taking a garden hose and spraying it or a sanding block if you want more brick exposed. The mixing process is very simple. Just add 50% water to the Limewash and mix it with a paint mixer that you attach to a drill.
Tip: Make sure you tape plastic to your windows, doors, and floors to prevent paint from dripping on them. Because it's watered down, I can be a little messy.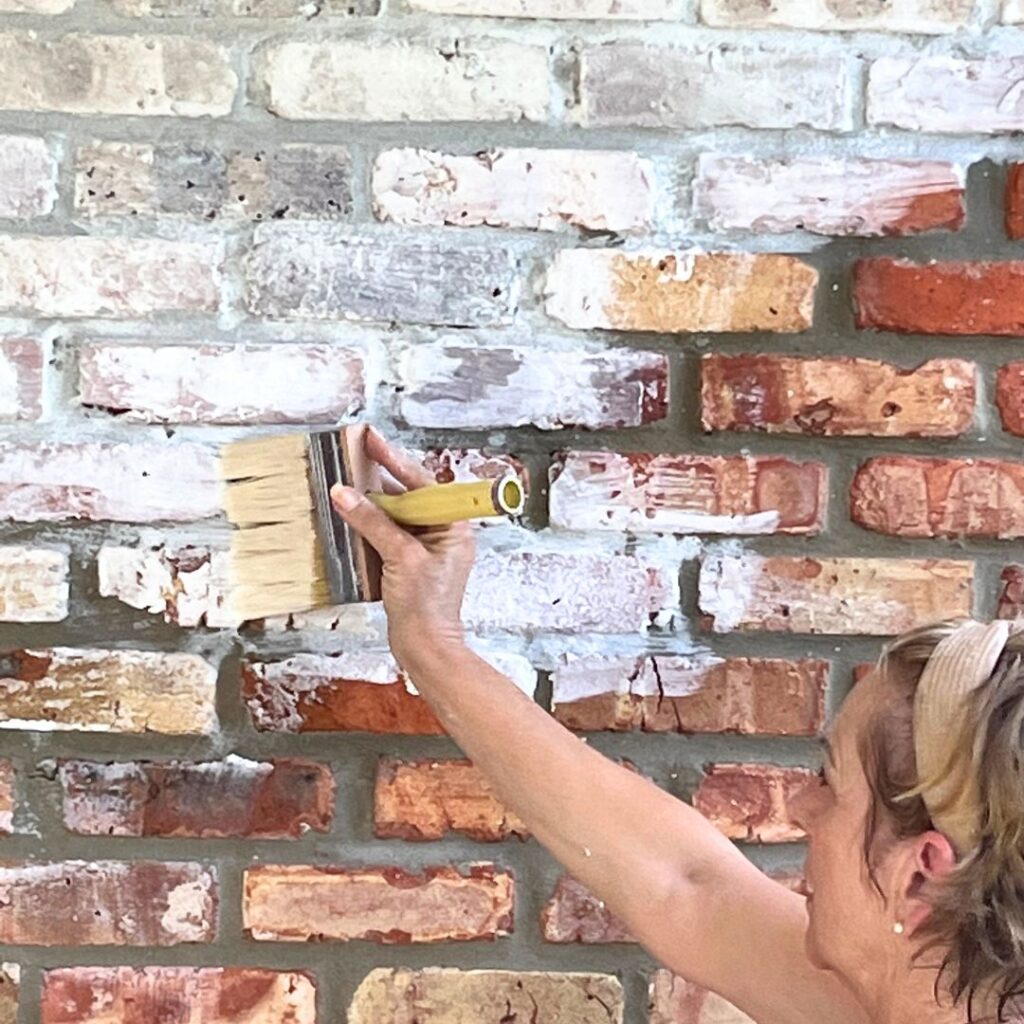 Applying Limewash on Chicago Brick
You are also going to need a masonry brush. I start out by painting the grout lines and the brush over the brick. Depending on how much coverage you want will depend on how much you add. I like to start off with less because I can always add more. Just paint it on in back-and-forth motion until you're done with the project.
If you find areas that need more coverage just add more limewash. It's really that simple.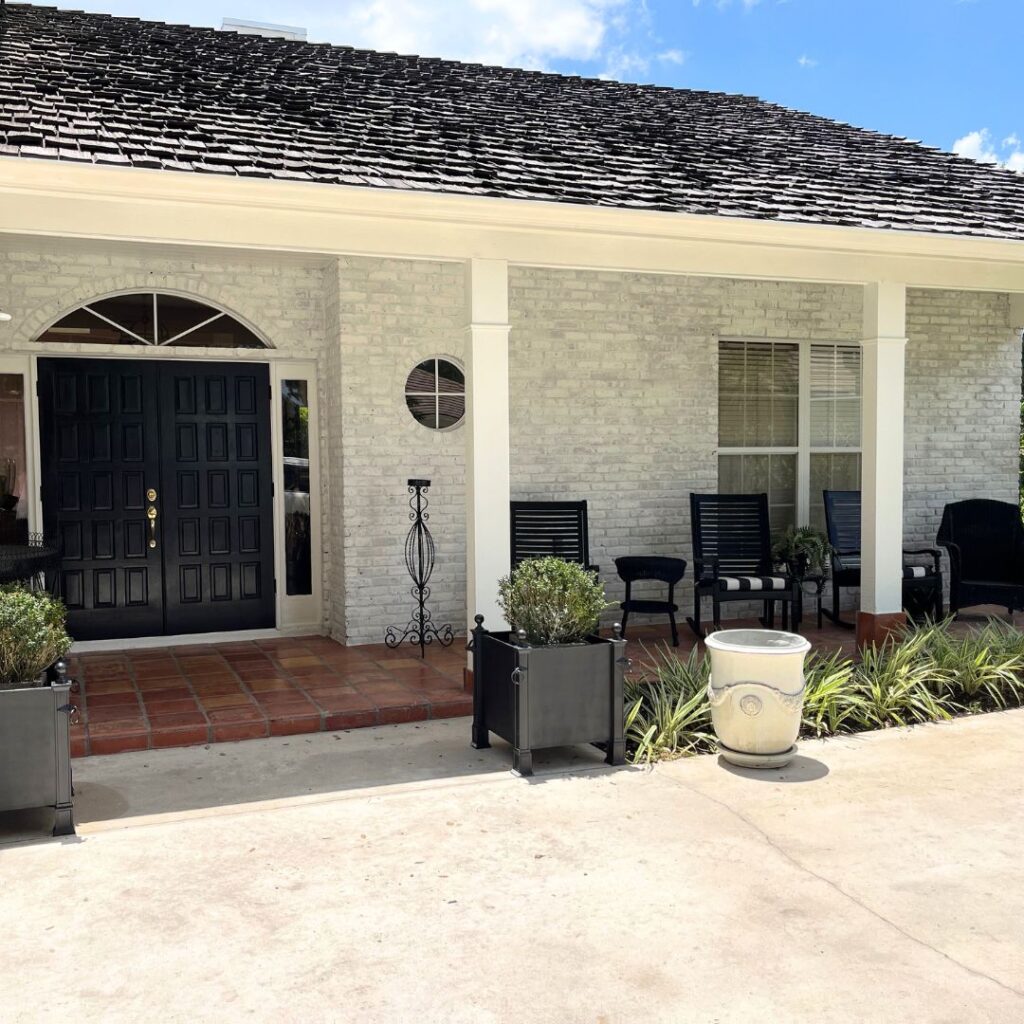 Before and After: The Impact of Limewash Chicago Brick
Take a moment to admire the transformation. The before and after images are a testament to the remarkable impact of lime wash. The once dull and outdated brick has been completely revitalized, instantly enhancing the home's curb appeal and giving it a fresh, updated look.
The newly lime-washed surface not only brightens up the property but also adds a layer of protection to the brickwork. It's a simple change that brings about a dramatic effect, making your home stand out with a timeless, elegant finish.
Hope you found this blog helpful and informative.
P.S. Have you ever thought about turning your hobby into a business?  Join Empowering Women.
P.S.S. Get my blog jam-packed with home decorating and DIY tips.
Here's your supply list:
XOXO
Cheryl