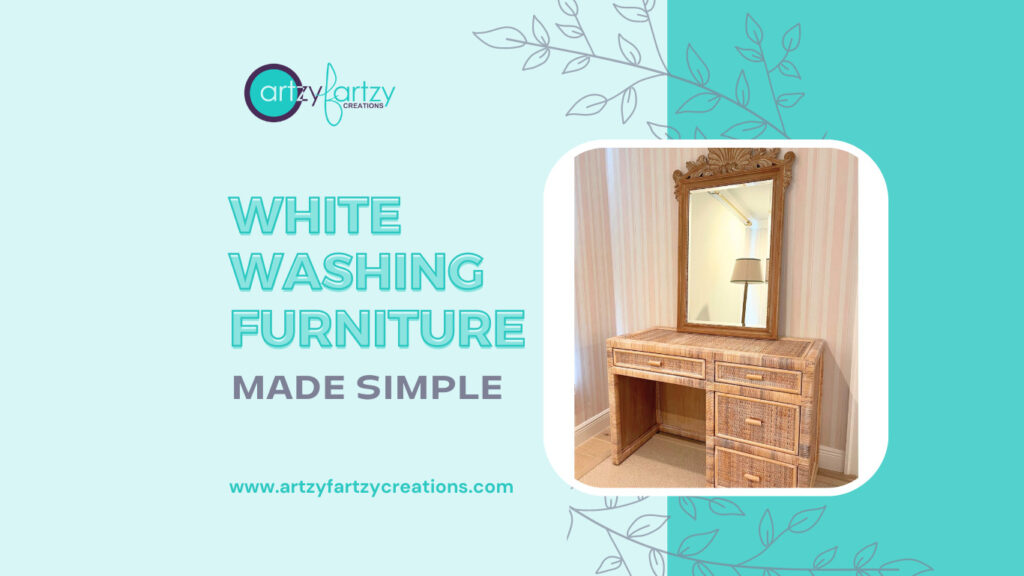 Want to learn a simple 2-step process for whitewashing furniture?
Whitewashing furniture is a simple, cost-effective way to rejuvenate your old or boring pieces into stunning, trendy décor. The whitewash technique gives furniture a vintage, shabby-chic aesthetic that seamlessly blends with various design styles, from rustic to coastal. Furthermore, it's an ideal DIY project for anyone wanting to spruce up their space without purchasing new pieces. This blog post outlines an easy-to-follow, two-step process to whitewash your furniture using just paint and water.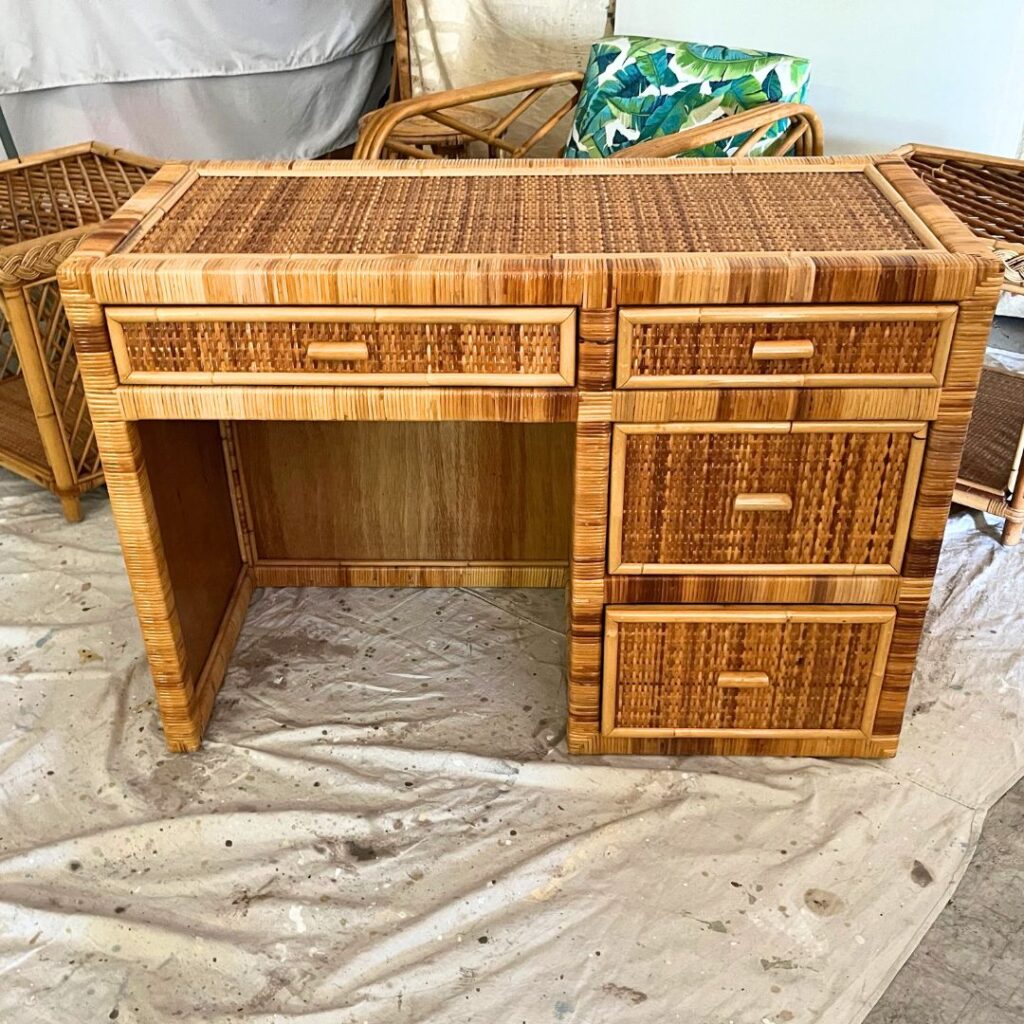 My client loved this desk but it was a little too yellow for her taste, so she asked me
To tone it tone a bit. So, we decided to add a whitewash.  Nothing crazy, just enough to take some of the yellow out.
Get ready to witness your furniture's magnificent rejuvenation unfold before your eyes – a truly graceful rebirth eagerly awaits!
Step 1: Preparation of Furniture
Preparation is crucial in any painting project, and whitewashing is no different. The first step to achieving a beautifully whitewashed piece is ensuring your furniture is clean and ready to accept the paint.
1. Clean
Use a damp cloth to remove any dust, dirt, or grime from the furniture. If it is significantly dirty, you might want to use a mild detergent or soap. Ensure that the furniture is dry before you move to the next step.
2. Sanding (Optional)
If your furniture has a glossy finish or paint, lightly sanding the surface can help the whitewash adhere better. Use medium-grit sandpaper (100-150 grit should do) for this purpose. However, remember to wipe away the dust afterward.
3. Protect Your Space
Apply painter's tape to any parts of the furniture you don't want to be whitewashed. Also, cover your work area with a drop cloth or newspaper to protect it from any paint drips.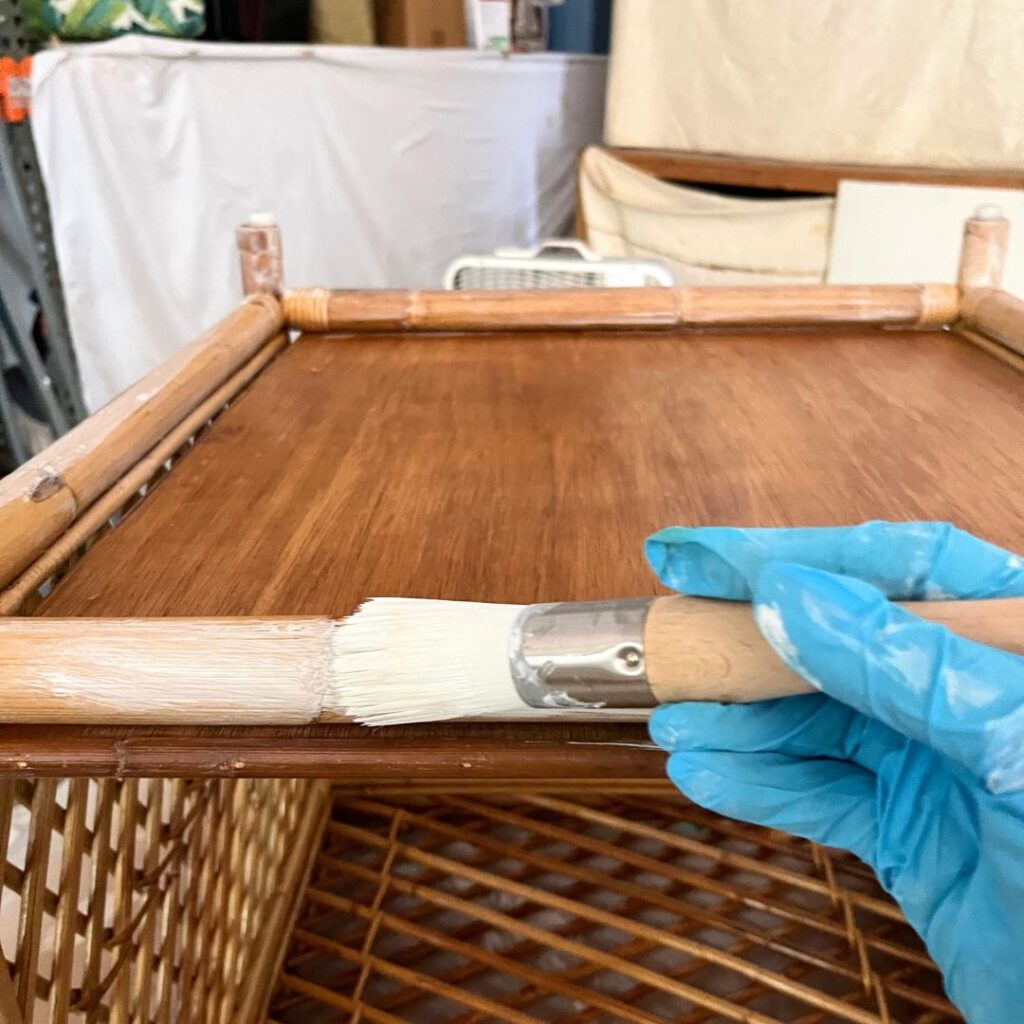 Step 2: Whitewashing the Furniture
Once your piece is ready, it's time to mix your whitewashing solution and apply it to your furniture.
1.Mix Your Whitewash Solution
Mix equal parts white latex paint (any paint will work) and water in a bucket or container. Then, stir well until the consistency is smooth. The mixture should be thin enough to spread easily but not so thin that it drips excessively.
2. Apply the Whitewash
Dip a paintbrush into your whitewash solution, allowing any excess to drip back into the container before applying it to the furniture. After that, brush the paint on in the direction of the wood grain. I like using this round brush when working on furniture.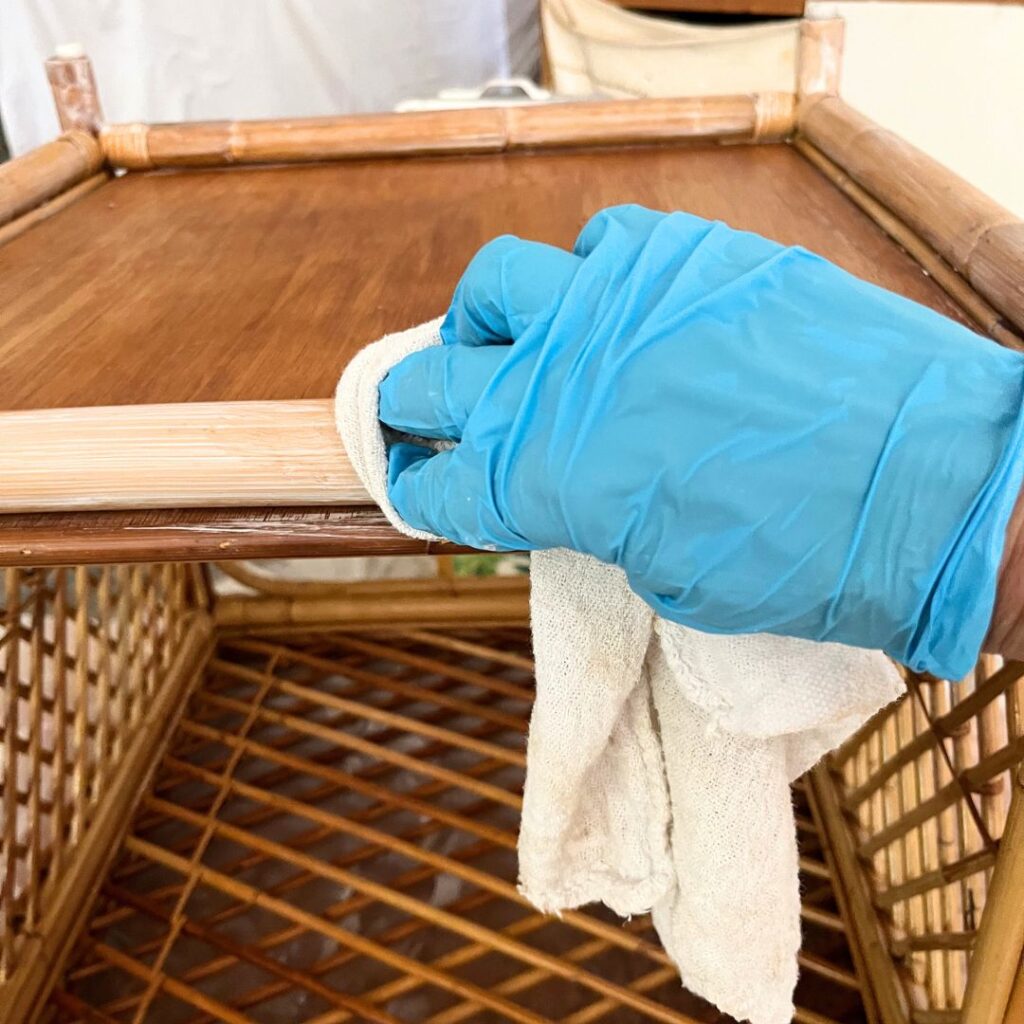 3. Wipe Off Excess Paint
After you've painted a section of your furniture, take a clean, dry cloth and wipe away some of the paint. This step helps to reveal the wood grain underneath and gives the piece a distressed, antique look. The amount of paint you wipe off can vary depending on how opaque or transparent you want the whitewash to be.
4. Let It Dry
Allow the furniture to dry completely. This can take anywhere from a few hours to a full day, depending on the humidity and temperature of your space.
5. Seal (Optional)
If the furniture will be heavily used, consider sealing it with a clear, water-based sealant to protect the whitewashed finish.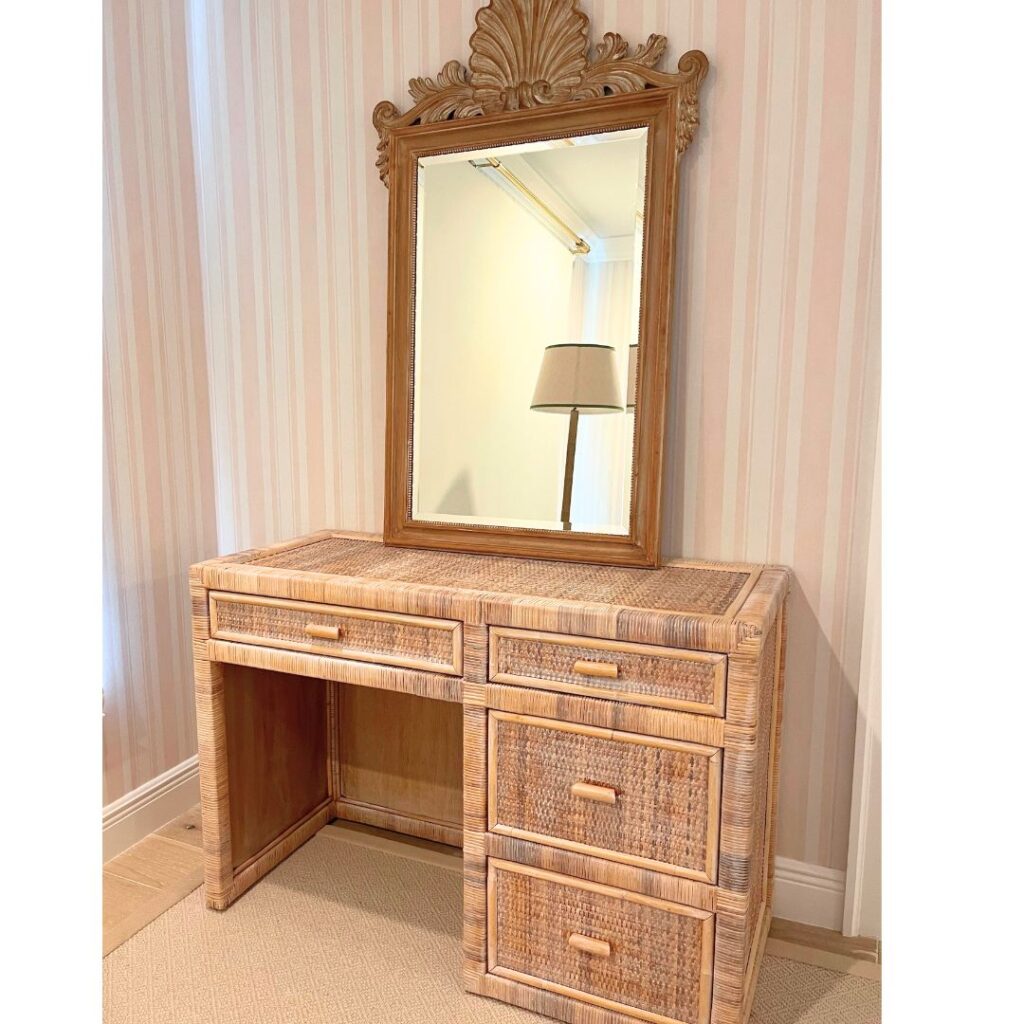 And there you have it – a simple two-step process to whitewash furniture using just paint and water. This DIY project is not just fun, but it also breathes new life into your furniture, offering a charming and rustic appeal. Remember, whitewashing is an art, not an exact science, so feel free to experiment and make the piece your own. Happy whitewashing!
P.S. Have you ever thought about turning your hobby into a business?  Get the details HERE
P.S.S. Get my blog jam-packed with home decorating and DIY tips:
Here's your supply list:
XOXO
Cheryl