How to Paint Wrought Iron – It's Super Easy
Check out this bed I painted in less than a day. You're not going to believe how easy it is to transform this entire bed in less than a day.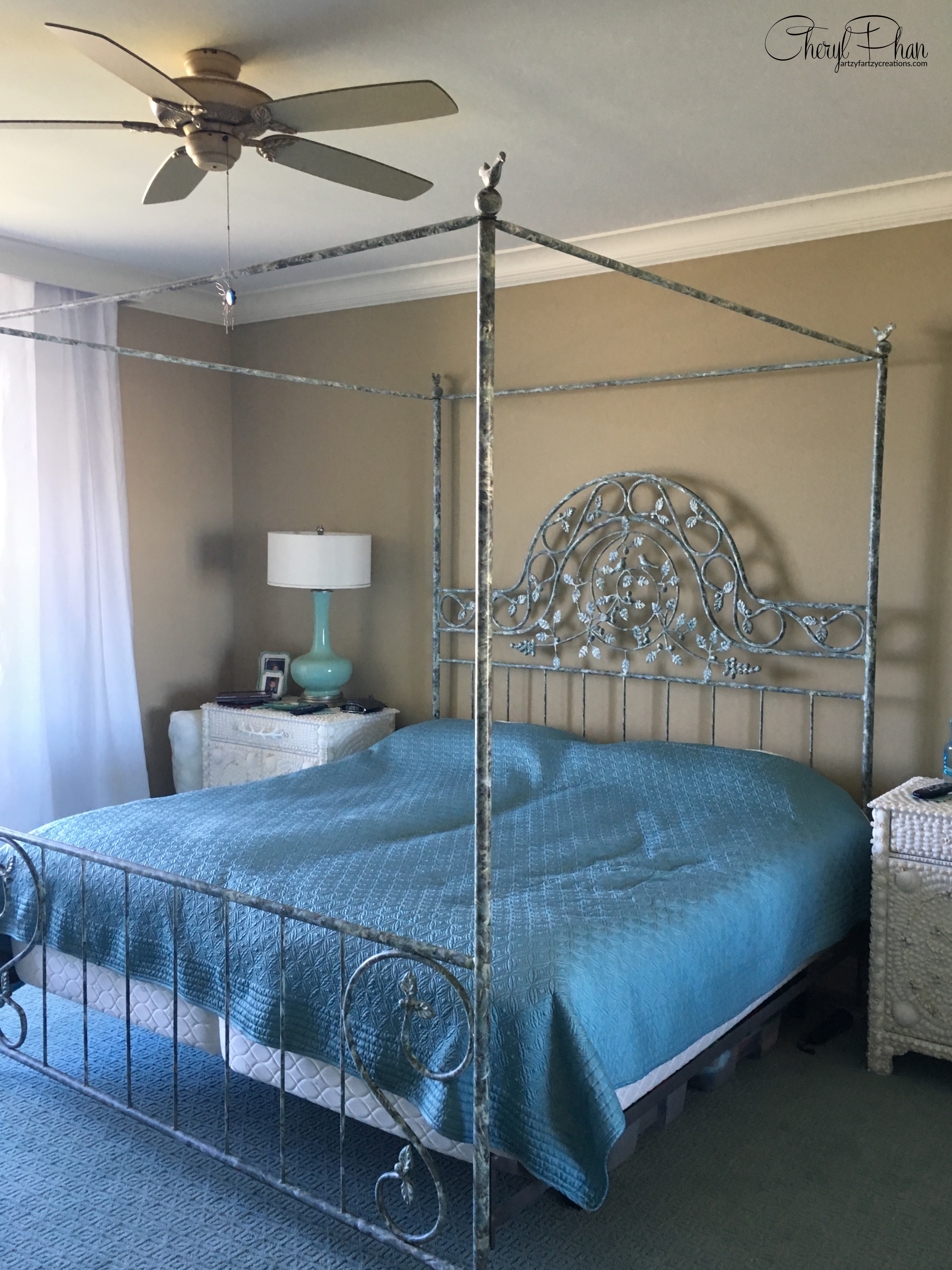 I have to confess… I used chalk paint on this bed. WHY? It's easy to use, dries fast, easy cleanup and no prep. Oh Ya! And did I mention you can use it on just about any surface, even wrought iron.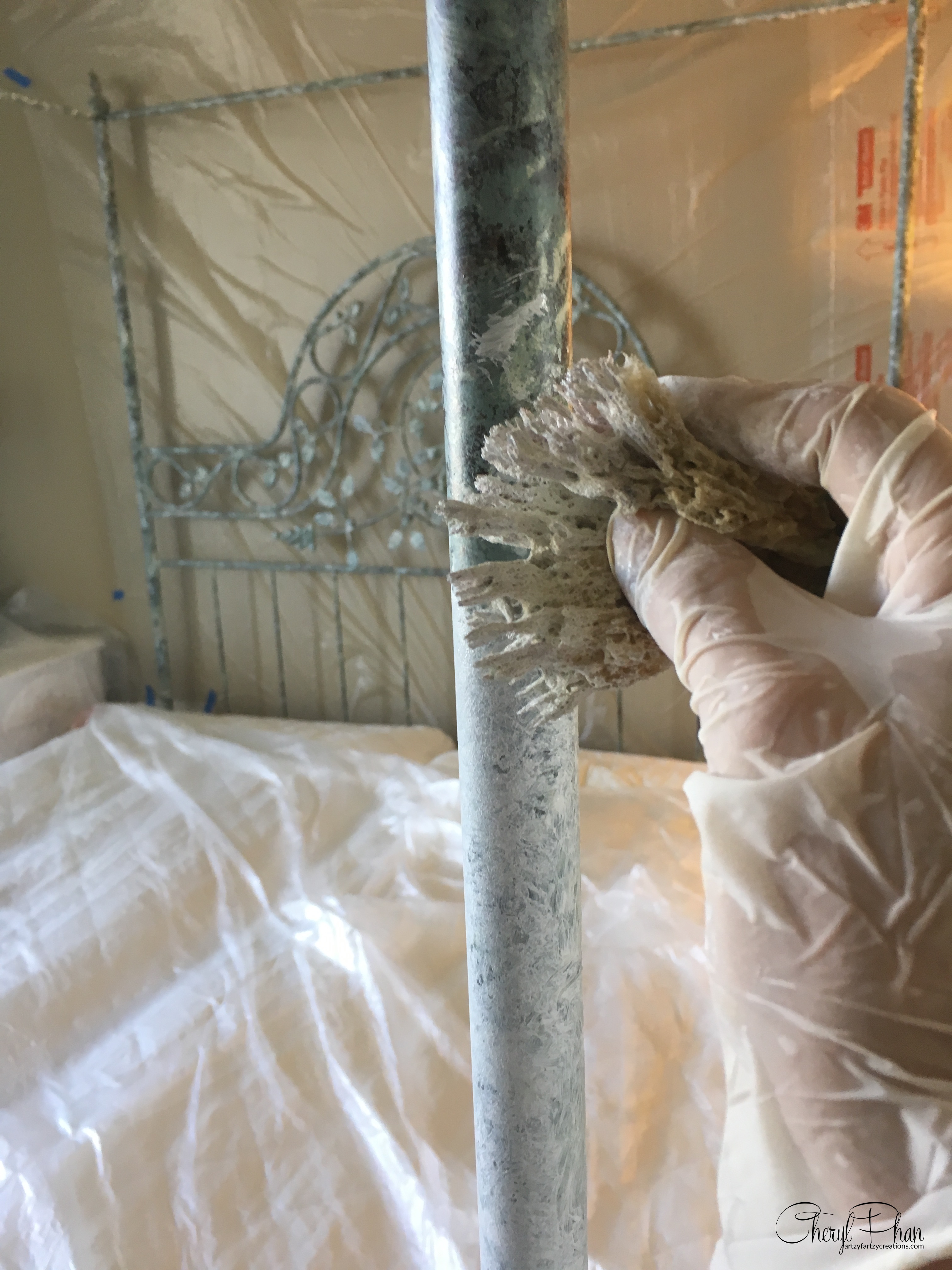 I used about ½ a quart of paint on this entire bed. It truly goes a long way. Just rip a small piece of sea sponge and dip it into the chalk paint and start dabbing it on. NO Prep required. You may have to go over it twice to get full coverage. I like to make my own chalk paint to save money. Here's how you can make your own chalk paint.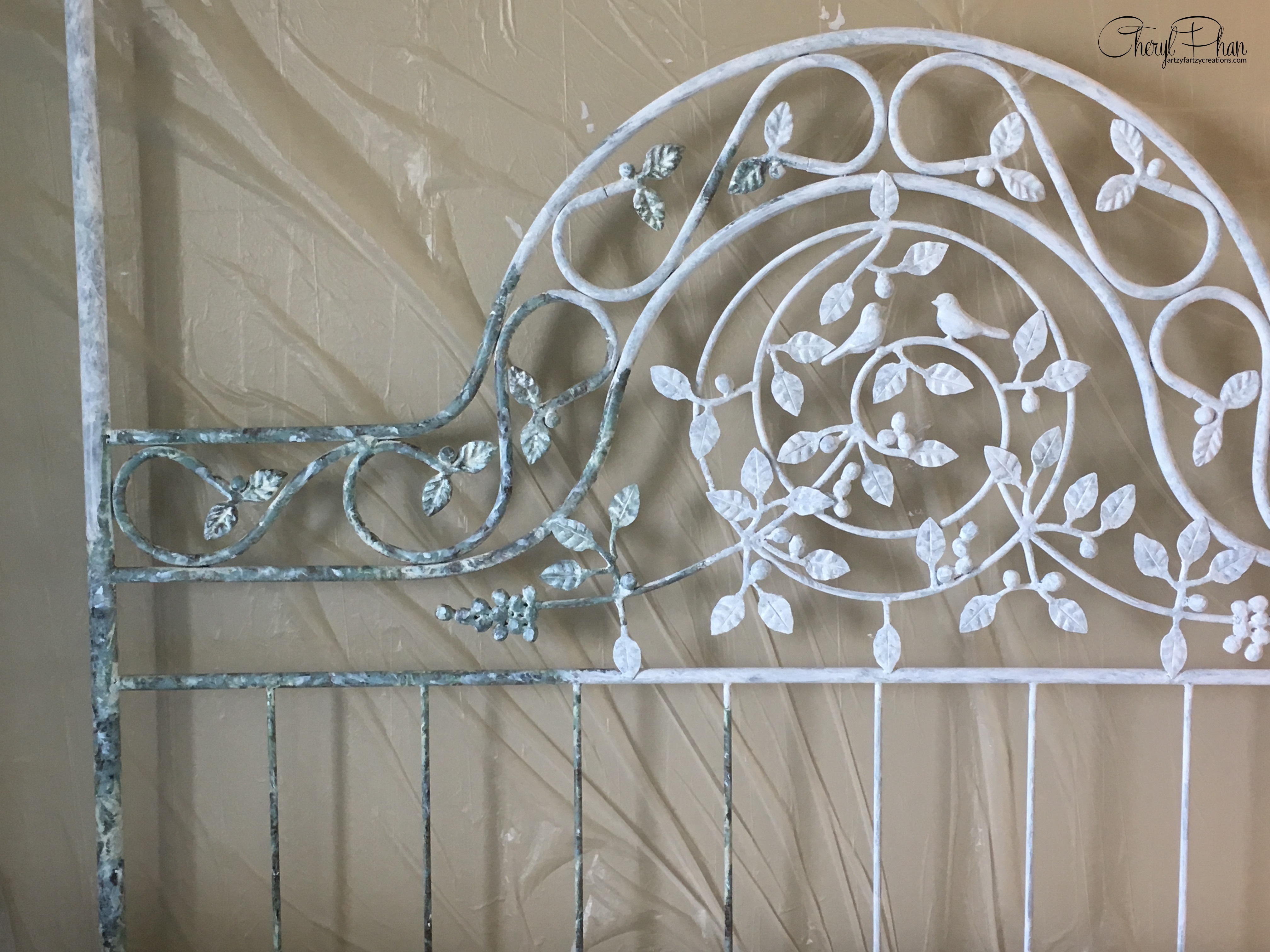 This is with one coat of paint and it already looks amazing.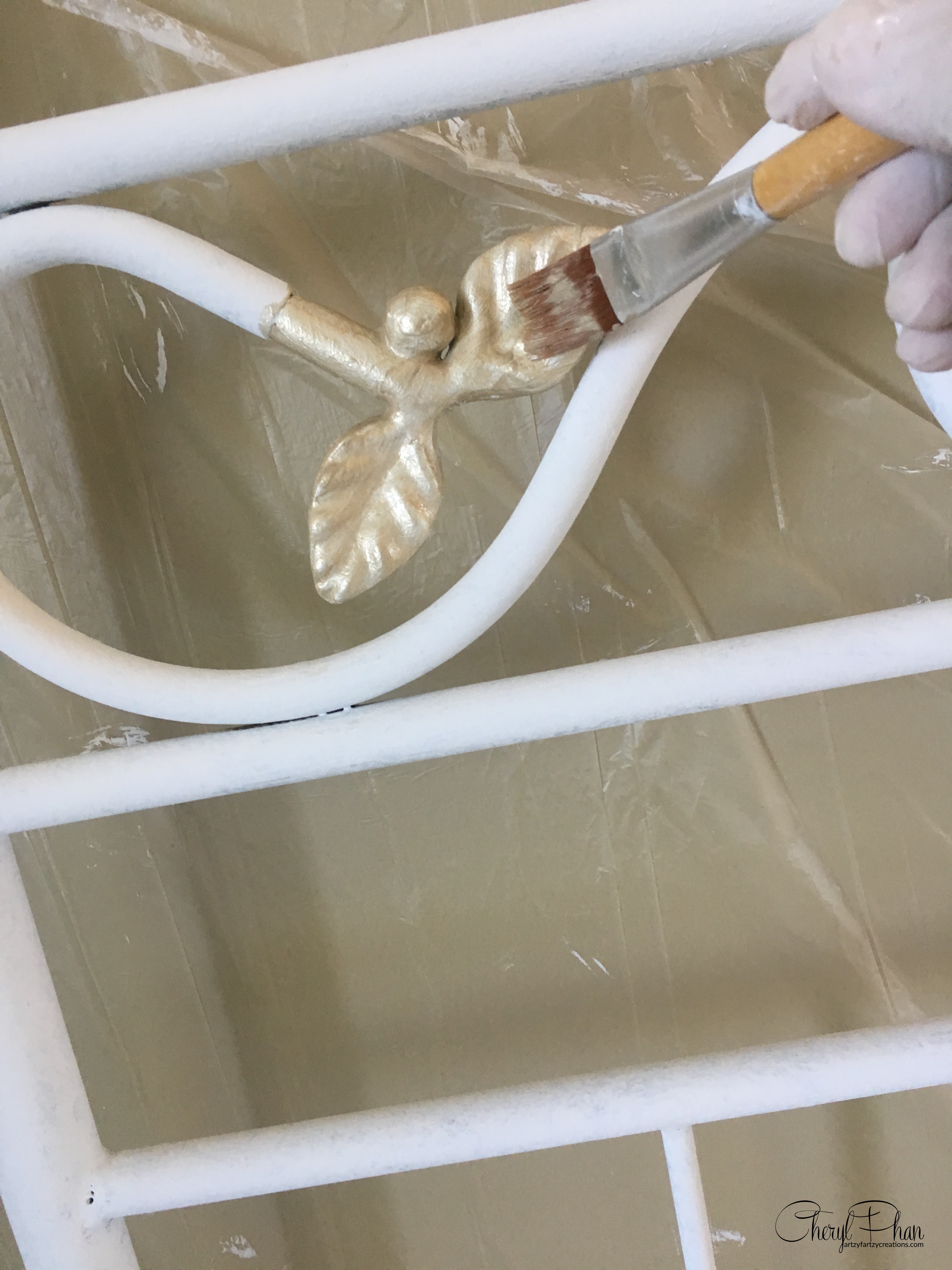 I wanted the detail to pop a little, so I painted all the leaves and birds in a pale gold metallic paint.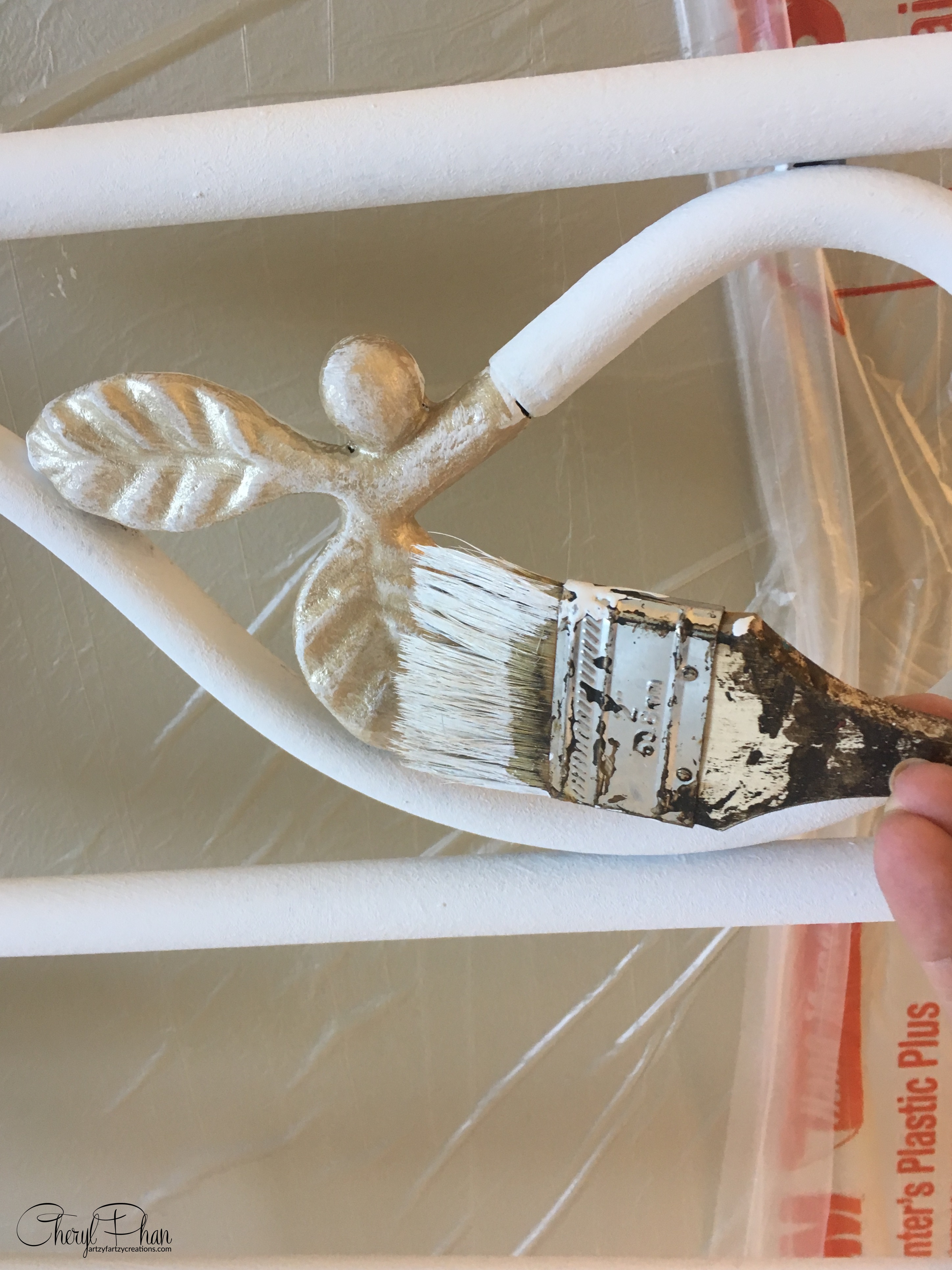 Then, I dry brushed a little more of the chalk paint over top.
Finally, I sealed it with Aquagard gloss clear coat to protect it.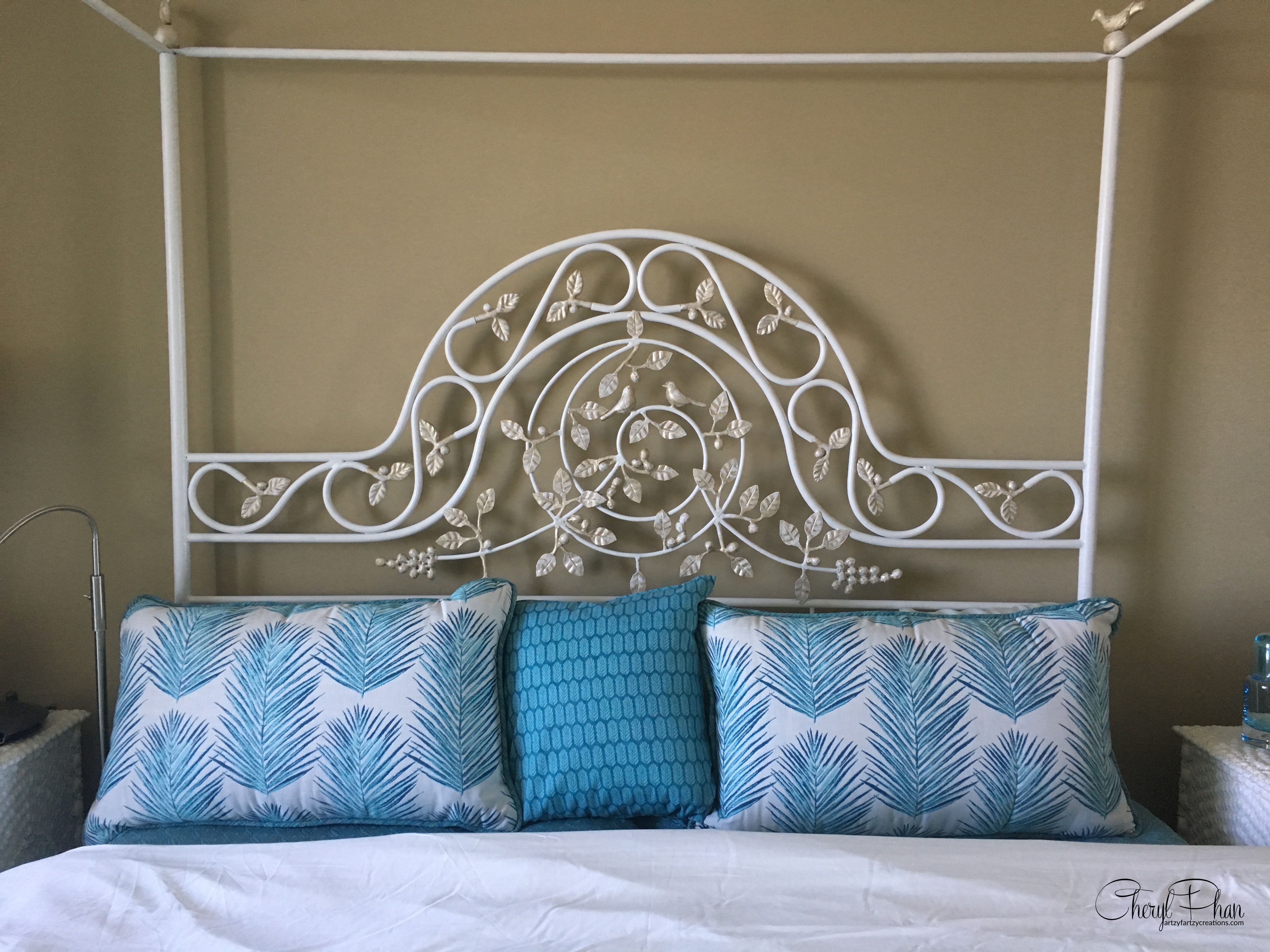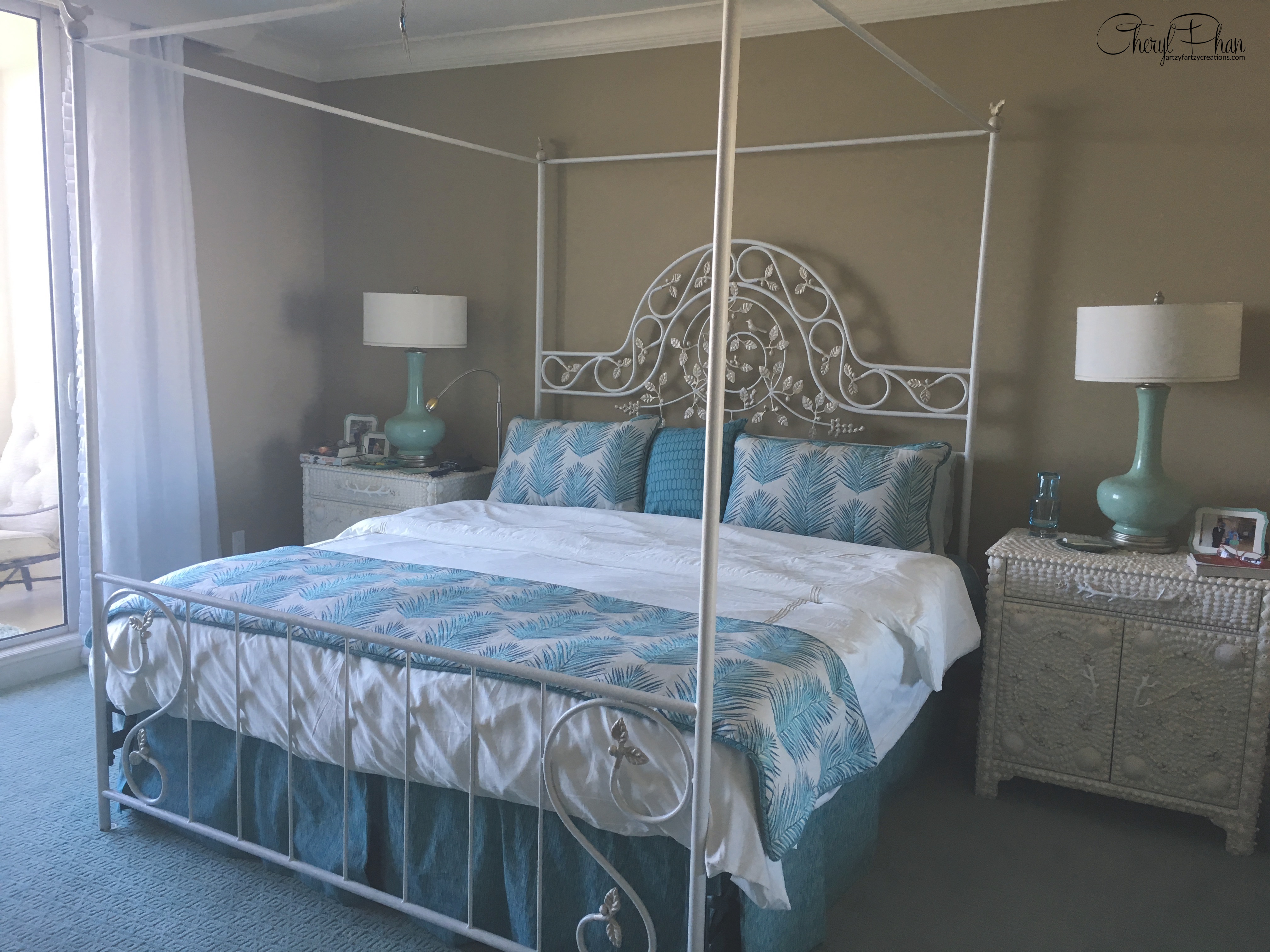 Such a super-easy way to paint wrought iron!
Hope this was helpful and inspiring.
If you want to learn how to start making money with your hobby get the details HERE
If you want to learn DIY Tricks and Tips get my weekly blog HERE