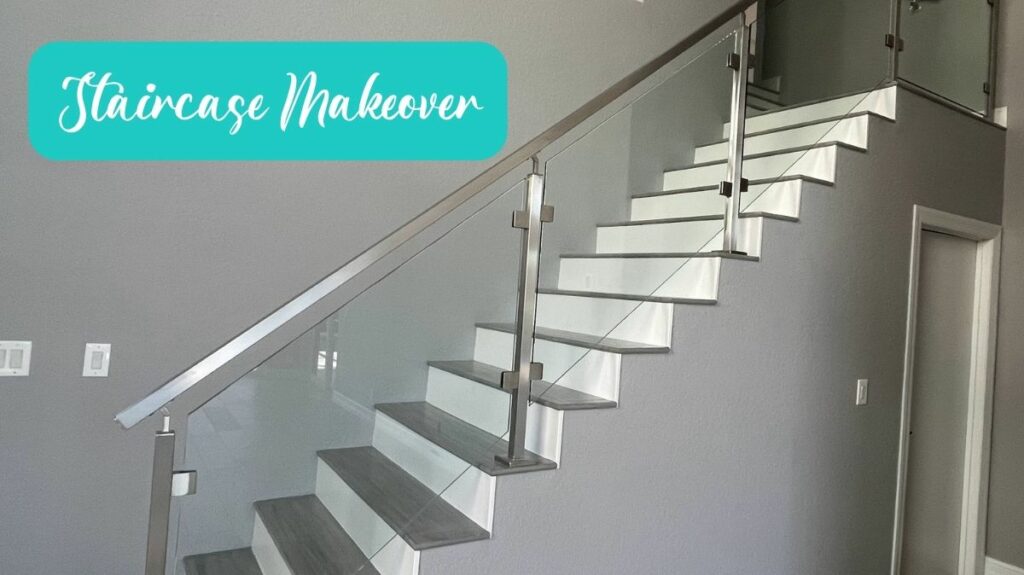 Do you have a staircase that is stuck in the 80s and want to bring it into the 21st century? Here's a great idea you might want to consider.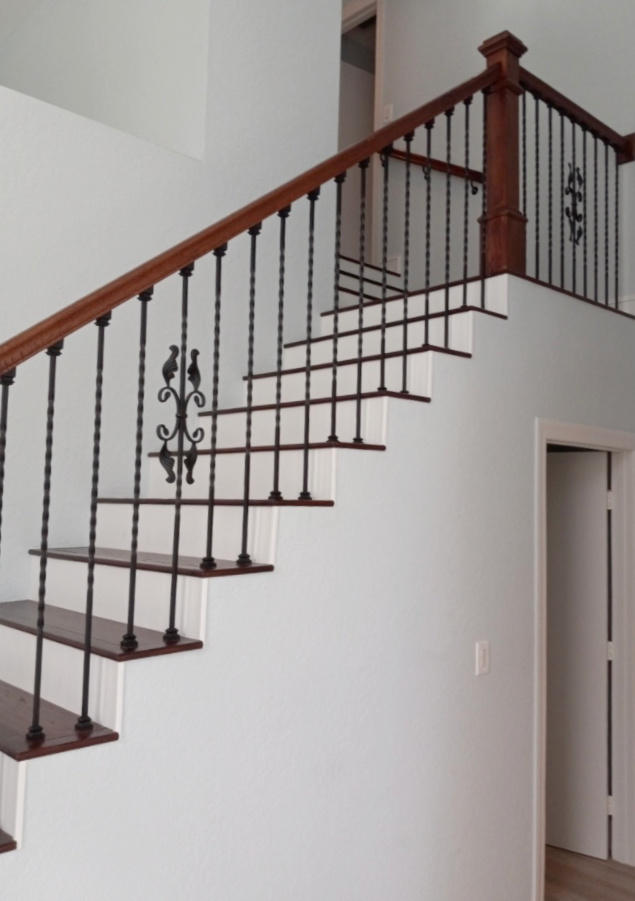 As pretty as this staircase was back in the day it just isn't going to work with the new upgrades in this home today. This home is getting a complete makeover and it starts with the staircase.
We are going from contemporary to industrial.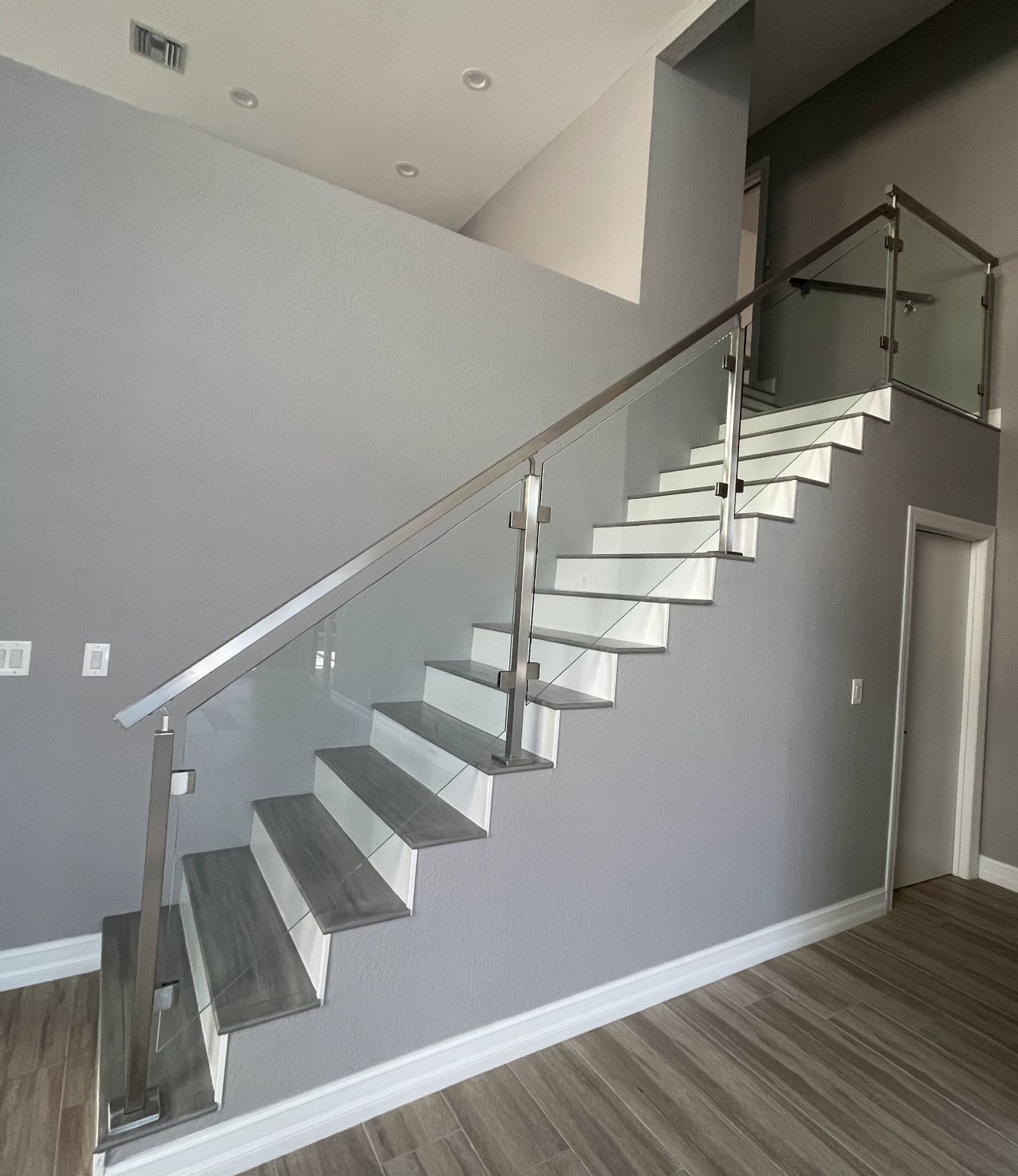 The first thing we did was remove the railing and spinal.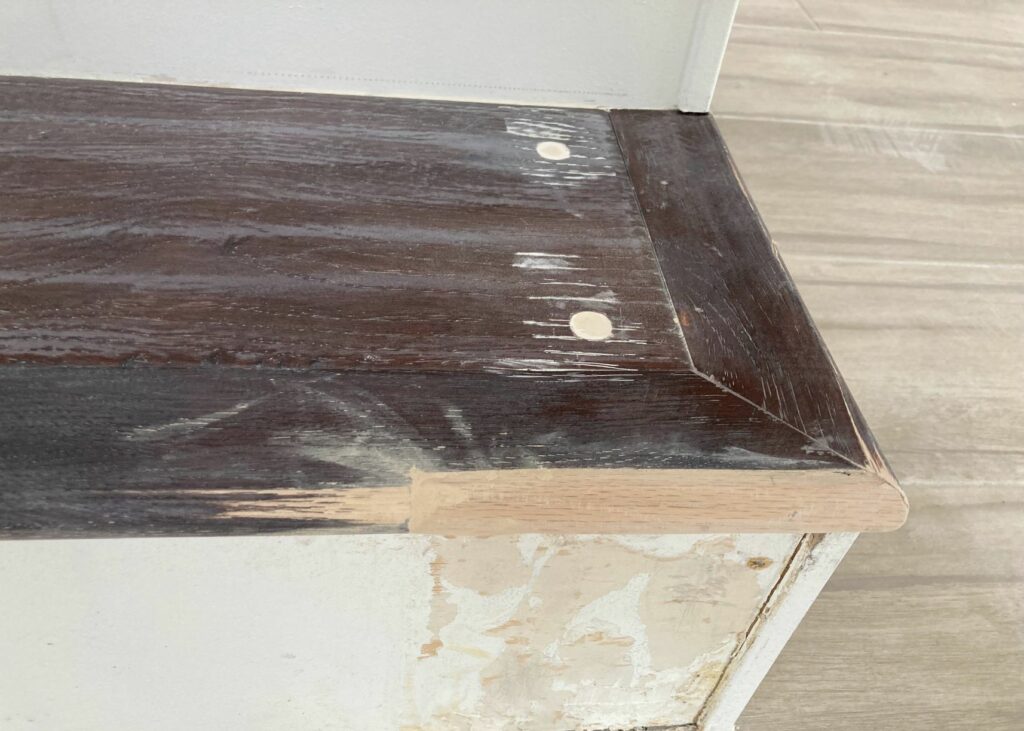 As you can see in the picture above it created a little damage to the bottom step.
Our quick fix was to add a small piece of quarter round to replace the corner piece. Then fill in all the holes with wood fill and sand out the bottom.
Now we need to get rid of the dark brown steps by creating a faux finish that looks like weathered wood.
Yes, we are going to use paint and YES! it will be durable enough to walk on. Read on and I'll show you how.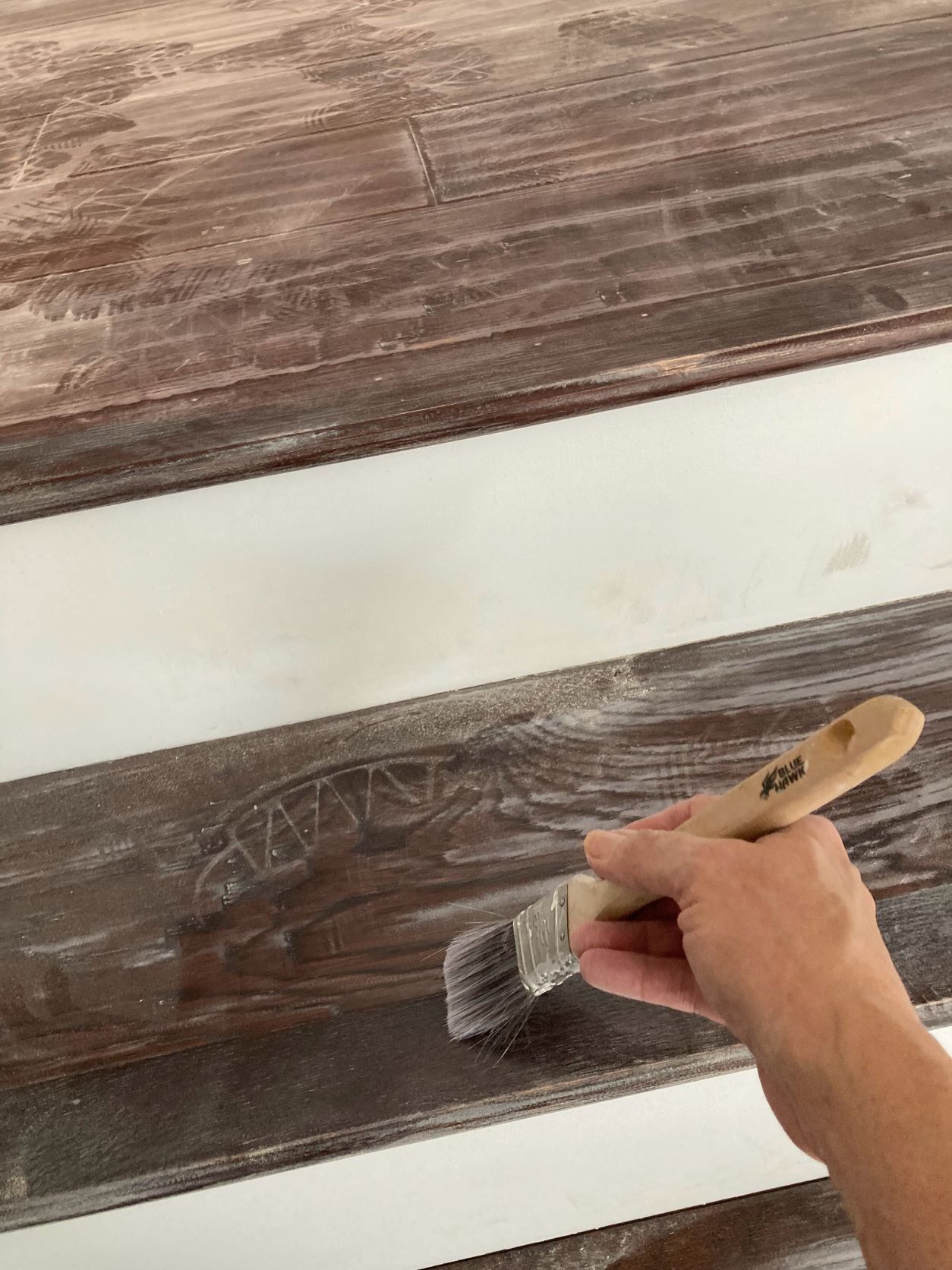 The first step it to sand each step using 150-grit sandpaper with an electric sander. You don't have to sand done to the natural wood, just enough to take the seen off. Then brush off all the dust and with it done with a clean cloth.
Next, tape off areas you don't want to prime.
Apply 2 coats of oil-based primer to all the steps with a sponge roller.  Cutting in the corners with a paintbrush. Let's first coat dry before adding the second coat.
Next, apply a small amount of weathered wood Gel stain to a car sponge. I cut the sponge in half so it's easier to work with. Then simply apply the stain in the direction of the wood.
Meaning, apply it in long strokes and brand as you go. DO NOT apply in a circular motion. Add and release pressure to create a wood-like grain.
Lastly, let the stain dry overnight and apply 4-5 coats of Stay Clear Polyurethane.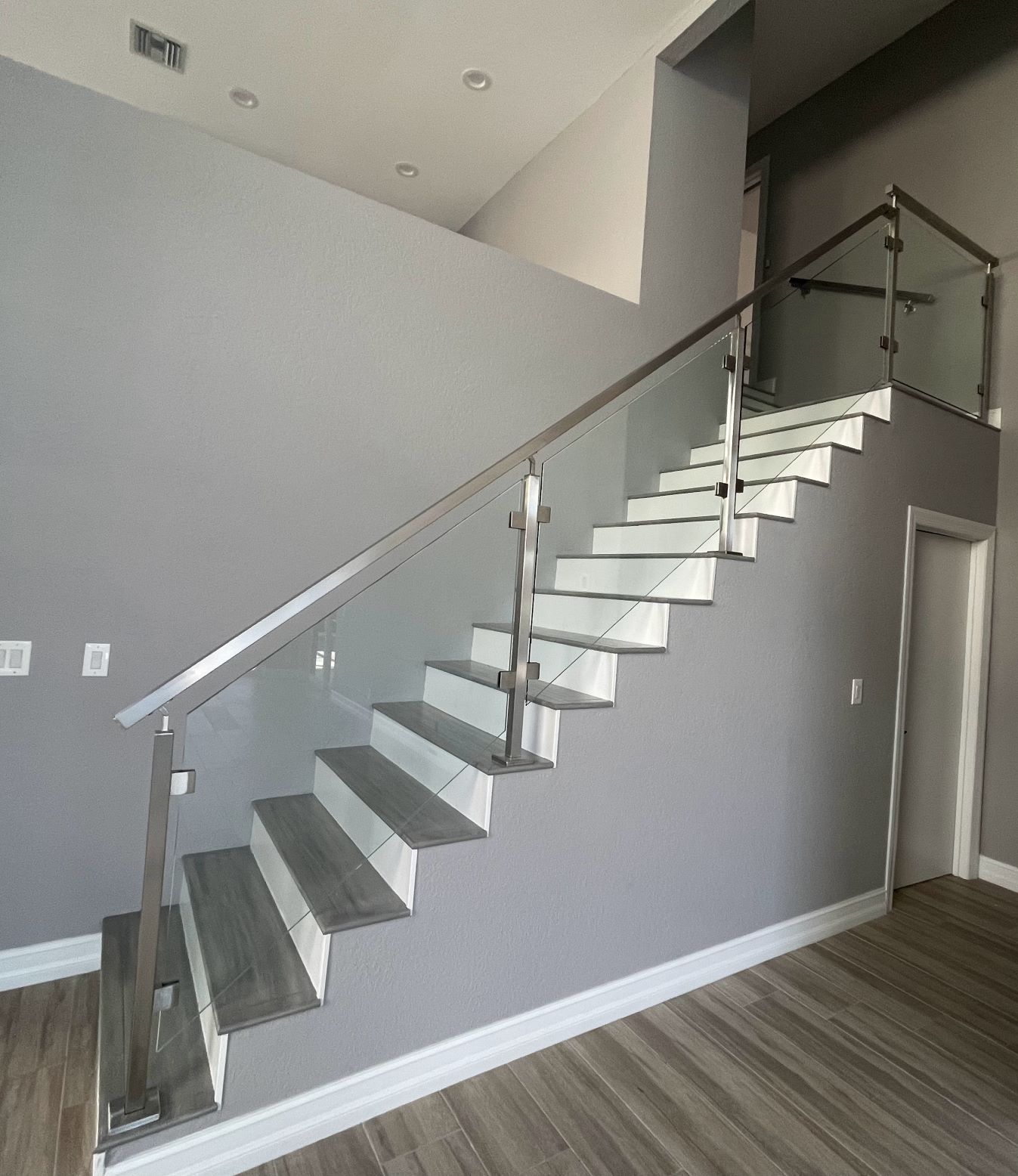 There are many options for railings, and it really is a matter of choice. If you're looking for a more industrial look this is the way to go.
They require very little maintenance and are easy to clean. That is of course you don't have little ones that like to touch the glass. Nothing a little Windex won't take care of.
If you decide to install a staircase such as this, I suggest hiring a professional to install it.
Hope that this was informational and inspiring.
P.S. If you're interested in learning how to turn your hobby into a business?  Get the details HERE
P.S.S. Don't forget to sign up for our monthly DIY blog.
Disclosure:
To make your shopping experience easier, we have added affiliate links. Purchasing products from the affiliate link does not cost you anything extra. The company will give us a small commission for promoting their products or services. (It helps support our coffee habit)
Hope to see you again,
Cheryl