A one-of-a-kind decorative finish for your walls
Even before I started my decorative finish painting business, I always enjoyed painting my walls with some sort of wall art. There is nothing wrong with regular paint like the picture below but when you see what I did in this bathroom, you will probably change your mind.
Are you ready to see how I took this dark green bathroom and turned it into a beautiful Cherry Blossom/Moon Glow Silver wall finish? This finish is perfect for contemporary and modern style homes. You're going to love it.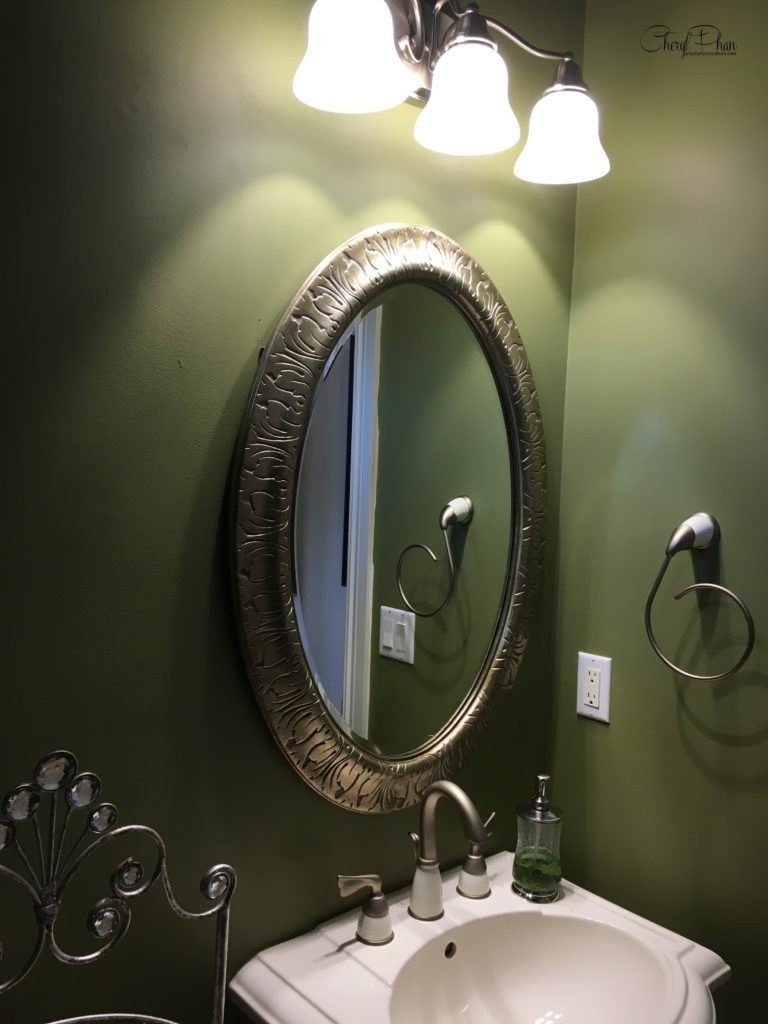 Here's What You'll Need:
Step #1
Cover all surfaces
Make sure you do your prep. 70% of the final results is the prep. The last thing you want to do is spend hours cleaning up drips and the mess. So DO the prep and make your job easier.
Tape off the ceiling, floorboards, toilet, sink, towel racks and switch plates, and don't forget to cover the floor.
Watch this Video
I created a step-by-step video to show you the process. It's so much easier for me to explain and for you to follow than typing it all out. Hope you enjoy it.

This is one of my favorite finishes to do and one of my client's favorite wall decors that really makes a statement.
So, what do you think? Is this beautiful or what!
If you want to learn how to start making money with your hobby get the details HERE.
Blessings
Cheryl