Scared that your competition is stealing your business?
Learn what marketing strategies they're using and how you can steal them back!
One of the best ways to stay ahead of your competition is to learn what they're doing right to market their business and use their same marketing strategies. There is no reason to reinvent the wheel.  Have you ever heard the phrase "If it's not broke don't fix it"?  That's my motto.
The easiest way to figure out what marketing strategies they are using is to find out where they hang out, and that doesn't mean where they go after work or on their lunch break. I'm talking about social media and networking events.  Google is an amazing tool. Research them to see what social media platforms they are on like Facebook, Twitter or Instagram then follow them. Pay attention to what they are posting, this will tell you a lot about who they are, what their customer is looking for and how they are delivering what they want. Read the comments too, so you can learn what's important to their customers and what their needs are. Most likely if you have the same type of clients they will have similar questions for you as well.
Remember they have the same type of clients you have so this is golden.
Check out their website and sign up for their blog or newsletter. There may be some little nuggets of information that will help you find new customers.
As you will see social media is my first choice but the good old fashion way of connecting with clients is always a must in my eyes. There is nothing like a hand-shake and building relationships face-to-face.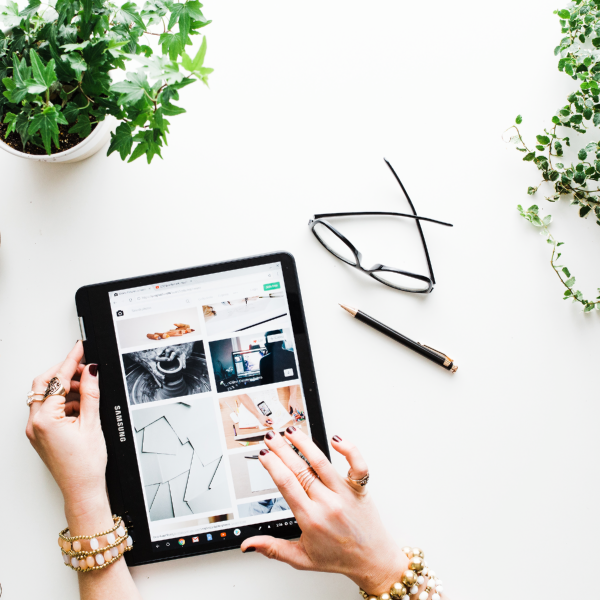 Here is a checklist of 25 of the most popular marketing strategies I use to stay ahead of my competition.
You don't have to do all of them and more importantly, you don't have to do them all at once. 
Pick 2-3 to start.

Facebook being the first.
Social Media Tactics:
Create a Business Facebook page
Create a Pinterest page
Create an Instagram page
Create a Google page
Create a Twitter page
Create your own Facebook group
Join other Facebook groups
Build a website
Advertise on Facebook
Advertise on Twitter
Advertise on Pinterest
Send an email newsletter
Write a blog
Use your Social Media to engage with fans
Use SEO to drive traffic to your website
Post your products and services on all your social media
Create an opt-in to build your email list
Back to the basics
Buy business cards
Send handwritten thank-you note
Ask for testimonials
Write a press release
Go to a networking event
Build relationships in person
Sponsor a cause in your community
Be consistent and do something every day to promote your business
I hope this helps.
Cheryl
If you want to learn how to start making money with your hobby get the details HERE
If you want to learn DIY Tricks and Tips get my weekly blog HERE