Have you ever sat there waiting for an email someone sent you and can't find it.?
You looked in all your folders but it's MIA.
Where the heck did it go?
It's like that sock you can't find after you do the laundry.
The good news is, I can help you find your emails, but the bad news is, I can't help you with the socks. I'm still trying to figure out where mine go.
It's called whitelisting.
Knowing how to whitelist your favorite email addresses are not only important to the regular Joe, it's even more important if you are running a business and want to make sure your subscribers are getting your emails.
Whichever category you fall into, whether business owner or email recipient; knowing how to whitelist your favorite email addresses is a handy dandy hack that will make your inbox more efficient.
Here's how you whitelist your emails.

Open up your email
Go up to the search bar and add in the email address you want to make sure you never miss.
Then click the down arrow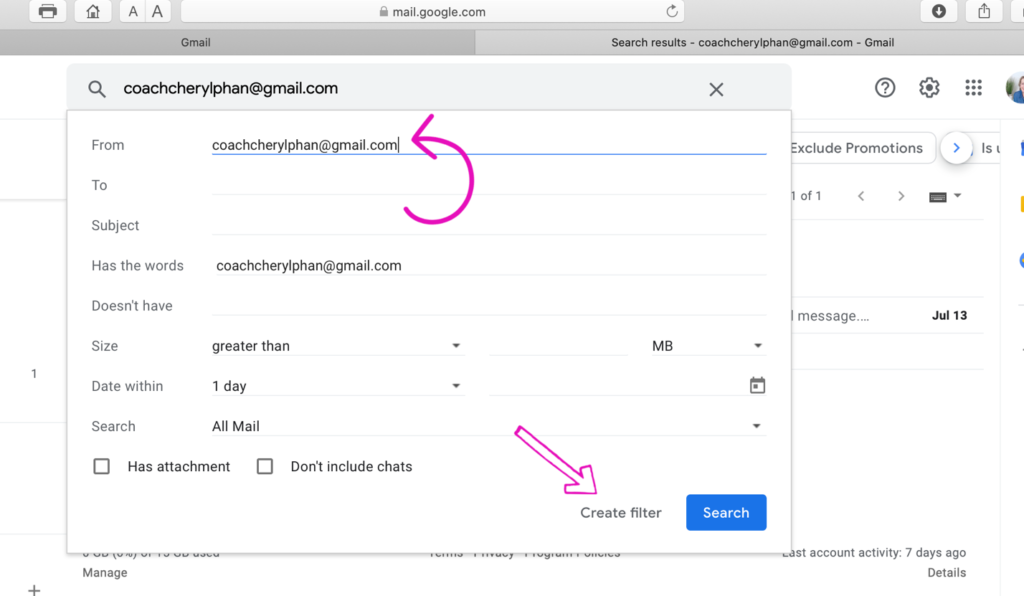 Next, you want to copy and paste the email address up to the "FROM" box
Then click on "Create Filter"
Hers's a quick video If you prefer a visual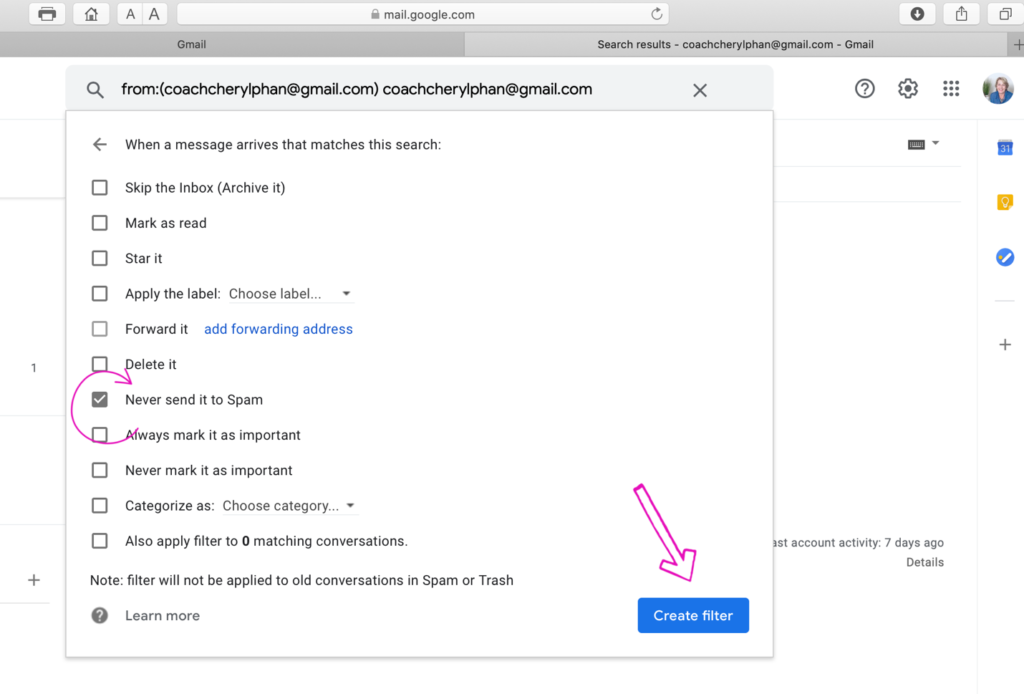 Lastly, look for the box that says, "Never send to spam" and check off the box
Then click "Create Filter"
And that's it!
OK, so now that you know how to do it, make sure you Whitelist my emails, so you don't miss out on any of my Quick Tips & Tricks.
If you want to learn how to start making money with your hobby get the details HERE.
You can also follow me on Instagram where I usually hang out and share lots of business tips that will help you grow your creative business. Hope to see you there.