I remember growing up in Massachusetts as children and raking up a pile of leaves and jumping in them. I love the fall especially when all the leaves change colors and the air is nice and crisp. Living in South Florida, I don't get to see the change of seasons anymore.
While I was visiting my daughter in the North West coast of Florida, where they have lots of trees with big green leaves, I was able to make a fun fall craft with my five-year-old granddaughter.
After a quick trip to Michael's for some extra supplies, I realized I forgot to buy spray glue for the glitter. UGH! I was not about to drive back to the store, so I came up with a great alternative.
Here's a Michael's coupon just in case you need more supplies.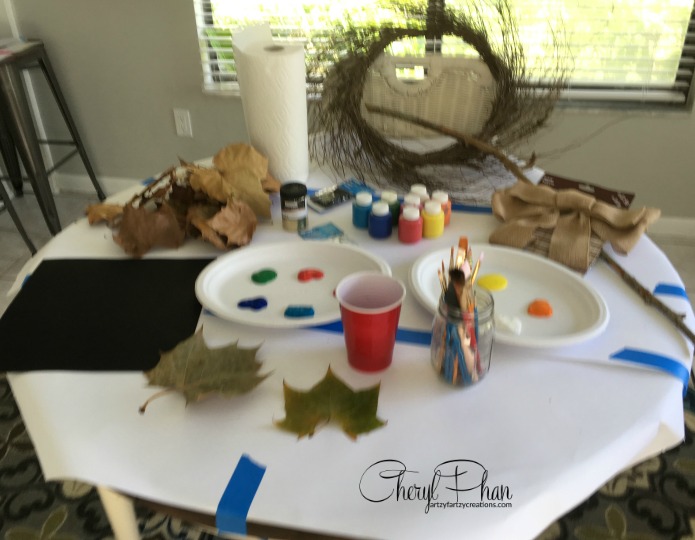 Here's the supply list of things you will need. Most of the supplies my granddaughter already had.
Wreath, Bow, Glitter, Spray glue (or Hair Spray) tempera paint, leaves, paintbrushes, paper towels, a cup of water.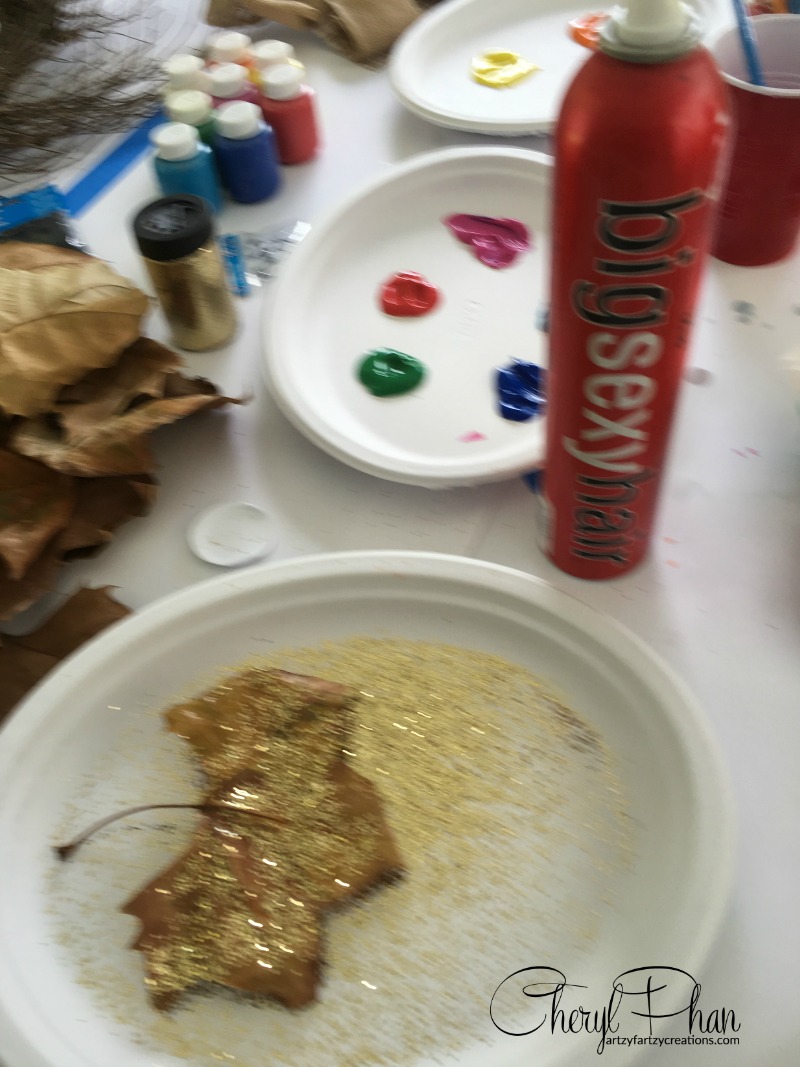 Here's the alternative to spray glue. Hair Spray. LOL!  We sprinkled glitter on the leaves that were painted but some of them I just wanted to load up with gold glitter. The hairspray worked really well.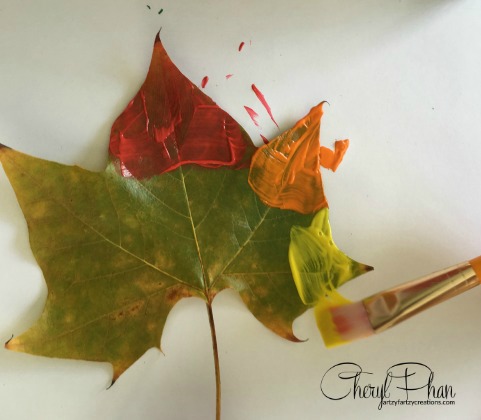 Use a small artist brush and paint the leaves. Some of the leaves were painted solid, some multi-colors, and a few we just added gold glitter to them using the hair spray.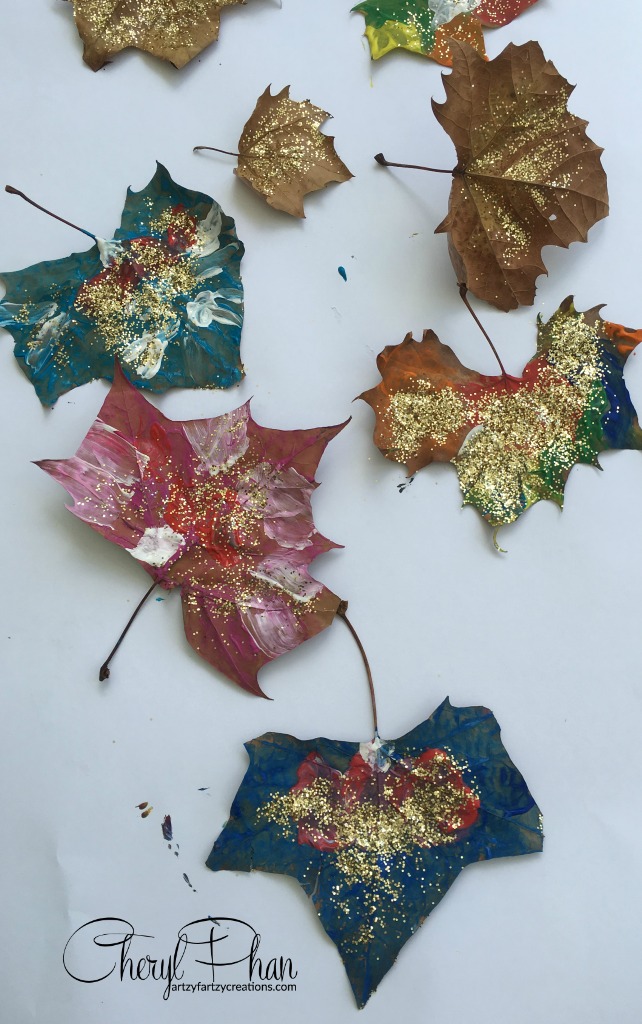 Place them on a piece of paper and lay them in the sun to dry.
Close up of the beautiful DIY fall Wreath
All I did was put the stem of the leaf in the wreath. I will probably throw the leaves away and reuse the wreath for a Christmas project. Leaves, when they dry out, start to crumble and break, so it's not something you can store away for next year. Luckily this is a quick and easy project and is basically free to make.
Hope you enjoyed my little DIY project.
Don't you deserve a special sanctuary of your very own?
If you want to learn how to start making money with your hobby get the details HERE
If you want to learn DIY Tricks and Tips get my weekly blog HERE