Drawer Wallpaper Transformation: A Creative DIY Hack
Are you a DIY enthusiast, a furniture flipper, or someone who simply adores home décor? If so, get ready to be inspired! In our upcoming blog, we're diving into the art of drawer wallpaper transformation. It's a clever and creative home decorating hack that's sure to bring a smile to your face every time you open your drawers.
This ingenious and creative hack is bound to evoke joy every time you open those drawers, unveiling a delightful surprise that brightens your day. Join us as we explore the simple yet impactful technique of drawer wallpaper transformations, making your home decor truly stand out.
Step-by-Step Guide to a Drawer Wallpaper Transformation
We'll show you step by step how to add wallpaper to the sides of your drawers, covering the wood and turning something ordinary into something extraordinary. Even though these sides are usually hidden from sight, adding a pop of color or a delightful pattern will make your drawers a beautiful surprise waiting to be discovered. Fun and inexpensive way to add creativity and style to a drawer wallpaper transformation.
Unleash your imagination and witness the magic of a small change that makes a big difference!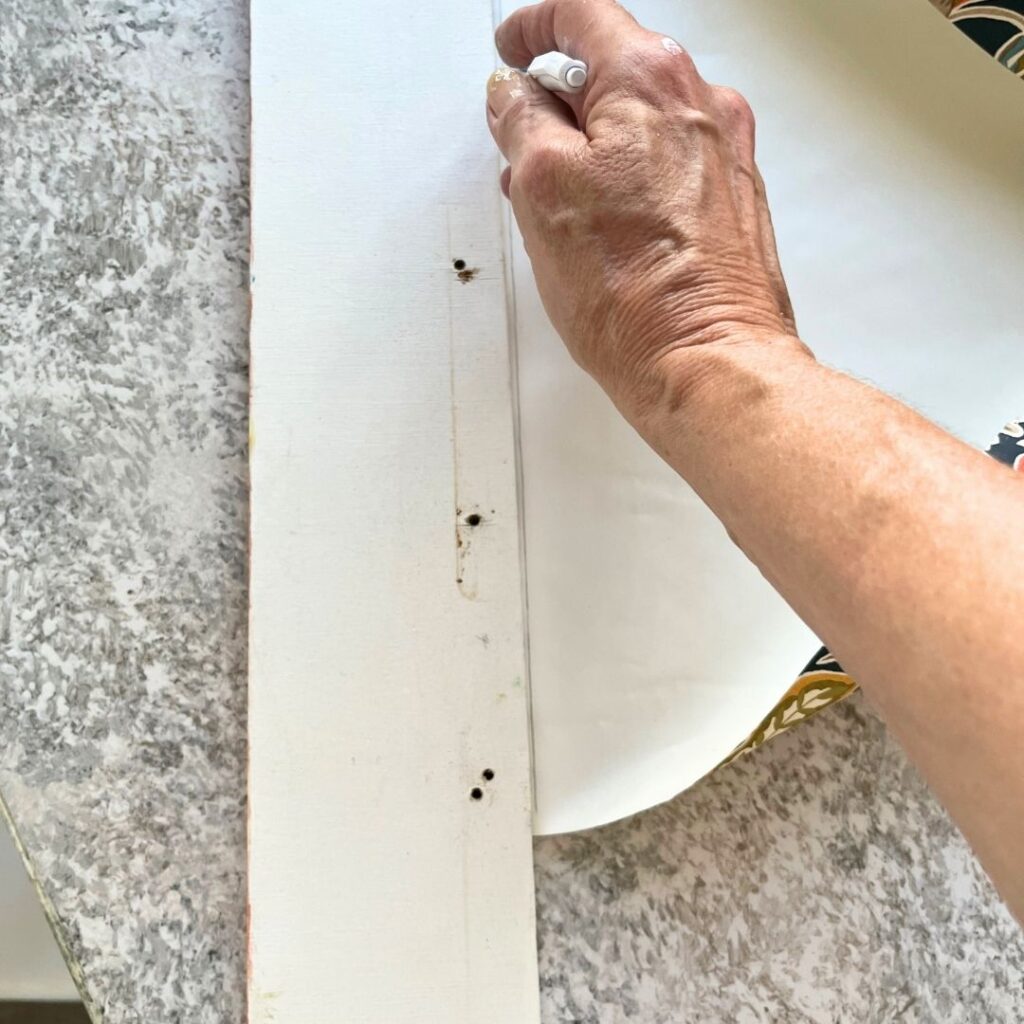 Easy, User-Friendly, and Versatile Modern Wallpaper: For Drawer Wallpaper Transformation
Wallpaper has come a long way from the tricky, old-school version that might have intimidated DIYers. Nowadays, it's incredibly user-friendly. Many modern wallpapers are designed to be "peel and stick." Just like contact paper, you can easily apply them without the need for messy glue or water. It's as simple as lining it up and pressing it down. Say goodbye to messy glues or water and hello to a hassle-free application to your drawer wallpaper transformation!
Step 1: Accurately Measuring Your Drawer Space for Perfect Wallpaper Fit
Before you start cutting, measure the area you want to cover with wallpaper accurately. This step ensures you get the right dimensions and avoid any unnecessary waste.
If you're covering a rectangular surface like drawer sides, you'll mostly be dealing with straight lines. Use a straightedge or a ruler to guide your cutting. This ensures your lines are crisp and even.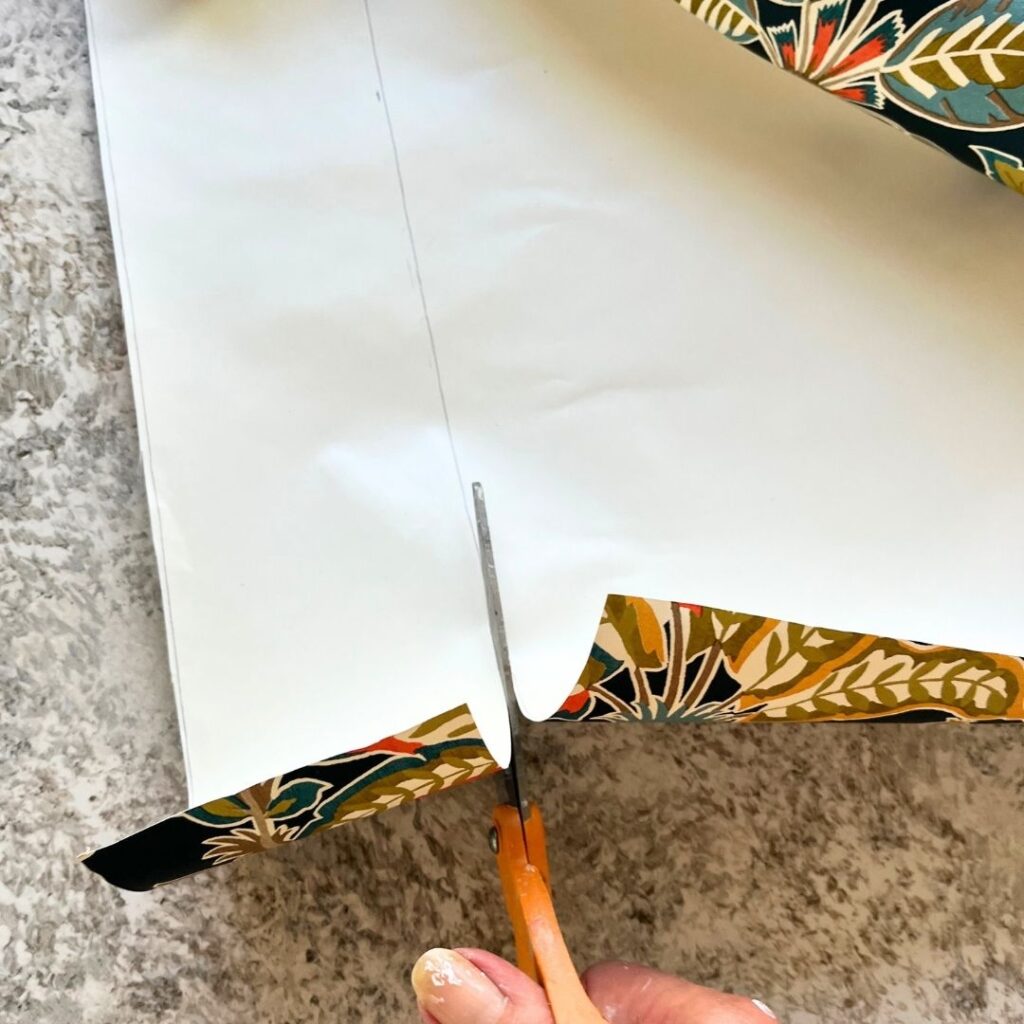 Step 2: Sharp Tools for Precise Cuts-Enhancing Drawer Wallpaper Transformation
Then, cut it! Having the right cutting tools is key. A sharp scissors or a wallpaper cutter is your best friend. Dull blades can cause tearing or jagged edges, resulting in an uneven application. Prioritize the quality and sharpness of your cutting tool to effortlessly glide through the wallpaper, maintaining accuracy and achieving the desired dimensions without any frayed edges or imperfections. Make sure your blade is sharp for clean, precise cuts.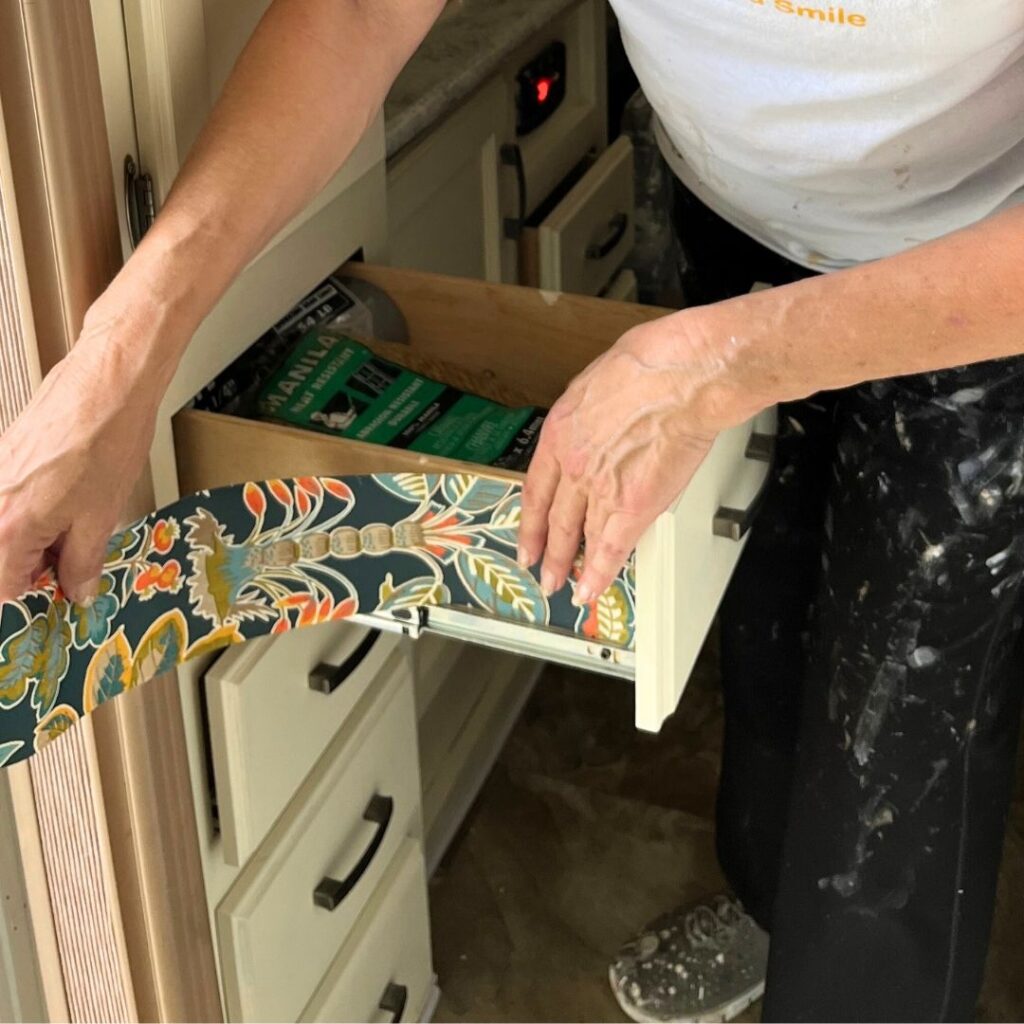 Step 3: Effortless Application-Streamlining the Process with Peel-and-Stick Wallpaper
Using peel-and-stick wallpaper is a breeze to work with. Just like contact paper, you can easily apply them without the need for messy glue or water. It's as simple as lining it up and pressing it down.
The absence of messy glue or water streamlines the entire experience, making it a convenient and mess-free endeavor. As you align the wallpaper, ensure a precise fit by gently laying it down and pressing out any air bubbles or creases. Because of this, you will create a smooth and flawless surface.
Versatility and Practicality: Removable Wallpaper for Flexible Decor and Surface Protection
Many wallpapers today are also removable, which is excellent news for renters or those who like to switch up their décor frequently. You can change your look without leaving a sticky mess behind.
Wallpaper is not just about aesthetics; it's also practical. It can add a layer of protection to surfaces, which is especially handy for furniture like drawers. It's a cost-effective method to safeguard the underlying wood or material from daily wear and tear, preserving the pristine condition of your drawers. Additionally, this protective feature simplifies maintenance, as the wallpaper can be easily wiped down or cleaned, ensuring your drawers maintain their beauty and functionality for an extended period
Enhanced Creativity: Easing DIY Projects with Versatile Wallpaper Transformations
So, if you've ever worked with contact paper and found it doable, you're in for a treat with wallpaper. It's a creative and versatile choice for making your DIY projects like drawer decor a whole lot easier and more enjoyable.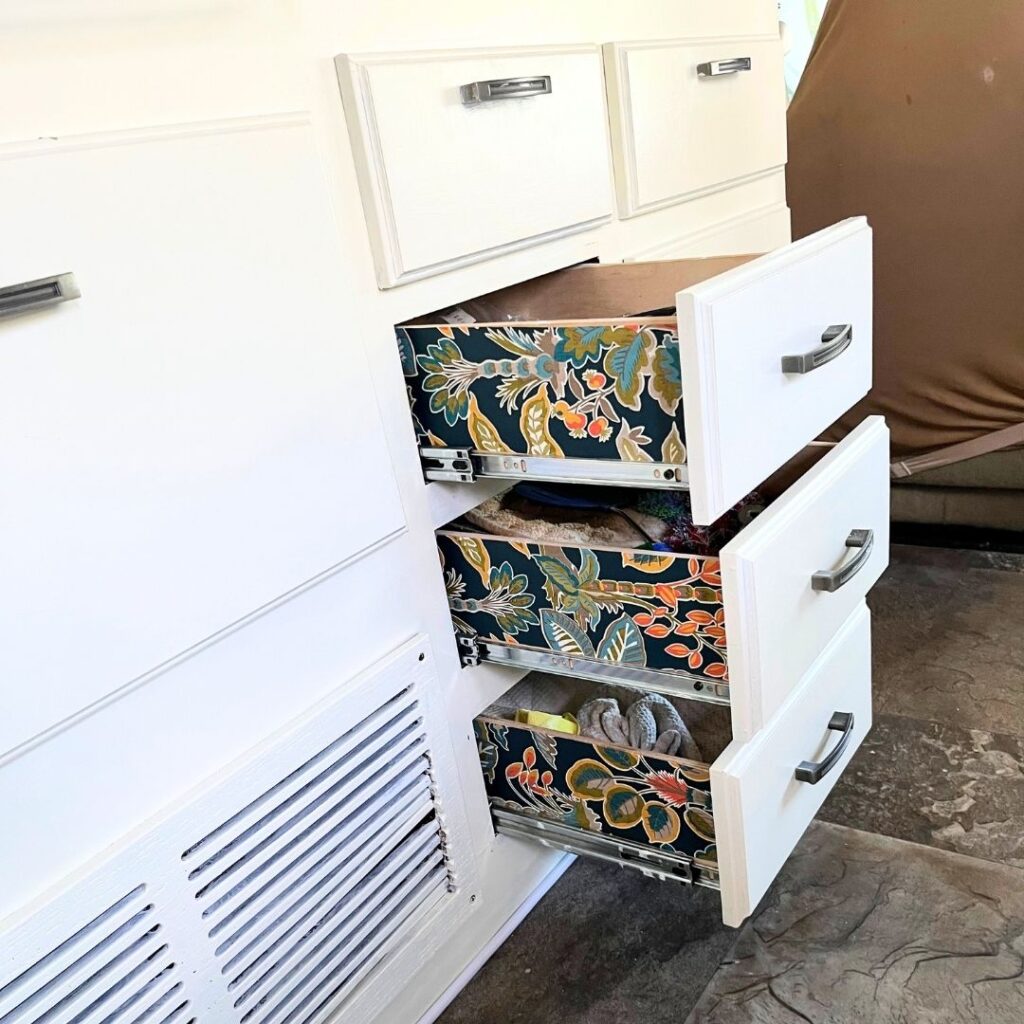 In the end, what a delightful and straightforward method to infuse a burst of color and personality into any room within your home. Plus, it's a clever way to make the most of leftover wallpaper, turning what might have been waste into a wonderful decorative upgrade. Get ready to embark on your DIY journey and discover the joy of creating beautiful, customized spaces with the simplest of materials. Your home will thank you for it!
P.S. Have you ever thought about turning your hobby into a business?  Join Empowering Women.
P.S.S. Get my blog jam-packed with home decorating and DIY tips:
Here's your supply list:
XOXO
Cheryl