Is your kitchen stuck in the '80s with outdated laminate cabinets? Wish you could magically turn them into beautiful wood grain cabinets? Replacing your kitchen cabinets can cost an arm and a leg but there is an alternative. Did you know you can paint them to look like real wood! Read on……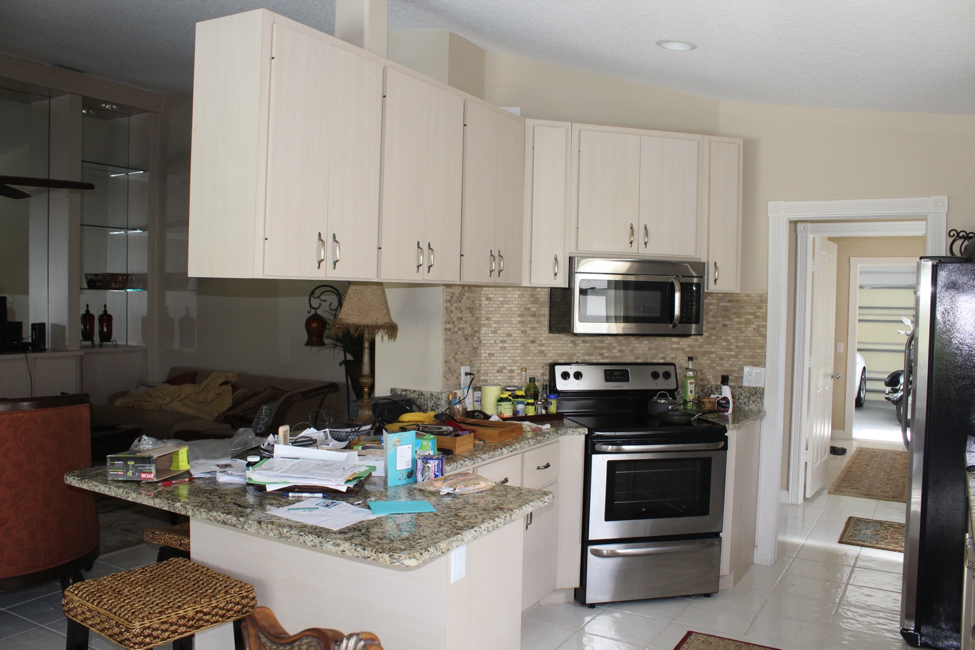 This is your typical 80s kitchen: light beige laminate cabinets. At least the hardware is updated and it matched the appliances. Watch what happens when these cabinets are painted in a faux wood grain.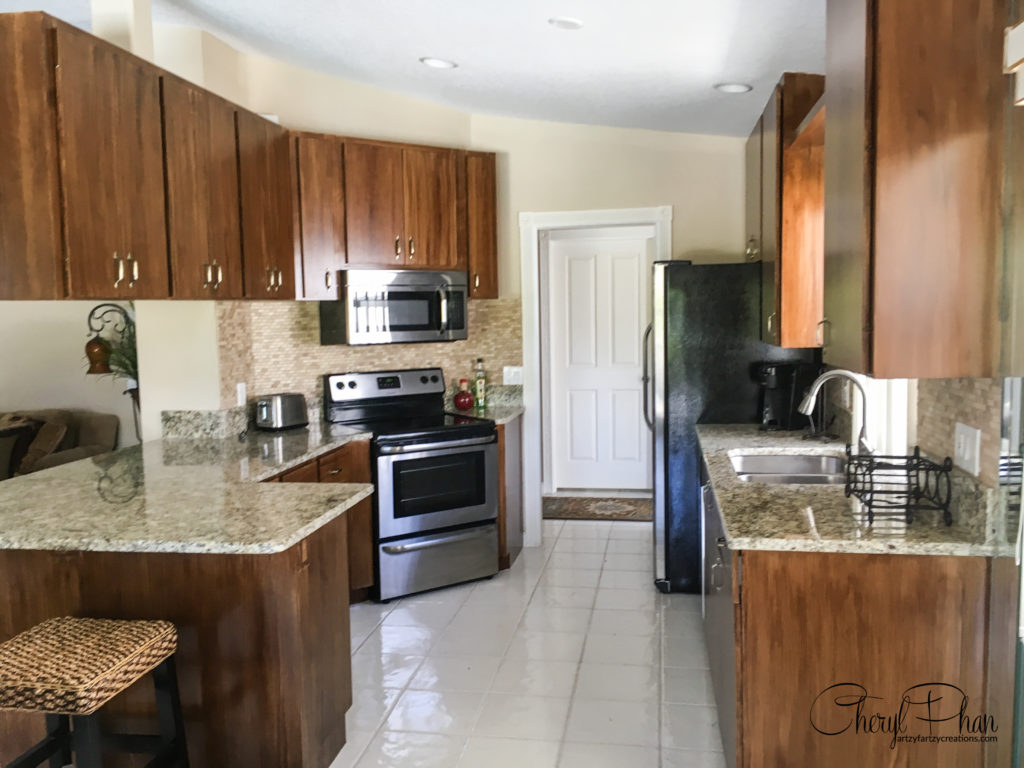 Can you believe this is paint?! What a difference and look how nicely it matched the granite. If you were to have someone come out and reface these cabinets it would cost about $20,000+. I'm not going to lie, it is a little work, but; if it saves you 20K, isn't it worth it???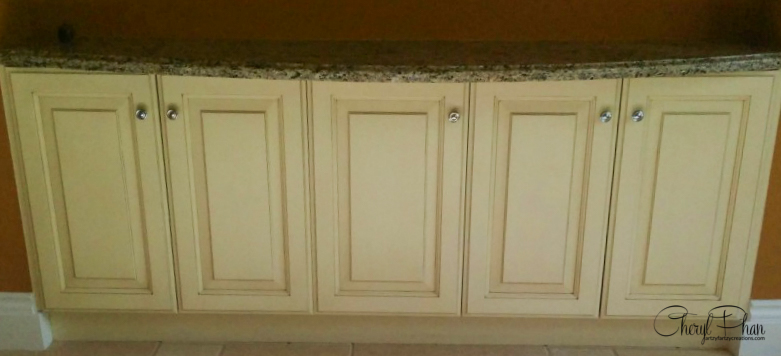 Here's another example of a side buffet. The yellow doors just weren't cutting it.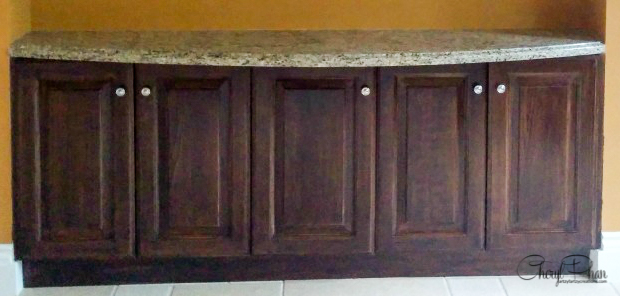 Sometimes the slightest change can make all the difference. You may be thinking this is too dark for you. Rest assure you can do this in any wood color I explain it in my step-by-step video. Check out the examples below:
I work with 4 different base colors to get the desired finish I'm looking for. Mahogany, Oak, Walnut, Espresso.
You can also add new hardware to give it a totally new look.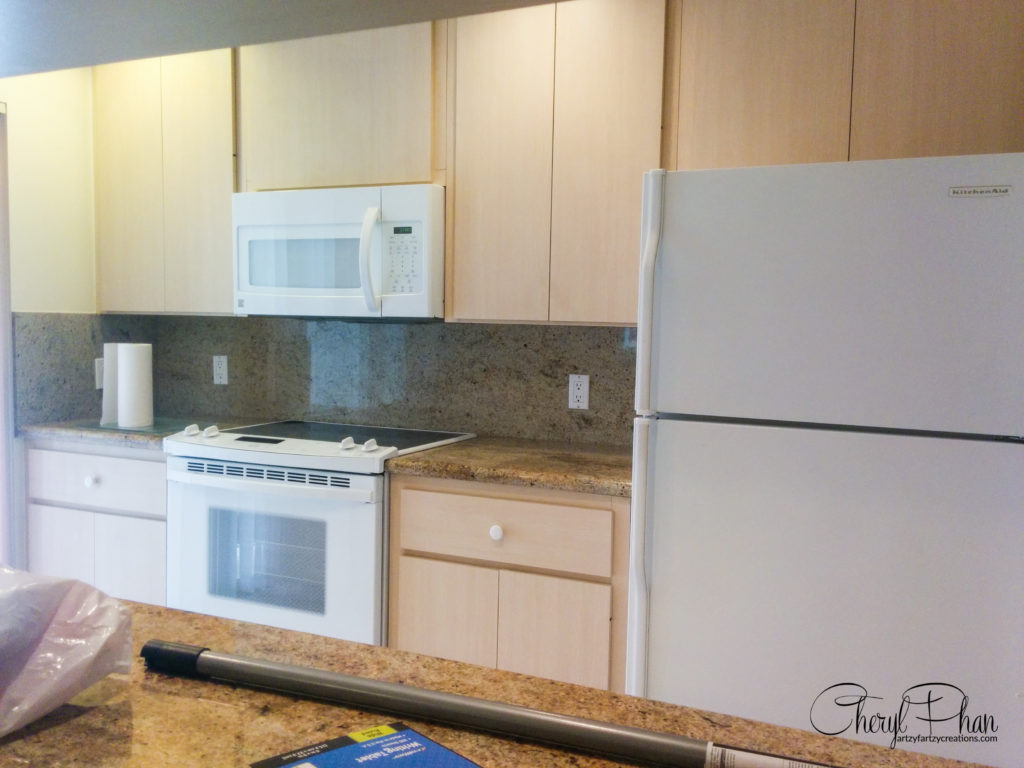 Here's the kitchen before. Remember this blonde laminate color from back in the 80's & 90's? The good news is: you're not stuck with it. Just by painting it and adding some new hardware you can have a beautiful new kitchen.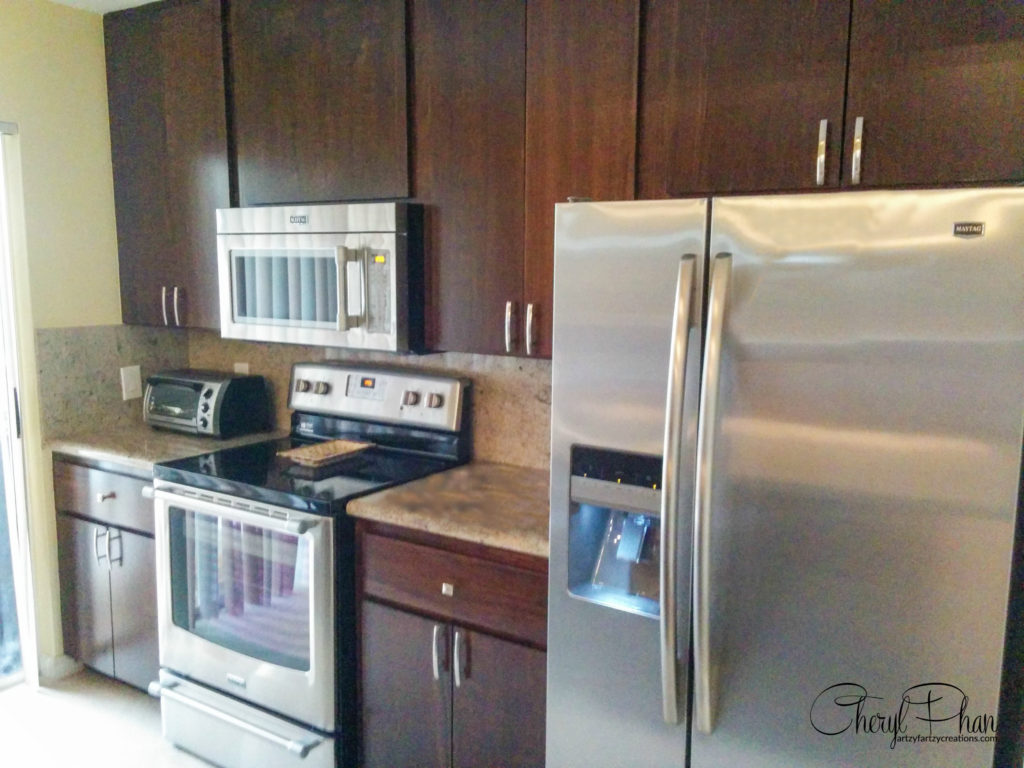 Look at how gorgeous this kitchen is now. It looks like it was replaced with custom cabinets. If you think you're up to it. I can show you how to do this yourself. I had so many people asking how I did this, I decided to create a step-by-step video with a complete supply list with all my resources to help you.
If you're in the business of cabinets refinishing or a decorative painter, this is a technique you want to add to your portfolio. It will add $$$ to your income.
Even if you have never painted before, YOU CAN DO THIS. I will walk you through each step and save you thousands of dollars.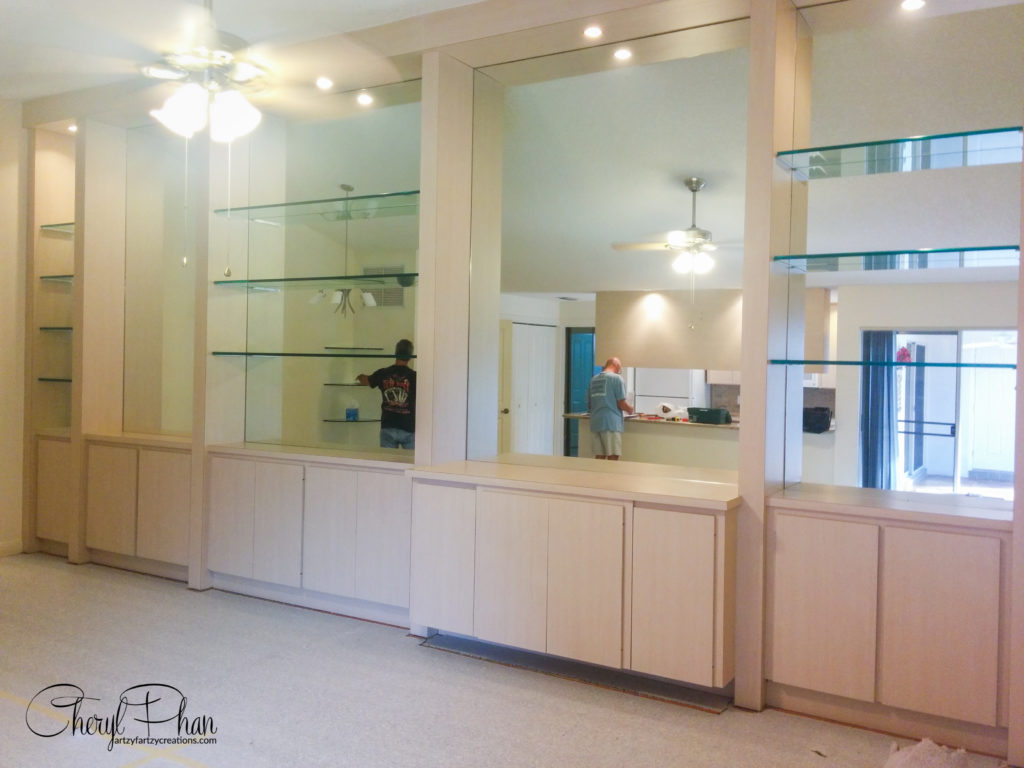 This is a wall unit I did in the same house. My client loved all the storage but hated the color. He was thinking of removing it but this lead to a couple of problems: if he removed it he would lose his extra storage and the wall would be damaged and need repair. So instead of going through a major demolition he decided to keep it.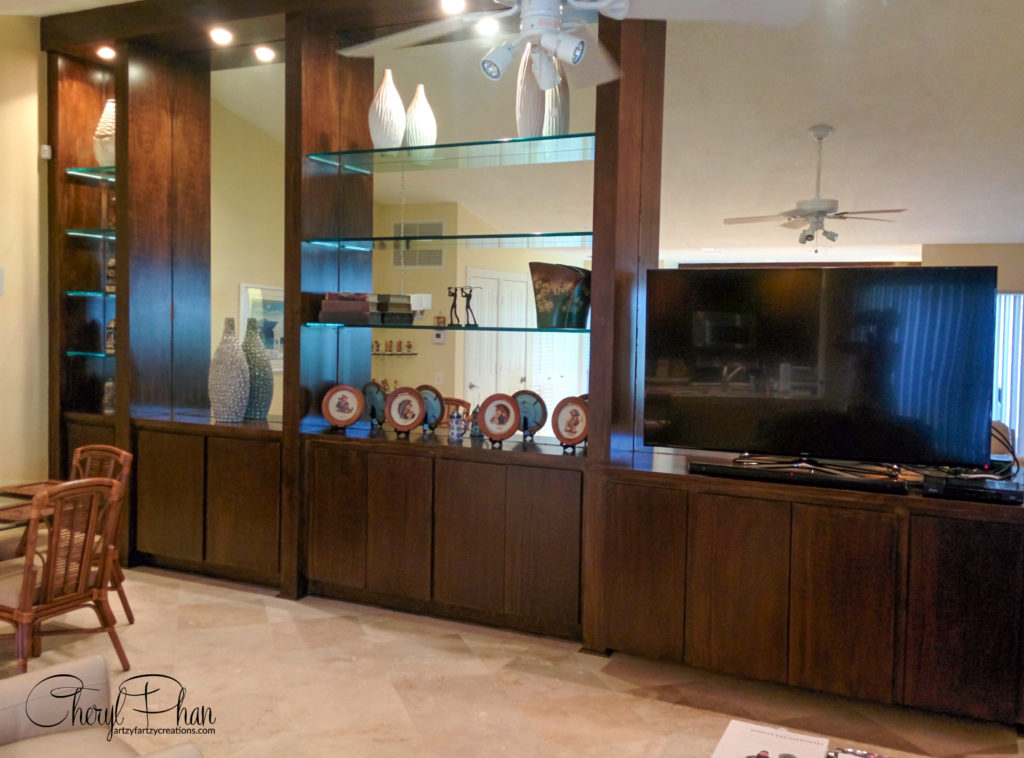 Now the wall unit matched the kitchen cabinets and the room looks amazing!
I know that trends change and most design concepts are going with white and gray. But not all homes are created equal. Traditional and old world décor is still very much in style. If you like that warm and cozy feel, darker wood is the way to go.
If you want to learn how to start making money with your hobby get the details HERE
If you want to learn DIY Tricks and Tips get my weekly blog HERE
HAPPY PAINTING