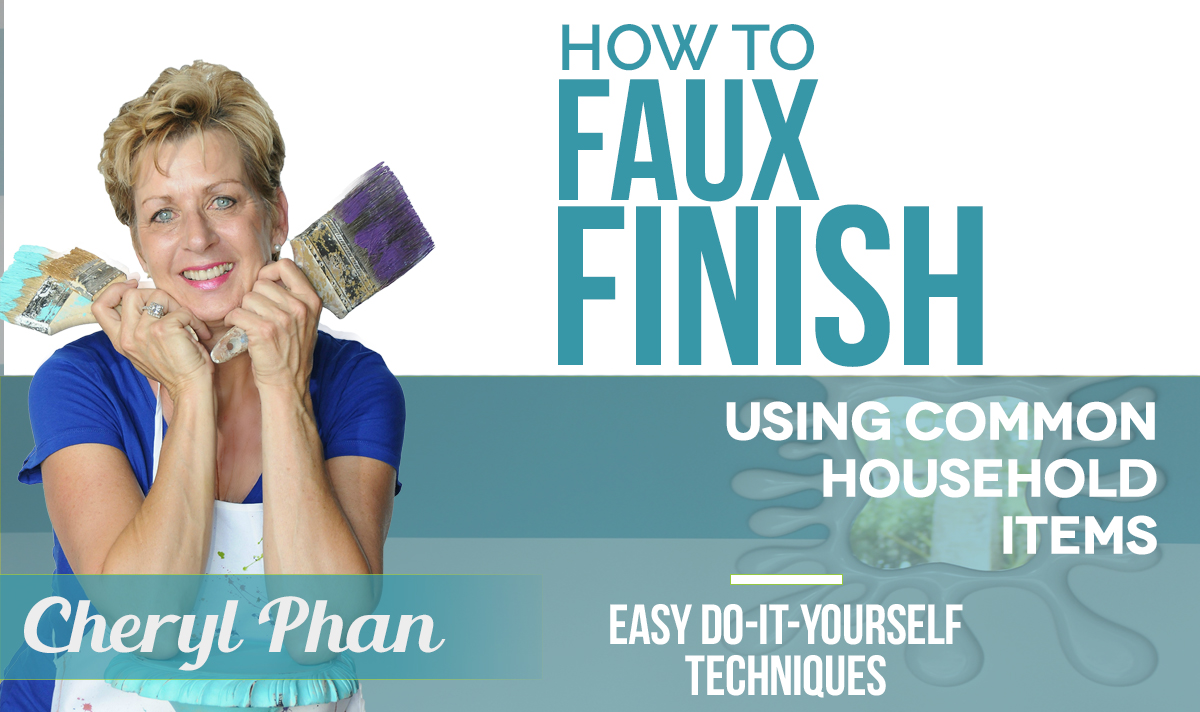 Faux Finishing is an inexpensive way to change the personality and character of a space. I've been creating decorative finishes for over 15 and I would like to share my knowledge with you! I am constantly be asked by my clients and subscribers "How do you do that?" and before I can answer they quickly respond by saying, I wish I could do that!
The good news is, YOU CAN! With the right tools and a little guidance, YOU CAN!
I'm going to show you how to create beautiful walls just by using items you have around your house. My 33-page e-book will guide you through 6 simple finishes you can create to transform your home like a Pro. Go ahead and give it a go!
That's only $1 per finish and totally worth it!
Buy my Faux Finishing E-Guide
Here are SIX stunning new faux finishes to try with items lying around your house!