Tired of looking at those big white switch plates on your countertop and backsplash? You spent a lot of money upgrading your kitchen with beautiful granite and tile but now the first thing you see is big white switch plates. UGH! Well, you're in luck because I'm going to show you how to disguise them.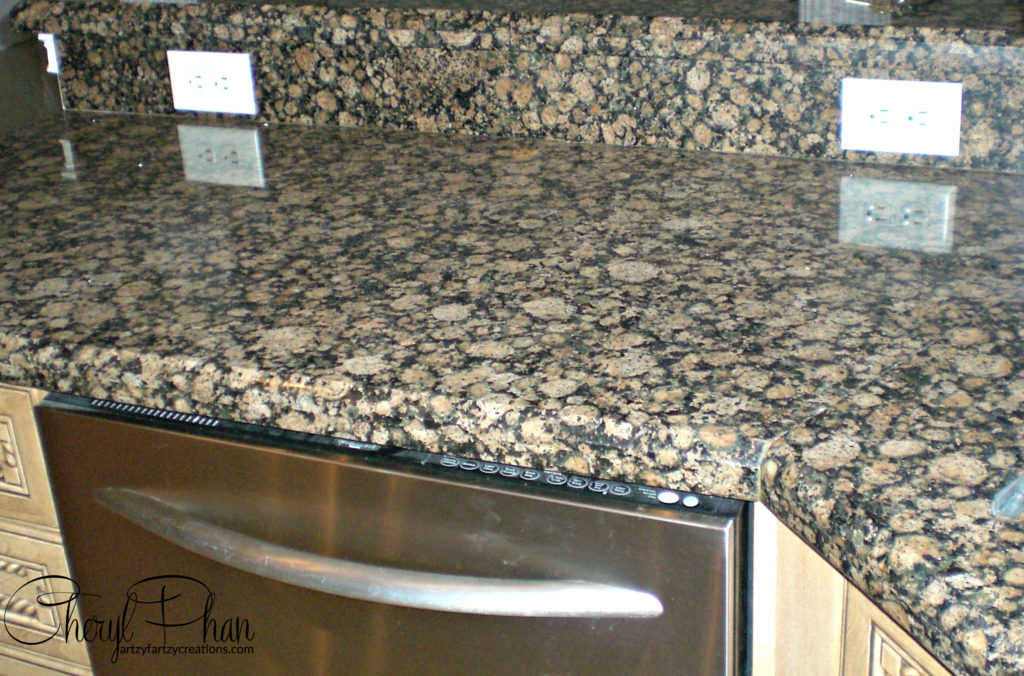 Look at the switch plate in the picture above.
Still can't see it? Go a little closer.  Isn't that awesome? You can hardly see it.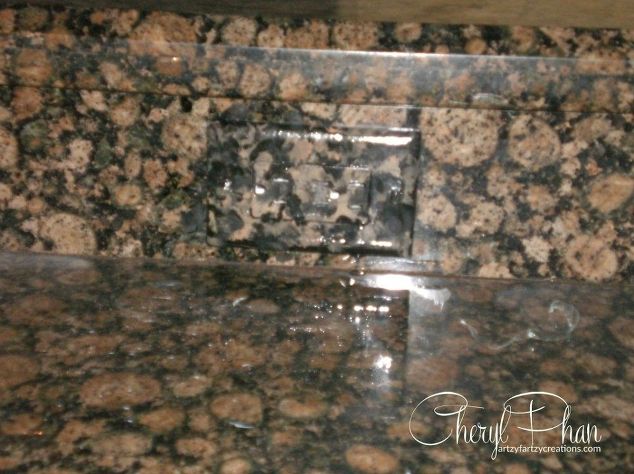 As you can see these switch plates are on the backsplash. It really doesn't matter where they are, they can be painted to match any background. In this one you will notice that the entire switch plate was painted, even the electrical outlet. This is optional.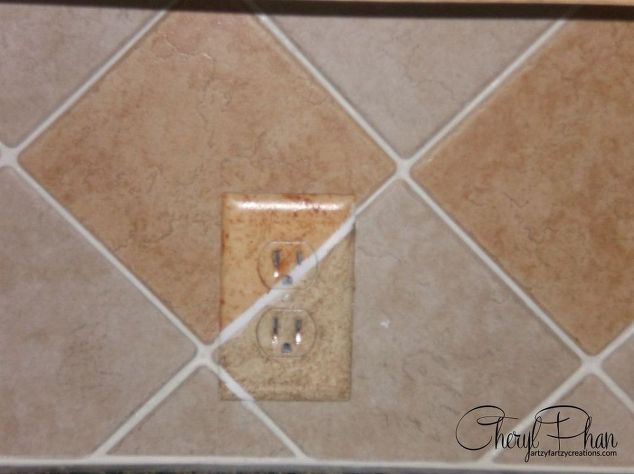 Here's another backsplash with the switch plates painted and not the electrical outlets. I let my client decide; it's totally optional. Just remember, if you paint the electrical outlets there is always a chance it will scratch when you plug in your appliance. Even though you apply a seal over top keep in mind it is paint. I tell them and I'll tell you too, if you want to paint the electrical outlet just be careful when plugging in your appliances.
You can recreate any design, wood, granite, marble, brick etc.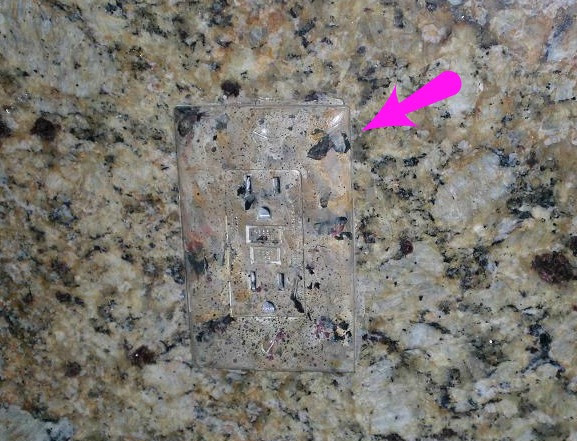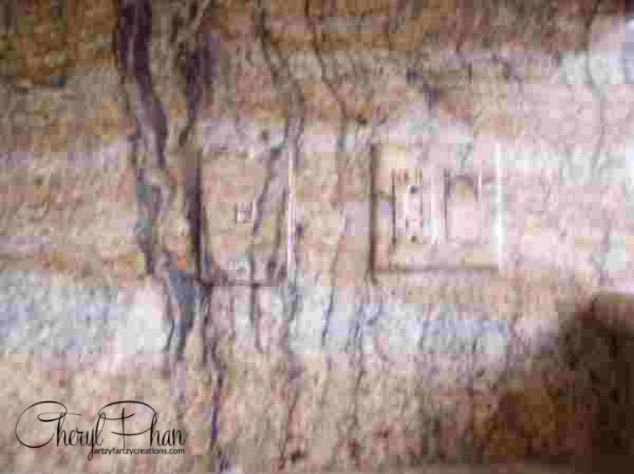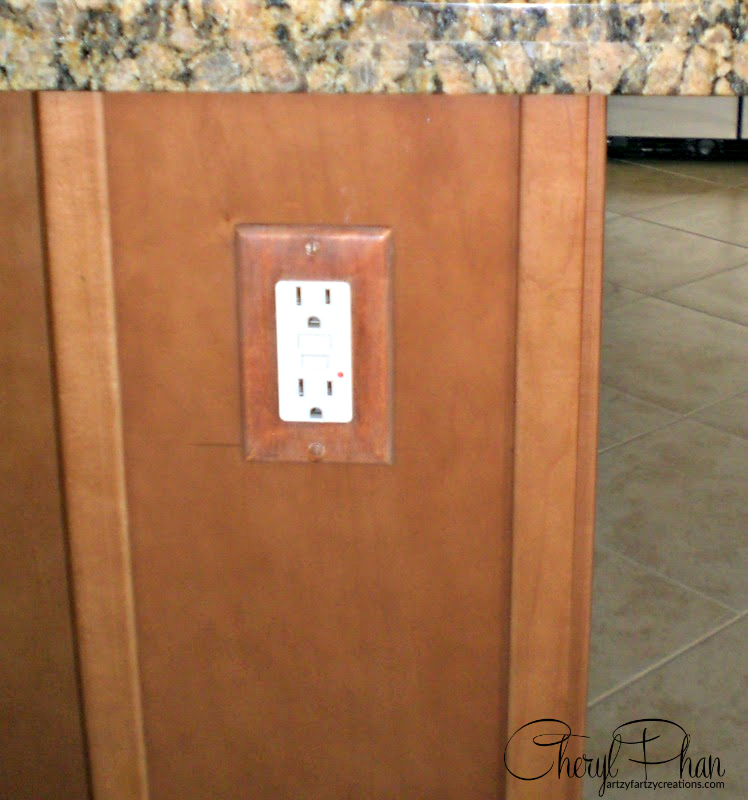 Paint your Own Switch Plates
Here are the steps you need to take to paint
Remove all switch plates
Clean them
Spray paint the switch plates and screws with a spray primer, such as kilz
Base paint the switch plate with eggshell paint or acrylic paint (I use Folkart paint because I can buy small amounts and color match easily) You can buy it at any art supply store.
Put the switch plate back on after the base paint dries. This way you can see the granite and design that butts up to the switch plate and you can match up the design.
Use artist brushes and sea sponge to create your design.
Apply 2-3 coats of Clear Coat
Painted Switch Plates Tip #1
If you are working with a grout line, add ¼' tape before you start painting.
Note: If you decide to paint the outlets, make sure you cover a 1'x1' area around the outlet with paper or plastic so you don't get over-spray from the primer on your granite.
Painted Switch Plates Tip #2
If you want to paint the outlets, make sure you cover the area with paper or plastic so you don't get overspray from the primer on the granite or tile.
If you want to learn how to start making money with your hobby get the details HERE
If you want to learn DIY Tricks and Tips get my weekly blog HERE
HAPPY PAINTING